Bollywood's composers have been creating outstanding work for a very long time now. For over 80 years, they have adapted to new styles, new instruments and encouraged us to dance in different ways to different beats. They have given us a way to express every emotion possible, as they prove that anything can be put to song. Whether it was early geniuses like OP Nayyar and SD Burman or more modern trendsetters like AR Rahman and Shankar Ehsaan Loy, the music directors of Bollywood have always found a way into our hearts giving Bollywood films a beauty that is unrivaled in other film industries. Below is a quick look at 2018's offerings and possibilities: what new emotions will the music capture audience hearts this year? Read on!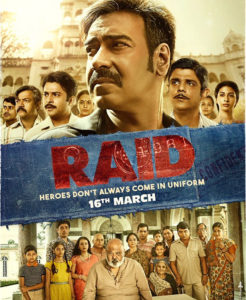 Let's begin with Raid. An action-based thriller about an honest man fighting corruption at its heart. Ajay Devgn plays the lead and since the action speaks for itself, often his movies lack great soundtracks. However, look out for Taniskh Bagchi bringing something special to this one. From the trailer background music to the released Sanu Ek Pal by Rahat Fateh Ali Khan, the power is obvious.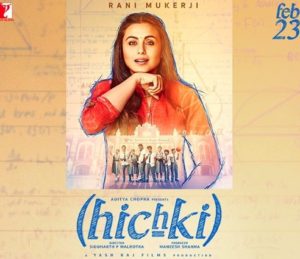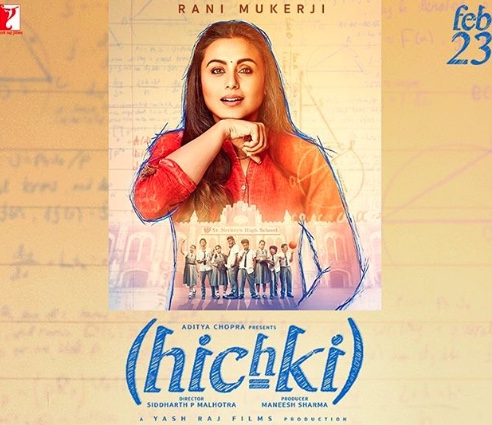 Rani Mukherjee is back and on the trail of another inspiring story in Hichki. While the music director for this Yash Raj film Jasleen Royal (with background score from Hitesh Sonik) is still fresh in the industry both Jasleen and Hitesh are well known for their own works especially on MTV. It will be interesting to see where the songs for this take us as nothing has been officially released except the trailer but even that has some fun background beats for audiences to look forward to.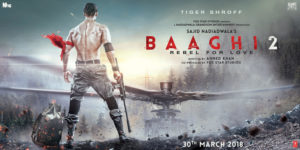 Baaghi was a great opener for Tiger Shroff and its music allowed him plenty of chance to show off those abs. Baaghi 2 thus sounds like it will be another high-energy shirtless dance love story. The music itself is a conglomeration of artists headlined by Amaal Malik with plenty of well-known names adding their bit. This will be an album for those who love loud.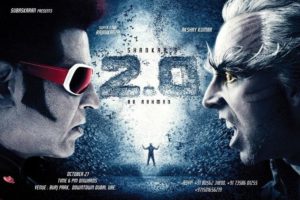 Did you ever want to hear what Rajnikanth would sound like against Akshay Kumar? Then director Shankar's nod to Asimov's Robot trilogy of books 2.0 might just be for you. The maestro AR Rahman could be the only person to pen this and the songs will be strong but with plenty of variety. Being a sci-fi robot story, we can look forward to a lot of interesting variations of Punjabi and club songs, but also a nod to the classical in a new form.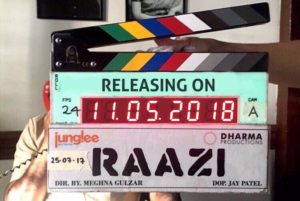 So back on the lighter side of things (just kidding), comes Raazi. Alia Bhatt, Meghna Gulzar and Karan Johar are together to do a Kashmiri espionage thriller. Add Shankar Eshaan Loy to the mix and this looks like a great story done by a strong cast with plenty of money backed by a soundtrack to remember. Shankar, Ehsaan and Loy are certainly not strangers to Kashmiri movies or big budget thrillers, so they will bring plenty of experience to what should be a gripping story.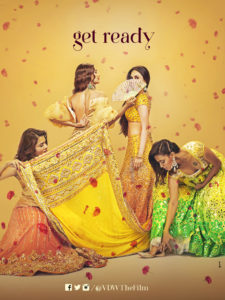 This time truly back on the lighter side is Veere Di Wedding. A female buddy comedy, this is for the masses but with the unseen twist in the all-female cast. So far, we only have a couple of songs, but these are looking good. One is a sad number from Arijit Singh and the other is a Mika Singh special and there are definitely some great sounds to look forward to.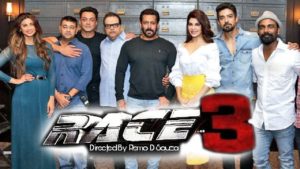 Armaan Malik has been asked to pen the music for one of 2018's biggest action movies, Race 3. All the songs are available in full video on the internet for perusal and they seem to be as a counterpoint to what is likely to be high octane action from Salman Khan and Remo D'Souza. Something beautiful mixed with explosions and racing can't be uninteresting!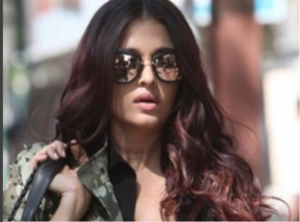 Similarly, there's plenty of glamour on show in Anil Kapoor and Aishwarya Rai Bachchan's Fanne Khan. This multi-starrer look at the film industry has been given to Amit Trivedi to put together its soundtrack. Since the themes of body image and stardom are put under the microscope here its not a surprise that the currently only released track seems to be a heavy counterpoint of the traditional with a modern beat seemingly looking to balance traditional with modern. This looks like another great set of songs from a well-loved music director.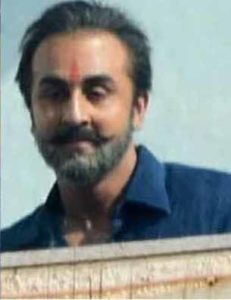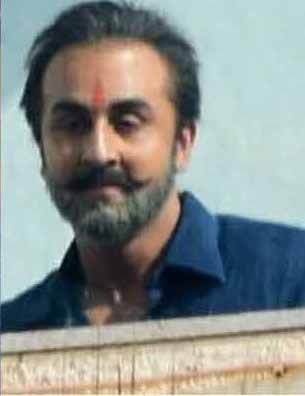 Possibly the most out-there film of the year is Dutt (or possibly Sanju). A portrayal by Ranbir Kapoor of Sanjay Dutt's life and times, this brings together a great cast playing group of yesteryears and todays great actors in this biopic. Amaal Malik gives the film its soundtrack but with such a vast history of music in Bollywood to work from (Salman Khan, Sanjay Dutt, Sunil Dutt and Madhuri Dixit), this could be a real challenge for this established music director. However, Ranbir is known to be particular about music in his films and this is a collaboration between Rajkumar Hirani and Vidhu Vinod Chopra so if Amaal does a good job, this is likely to be a stand out movie for 2018. The highly anticipated film is set to release on June 29th!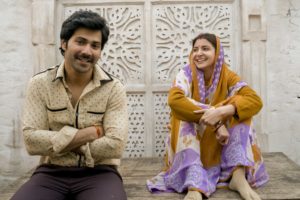 From superstars to grass roots tales, we have Sui Dhaaga starring Anushka Sharma and Varun Dhawan. A characterful tale of self-reliance, the music will be called upon to speak those unspoken emotions and maybe even pep the audience up after the characters take one of many likely hard knocks in the story. Being a YRF production, there will be no expense spared in powering the story through music and from what has been released so far audiences will need to be ready to handle an emotional rollercoaster through the soundtrack. Suggestion: Bring tissues!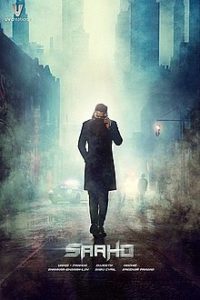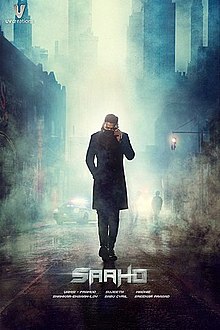 Saaho is a movie for the new generation. This multi-language release stars Telegu film star Prabhas and is all action, all the way. However, its tri-lingual nature may prove to be a challenge for its music directors Shankar Eshaan and Loy who will have to make music that works for audiences of many tongues. If it works, then it will prove music is a language onto itself and already there are good hints of this with a few songs out on the internet in a few of the languages to be featured.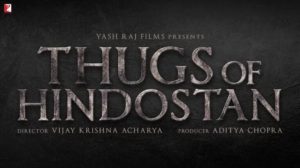 In contrast to Saaho, we have the Aamir Khan and Amitabh Bachchan starrer Thugs of Hindostan. Another film under the Yash Raj films banner, this one is based on true events. The music directors for this Ajay-Atul, have done a long list of soundtracks for Marathi and Sanskrit movies but most famously for Bollywood audiences did Bol Bachchan and Agneepath. Being a period piece comes with its own issues, but the composers' CV shows that they are well and truly up for it.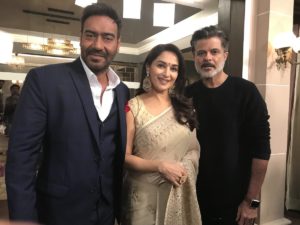 From the serious to the ridiculous is Total Dhamaal. Ajay Devgn replacing Sanjay Dutt could bring a vibrant change and so the music for this film has been given to Pritam following up on scores for a lot of Ranbir Kapoor's films as well as an award for Ae Dil Hai Mushkil. We can be sure there will be plenty of surprises with a great combination of mood music which isn't necessarily only club oriented and has something in it for everyone.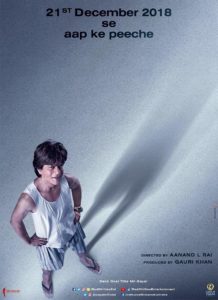 Zero is the last of 2018's big blockbusters. Under his own banner this is a multi-starrer about a man with dwarfism. Its first trailer has already been released and the limited news about it also includes a lot of cameos. The music for this is going to need to be grand and for this Tanishk Bagchi and Badshah have been asked to look after the soundtrack. Thus, we can expect a lot of dance tracks and at least one rap break, however Tanishk has made a lot of modern folk style songs in the past so look out for the feel-good songs here too.
Bollywood itself never changes its ways and since audiences love it so much 2018's songs will not break with traditions. What we don't know yet is which will be heard and forgotten and which will be the timeless classics that audiences will hum forever. Will they be ones to make us move, or will they be ones to move our hearts and toy with our emotions? Will audiences be seen crying with laughter or with the sadness of heartbreak, lost dreams or lost family? The fantasy continues at the cinema of your choice and audiences will look forward with anticipation to what is to come.