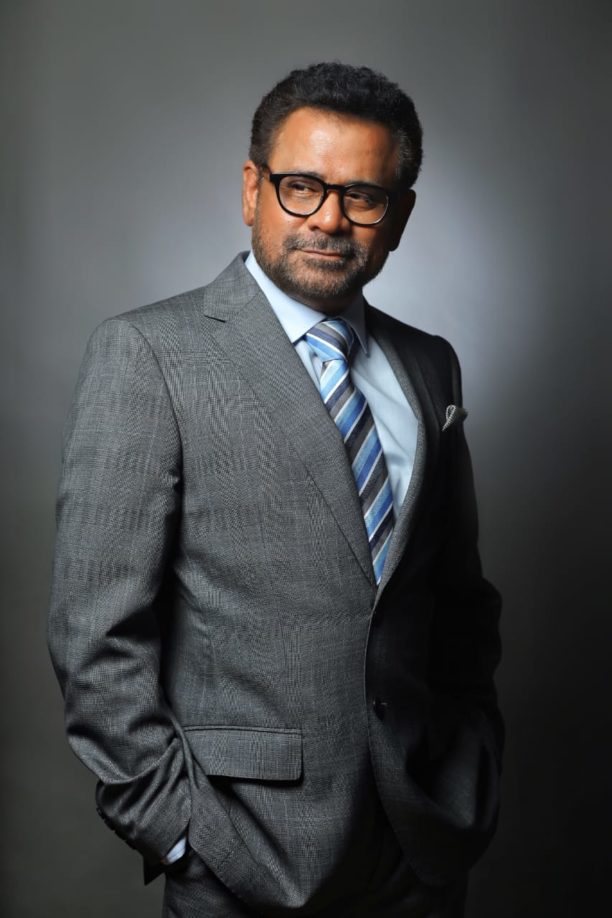 In the Hindi film industry for over 35 years, Anees Bazmee is known for some of the best and biggest hit films in the canon be it comedy, romance or a combination of everything that makes a film good. He began his career as a writer and some of the first films to his credit are Swarg, Shola Aur Shabnam, Aankhen, Raja Babu, Bol Radha Bol, King Uncle, Ladla, Deewana Mastana to name a few. He then turned to direction with Hulchul and went on to give Indian cinema fans films like Pyaar Toh Hona Hi Tha, as well as No Entry, Welcome, which were massive successes at the Box Office. Most recently, he directed Mubarakan with Anil Kapoor, Arjun Kapoor and Ileana D'Cruz.
His next film is the multi-starrer Pagalpanti starring John Abraham, Ileana D'Cruz, Anil Kapoor, Arshad Warsi, Pulkit Samrat, Kriti Kharbanda and Urvashi Rautela. Currently in production, the movie is being filmed on location in London. Mr. Bazmee took some time out from his busy filming schedule to have a wonderful chat with Stacey about Pagalpanti and the shoot in London, but even more about his career. It was quick, only 7 minutes, but it was brilliant! Check it out!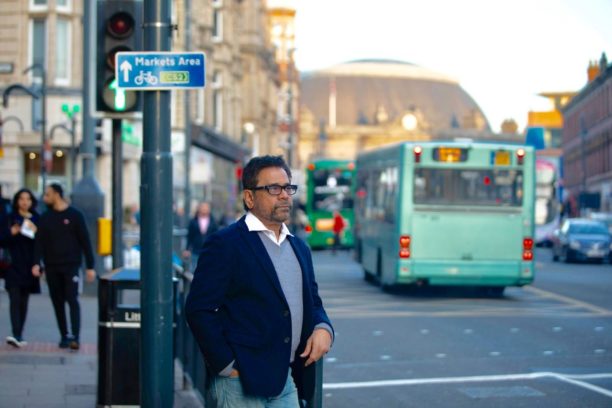 Mr. Bazmee revealed why he chose to direct Pagalpanti, "Because I feel that this film will, InshAllah, be a very big commercial hit. It has a very nice story! This kind of film – nobody makes these days. My actors and everybody believe that only I could do this fresh kind of film. (Laughs) It is a hard-core commercial film. A lot of good songs are there, action is there, emotion is there, comedy is there, and romance is there. It is a complete Hindi masala film!"
He talked about the challenge of directing not only this film but all his films, "I think that every time when I make a film, and not only me, but for everyone, it is a big challenge, because people expect a lot of great things from you! Especially if you have this kind of reputation as a big filmmaker, a big writer/director and if you had films like No Entry, Welcome, and Singh is King. I have written over 55-60 films. Then I became a director, and I made 15-20 films in which a lot of them were super-duper hits! Naturally, it is a lot of pressure to make a film because people are expecting a lot of great things from you! Every time you have to deliver that kind of a thing, so it is a big pressure. It is a challenge."
Adding, "I am very happy because people have great expectations from you. This gives me the motivation to work hard and then do more hard work and do wonders!"
So, what does he think makes him such a good director? "I think the main reason why I am a nice, good director is because I am a writer! I am a story writer. I am a screenplay writer. I am a dialog writer. So, a lot of my minor point of direction I can complete in a screenplay. Sometimes I cover-up in dialogs. So, I think it is an advantage that I am a writer. And I am sure that if I am not a writer, then I would not be the director I am today."
About why he loves and is more into direction today Mr. Bazmee says, "Actually, I will tell you! Because in my old age, I don't want to be a writer because writing is very, very, very time-consuming, tedious work. It is a work of isolation! You have to sit in one corner. But when you are a director you are in a circus with a lot of people and you are happy! Whereas I am growing, and I am becoming old I don't want to write much, I want to enjoy my life. Also, I want to be a director."
Continuing on, he gave insight about going from writer to director, "From the very beginning, I wanted to be a director. That was my dream from childhood. To get a director's job is not easy so I become a writer. I thought to myself, let's write some films – I'll get some name and after I am getting some films, people will believe me, and they will offer me direction jobs. So I wrote some films and fortunately, all my films were super-duper hits."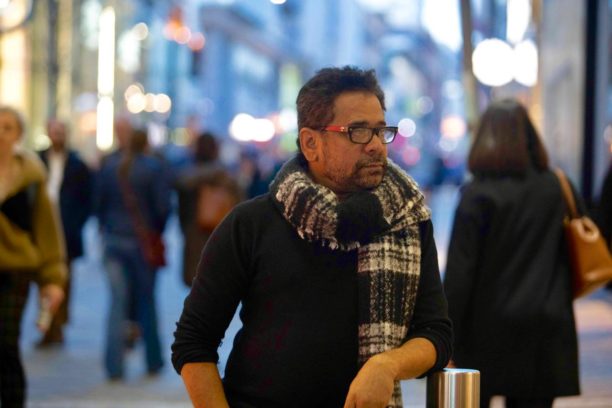 Getting back to Pagalpanti, John Abraham apparently plays a character we have not seen from him before. "Yes! He is playing a totally different character", Mr. Bazmee says, "He has such a great body. A huge personality and he is very good in action. But, in this film, there is not much action for him. He is a very common man and he is actually very scared. The film is about how a common man behaves with other people. As I said, he is a very simple man, he is not a very fighter type of person. So, the comedy chances are there! I feel he is doing a fantastic job."
The director also talked about his equation with the brilliant Anil Kapoor, "Of course, he is a very old friend of mine. I have known him for 35 years. He is a great actor. A great human being. I have a great equation with him! This is our 10-11th film together. We have a very beautiful relationship. We love each other. He's a good actor, energetic. He loves me very much. He respects me very much. He feels I am a great writer and he is a great actor! As I said we have done many films together so, whenever I have a great, good role and if I feel that Mr. Anil Kapoor can do it, then why should I attempt to select anybody else."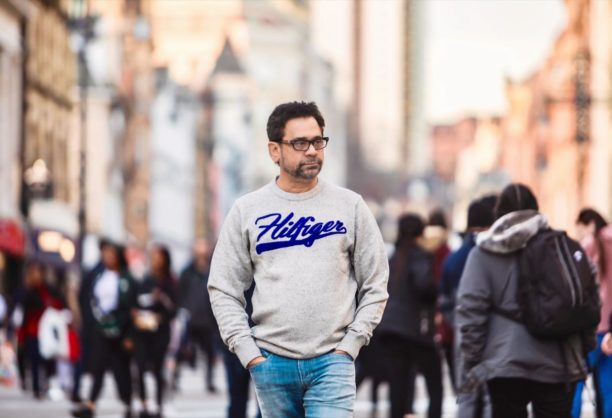 The film is shooting in London and one of the things I have always wondered is how directors decide where they are going to shoot on location. He replied, "Ah! Ah, Ah Yeah! Actually, I love London. I actually shot Mubarakan here. I enjoyed it here when I was making Mubarakan and at that time I decided I should shoot here once more. So that is why I came here for this film. Commercially it is also viable for the producers! It is a great place with a lot of locations."
So, how is the shoot going so far in London? "Very nice! There are about 15 main actors there. All of them are great! Everybody is enjoying it; we are not working very hard. We are just playing. We are just enjoying it because this film is a comedy. My actors are really happy. For the whole day, everybody is laughing and they have become friends. And, you know everyone is working for more than 10-12 hours, not one feels tired. There is a fantastic atmosphere on set!"
Unfortunately, then meetings and filming called so he had to go. I had so many more questions for him of course, but I was lucky and honored to get to chat with him for this long during a filming schedule! I would like to thank Mr. Bazmee for the wonderful conversation, it was incredible to talk with him!
Besides Pagalpanti, Mr. Bazmee has multiple projects on his plate including, the Amitabh Bachchan starrer Aankhen 2, a Kartik-Disha starrer untitled romantic comedy, the Hindi remake of Telugu blockbuster F2-Fun and Frustration, which will be produced by Boney Kapoor and Dil Raju, to name a few.
Pagalpanti is scheduled to release later in 2019.