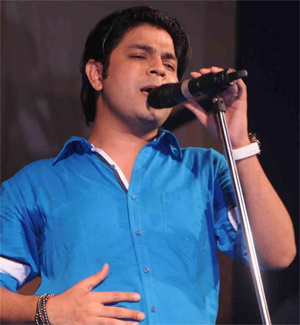 Ankit Tiwari is someone who came into this industry without anyone backing him. All he had was his parents' blessings and of course, his talent. And it was the aide of successful patrons of the industry who have backed him that he made it to being one of the most successful singers today. But he hasn't forgotten the help he received, and believes that it is now his turn to reciprocate it to people who are angling for a break in the industry and have the talent, yet no way to make it to the industry. The singer has taken it upon himself to help them to the best of his ability.
"He is not someone who merely says these things and does nothing about it, he has already helped people who have connected with him through emails and such and given him a platform to showcase their talent. His recent hit 'Tu hai ki nahi' from Roy has lyrics by Abhay Kumar Upadhayay who had approached him on mail," quipped a friend of Tiwari's.
Ankit has also introduced a certain Mohnish Raza to Vishesh Films and the lyricist has already worked on Mr. X!
"All I can say is that I am happy to encourage new talent," exclaimed Ankit, whose work has given him the stature that has turned into a platform for budding talent.