The masterful and heart wrenching film about the trafficking of a thirteen year-old girl Sold is now available digitally on many different platforms. This award-winning narrative feature film is based on the best selling novel by Patricia McCormick of the same name. The film places the audience in the shoes of a child who is trafficked to a prison brothel. Ultimately, she must risk her life to gain back her freedom.
Sold is co-written and directed by Academy and Emmy award winner Jeffrey Brown. The film is produced by award-winning impact producer Jane Charles, and executive produced by two-time Academy Award winner, Emma Thompson. The film stars Gillian Anderson, David Arquette along with a great Indian and Nepali ensemble cast including Seema Biswas, Niyar Saikia, Priyanka Bose, Tillotama Some, Sushmita Mukerjee, Ankur Vikal and Parambrata Chatterjee.
One of the most amazing things about Sold is that by telling the story of one thirteen-year-old-girl who is trafficked from rural Nepal to a prison brothel in India, the film gives a voice to the millions of children who disappear each year into the illegal world of sex trafficking. Through the courage and resilience of the heroine, Sold is a message of hope and a powerful call to action.
According to director, Brown, "From it's inception, Sold was created to be used as a tool for change and as the engine driving the Taught Not Trafficked campaign."
With the digital release it is now possible for everyone to bring Sold to their community to raise awareness and funds to address this issue.
Producer, Charles added, "It's going to take all of us working together to end this and we hope our film Sold will become a global rallying cry for audiences to engage."
Shockingly, the global average age of trafficked children is thirteen, the same age as the luminous girl who plays the lead, Lakshmi. The International Labor Organization estimates that over 5.5 million children disappear every year into sex and labor slavery- more than at any other time in human history.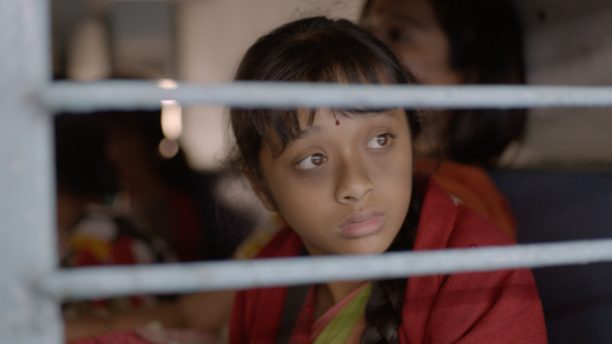 According to Matt Friedman, the trafficking advisor on the film, who personally interviewed over 300 women and girls trafficked between Nepal and India, "This film will be a rallying point for our cause. We, the counter trafficking world, have been waiting for this for a long time."
The tension filled drama relates to true stories and based on extensive research into the reality of this issue. This tragic story is re-enacted daily in countless countries across the world. More often than not, there is no escape for these children. This film is a call to action for all of us to do more to address this horrific, invisible $150 Billion dollar illegal criminal slave trade.
Director Brown says, "Sold is on a mission to end child trafficking – a mission you can participate in by purchasing a digital download and bringing our film to your community."
He adds, "The more people who see Sold, the more vulnerable children we will help."
Margaret Meade long ago aptly said, "Never doubt that a small committed group of citizens can change the world, indeed it is the only thing that ever has."
This brilliant, sensitively handled film is doing just that- but they need our help.
Order your digital download now:
iTunes US: http://apple.co/2hJzpEu
iTunes Canada: http://apple.co/2hJpFdN
Vimeo: https://vimeo.com/ondemand/sold
You can also order Sold on: In Demand, iTunes, Amazon, Google Play, Xbox, Charter Communications, Dish, Cox, Sudden Link, Time Warner Cable, Comcast, Verizon Fits, Rogers, Shaw and more!
The film and the Taught Not Trafficked campaign (http://www.soldthemovie.com/donate/) are on a mission to end child trafficking – a mission everyone can join by bringing SOLD to your family, community, faith based congregation to make a difference. So far the Taught Not Trafficked campaign has raised funds to:
1. Rebuild 85 classrooms in Nepal
2. Helped fund Hope House and Project Udaan to stop second generation trafficking
3. Raised funds for iRest to train 10 survivors as teachers in Nepal and 25 survivor teachers in Kolkata to spread healing to 2,000+ survivors.
4. Raised funds for Nest for on site visits to 5 NGO's and 3 businesses which employ survivors to bring vocational training, global branding and business expertise to 2,000 survivors in the first 12 months.
5. Supporters of SOLD founded StolenYouth.org in Seattle a model for successful anti-trafficking advocacy in the U.S.A. http://stolenyouth.org/
Help by spreading the light and showing this film to make change. January celebrate Human Trafficking Awareness month so invite your community to join SOLD's Freedom Movement, and #BeTheLight to end child trafficking!