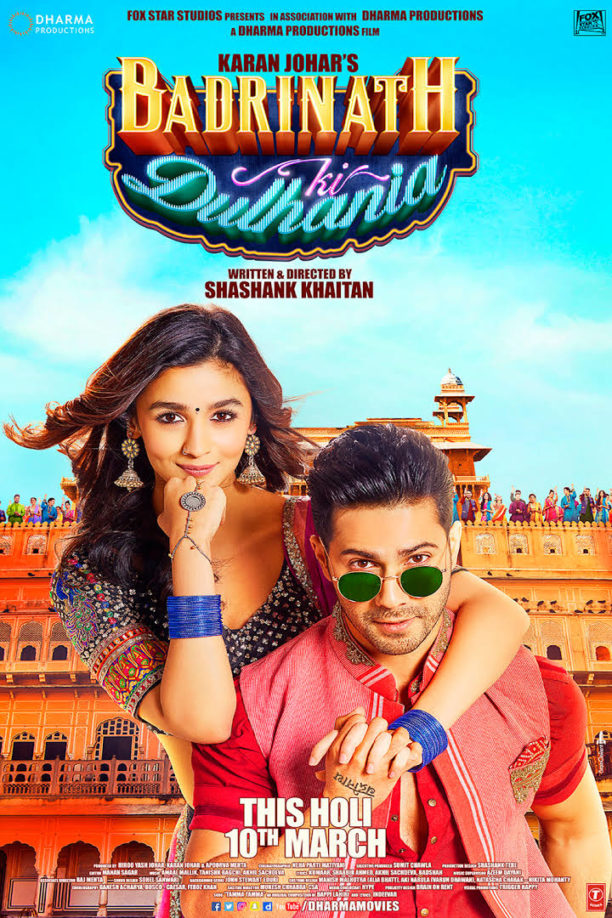 Karan Johar's good run of ensuring good musical successes for his films continues. Last year, it was
Ae Dil Hai Mushkil
which is continuing to find awards and accolades coming its way across practically all forums. Now 2017 has seen a good addition to the ever growing musical repertoire of Dharma Productions as well, what with the songs of
Badrinath Ki Dulhania
already topping the charts.
"The film has clearly the most popular music in 2017 so far, period," comments a music lover who has been studying the trends of the year, "The indications were there right at the time when theatrical promo had been unveiled. Hints of some good music in the offering was right there itself. Post that the moment 'Badri Ki Dulhania' was unveiled, there were colors and vibrancy all around. That set the hype for the film in motion."
While 'Humsafar' did work with the lovelorn hearts, it was 'Tamma Tamma' that took the visibility around the film to an altogether different level.
"The song is already playing across all the dance floors and is a DJ favorite already," our source adds, "If done well, a recreated version has so much scope to help a film since you are assured of certain popularity quotient. Add to that the fact that Karan, director Shashank Khaitan and their team have ensured good picturisation of the new age 'Tamma Tamma' and even that segment of youth which hadn't heard the song from the past is jiving to it."
Though any film would be happy to bargain for three popular songs in there, Badrinath Ki Dulhania has seen a masterstroke of sorts in the form of 'Aashiq Surrender Hua'. The latest release is just the kind of number that Salman Khan would have been happy to woo his leading lady with and now that Varun Dhawan and Alia Bhatt are gyrating to its tune, the youth has been sufficiently charged as well.
While one waits to see whether the fifth songs from the film, 'Roke Na Ruke Naina', would be out before the
10th March
release as well, rest assured the overall soundtrack has made
Badrinath Ki Dulhania
one of the most 'musically visible' film around.