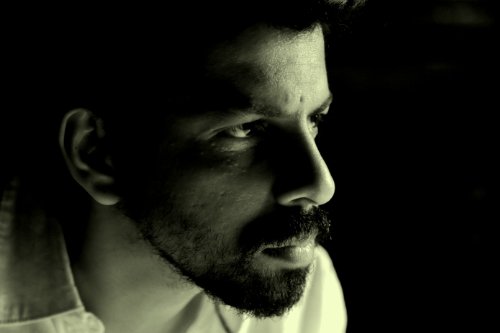 Bejoy Nambiar is one of the most innovative directors around, with his unconventional stories and brilliant soundtracks. Coming off the critically acclaimed Shaitan, which was produced by mentor Anurag Kashyap, Nambiar is striking out on his own terms with the ambitious bilingual film David. Detailing the lives of three David's in the Hindi version, and two in the Tamil one, the film has been making waves with its interesting promos and versatile soundtrack. The film boasts an impressive cast including Neil Nitin Mukesh, Vikram, Lara Dutta, Tabu, Jiiva, Vinay Virmani, Isha Sharvani, Anupama Kumar and Shweta Pandit. In the midst of a busy Friday, we caught up with Bejoy before his film released to talk his filmmaking process, censorship, and music.
How did the idea of a bilingual David come to be?
Initially, it was a Hindi script and as we went along it evolved. Once we cast Vikram sir, we realized that this film can easily work in the Tamil market also. So we wrote a bit, and cast separately for the Tamil version, so it evolved into a bilingual. In fact, there's three different Davids in the Hindi one, and two in the Tamil one, so editing wise they're completely different films.
You are working with bigger stars this time, so how did you envision Neil, Vinay, Vikram and Jiiva fitting within the arc of David?
When you write you have certain people in mind and characters and places in mind, so it's the best thing when you're able to cast these actors in mind. So working with these people has been a dream come true. Vikram, Neil, and Jiiva are people I've always wanted to work with, for them to be in my film is a blessing in disguise. It really worked for the character and for the film.

Coming after Shaitan, which was critically acclaimed and established your footing in the industry, how did you grapple with the larger production and scope of this film?
Even Shaitan was co-produced and line-produced by me, so I was donning too many hats! But, the fact that Shaitan worked gave me the platform for David. So I'm hoping that David delivers to the level of Shaitan or beyond that so that I can keep making the movies I want to make. Because I don't –in terms of the idea, structure, and treatment – conform to the regular Bollywood stereotypes. So if you can make out from the promos of it, where I feel there's enough audience and enough space to do all kinds of movies. This is definitely the kind of movie I hope that the audience might enjoy.
What would you feel is your aesthetic as you approach you films?
I think on the idea level, it's if there's have something new to say, that's my approach for my films. If there's something new that can be said, then it can connect with the audience. It's that I'm telling you a story of David three different times, who are facing a conflict. On the idea level, I should be able to raise your curiosity level , then everything else that I do should complement it. That's what I feel my USP is, and that it excites me as well to say something new.
Your films are so visually stunning; do you work closely with your D.O.P. to establish a style that works for you?
You have an idea and a mood attached to it, then everything should just keep complementing it and taking it higher. With the film, I had the idea of doing three separate storylines and three separate time zones. One big idea that might sound like a gimmick but it really added to the film and bringing three separate cinematographers shooting it. That just lifted the whole look of the film, and same with the music. I collaborated with so many different musicians, again that added to the lift of the film. So editing the music in should amp up your idea more and should lift the material. So that's been the attempt. This Friday, we'll get to know if that attempt is appreciated or not.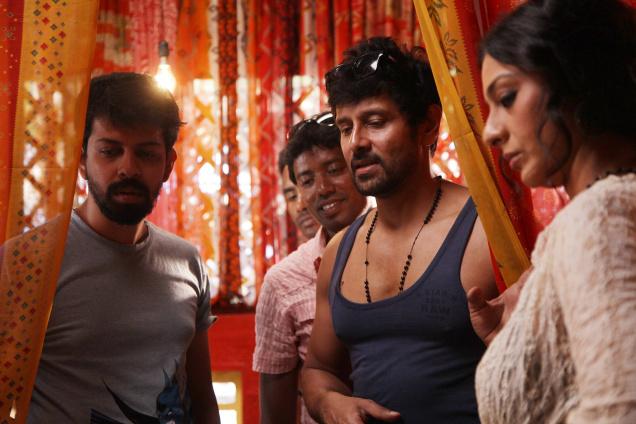 The album was fantastic, how was it working with the 8 music directors?
The thing is I was doing a show for MTV, and I met and interacted with a lot of musicians. That really helped and I got to listen to a lot of different kinds of music. Some of the collaborators have been part of Shaitan as well so I was able to work with them again like Mikey and Prashant. So the album does have a lot of newcomers and I'm really stoked and excited on the feedback I'm getting from this. I'm really glad; because I feel independent-artists here today really need that kind of platform to showcase their music. And if the film can do that then that's great.
The music was so well placed and integrated in Shaitan, for David did you create some songs to fit the mood or specific scenes?
It was a mixed bag, most of the music I was collecting over time. I know the material so I let the sound drive the film. So, I was collecting a lot of songs for the film and then three or four songs we made for the film. But, most of the music was collected over a period of time.
You've got an ensemble cast in both films; do you like the dynamics it produces?
I think I get a high out of this dynamic, I enjoy the complexity of putting together an ensemble cast you know, because in the end if it's a cohesive unit working then the whole effort is worth it.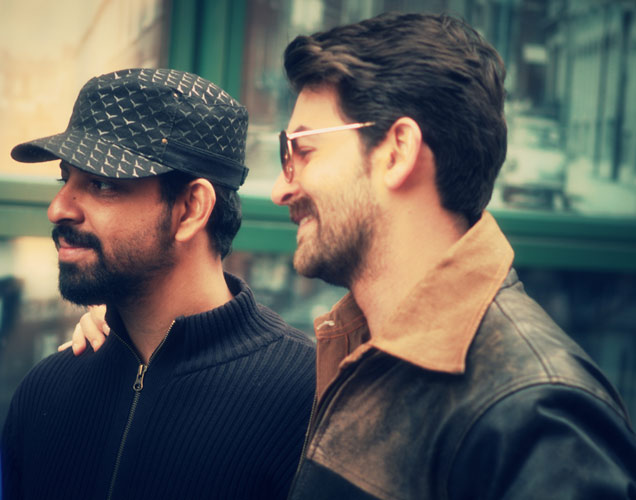 Shaitan was quite a mid-level and indie kind of film, how do you think the market is evolving for smaller and independent films?
it's there, but it's not a non-existent market. But it needs to be cultivated a bit more and the audiences need to kind of accept and these films need to deliver a bit more, and be accepted by the audiences. As more and more independent films get accepted and delivered, then you'll see a surge of more movies that are not your regular Bollywood. There'll more ideas and more fresh talent coming out. But they need to work and it'll take some time. It's an evolving thing, but it'll happen.
Did you have any inspirations for the film? As we've heard, there's allusions to the David-Goliath story.
Definitely, there's an undercurrent of David and Goliath in all three stories, because each David is fighting his own Goliath. So that was a layer that was already layer and undercurrent for the film. In fact, I'm one David trying fight his own Goliath of trying to convince people of my ideas.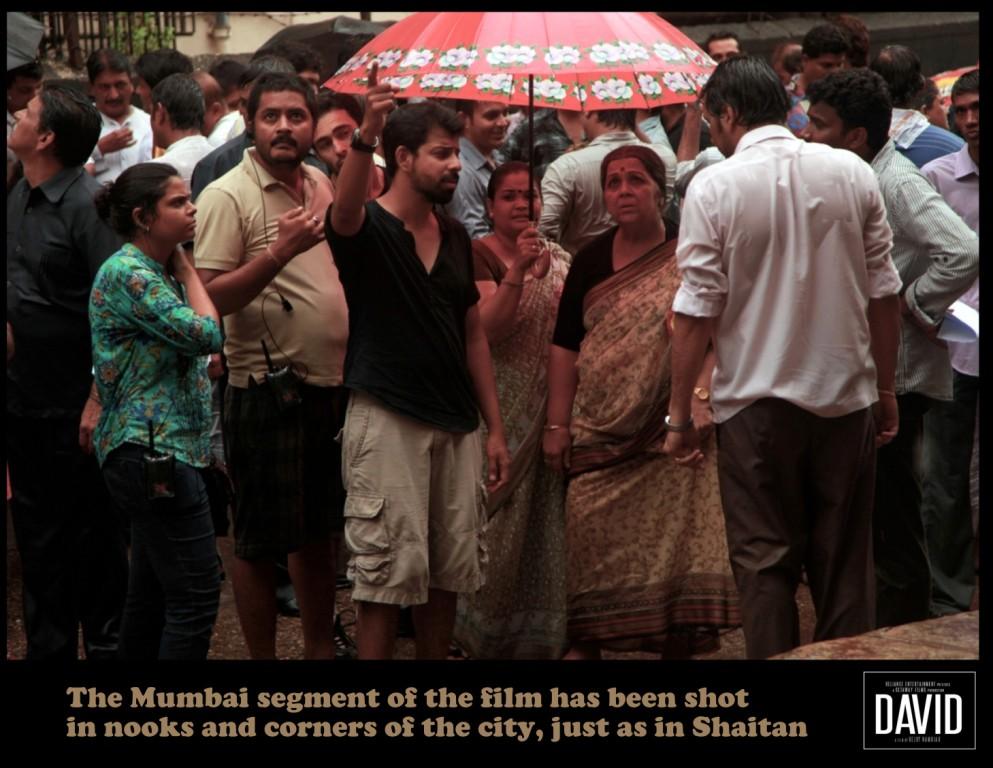 There's been the sad case of Vishwaroopam currently, and some controversies around your film, how should the censor board function in your opinion?
It's not like we make movies to make controversies, and they have happened because certain groups don't agree with your viewpoint. And that's okay, there's has to be an open forum for discussion but then you can't start to impose your ideas and opinions. There is a board set up by the government to decide all, so the censor board is a unit, which has formed so that they can decide what kind of content can be viewed. So by people protesting against it and all kinds of mischief by banning the film, you're disrespecting the board and then the board is of no real use. So I think the government needs to step up, take our side, and help us out here.
How did you deal with the 'Ya Husain' aspect?
Well, I didn't delete the picturisation of 'Ya Husain'; I just muted the song in the film. I met the group, they had an issue with it, but they did it in a very amicable way that particular group I spoke to. They met me, we discussed it, I showed them the clip, and then I decided to mute the song.
How was it working with the Tamil and Hindi crew? Was it a challenge to shoot it simultaneously?
Yes, I did shoot it simultaneously. I have experience with the Tamil crew, because I worked with the line producer for Raavan/Raavanan. I'm from a Tamilian background so even when I worked with Mani sir (Mani Ratnam) I'm used to working with a Tamil crew.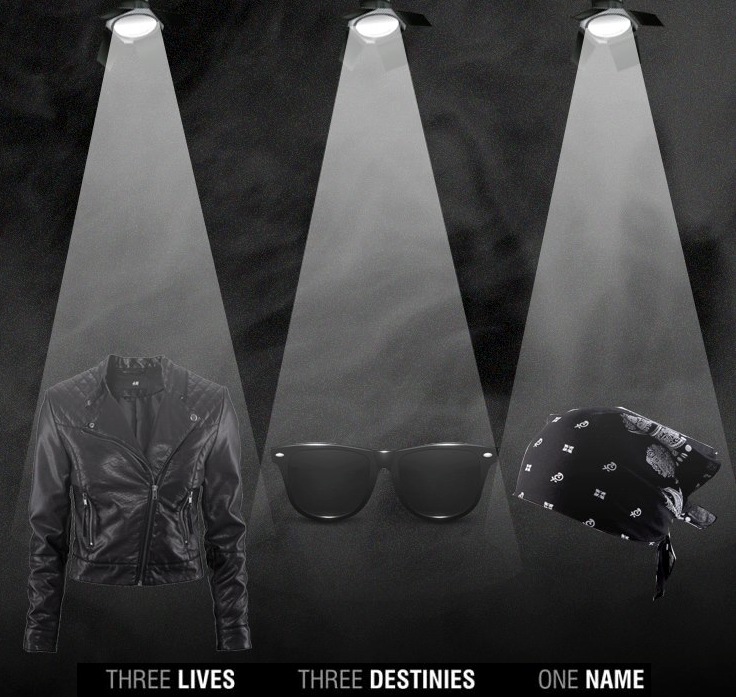 What do you feel needs to be done to nurture the independent and underground crowd in the midst of the star market?
I guess so. More underground films need more push, because people need to know more about it for them to go and watch it. So yes, it needs a heavy-duty marketing push.
How would you compare your experiences from TV to film again?
I didn't really enjoy that because it didn't pan out the way I wanted so I'm not going try that again!
Lastly, what would like audience to take away from either of their David experiences?
I want to say that this is a very sincere attempt to do something new and I'm just hoping that the idea is accepted and that the attempt is appreciated!
David is in theaters today!
In case you missed the trailer and synopsis here they are!
The story revolves around the lives of 3 David's in 3 different parts of the world in 3 different eras. 1975 London – 30 year old David works for Iqbal Ghani, a dreaded Mafia don who controls the entire Asian community. He is a protégé who is poised to take over the empire until a revelation which changes the course of his future. 1999 Mumbai – 19 year old David is a musician born into a family of devout Christians. A happy go lucky teenager who loses all semblance of his peaceful existence when his family gets dragged into a political issue. 2010 Goa – 40 year old David is a fisherman living in the small fishing village of Betul in Goa. He falls in love with the deaf and mute Roma – the only hitch is that she is engaged to be married to his best friend Peter in 10 days! All 3 David's are about to take a step which is going to change their lives forever. 3 lives, 3 destinies connected by 1 name – David.