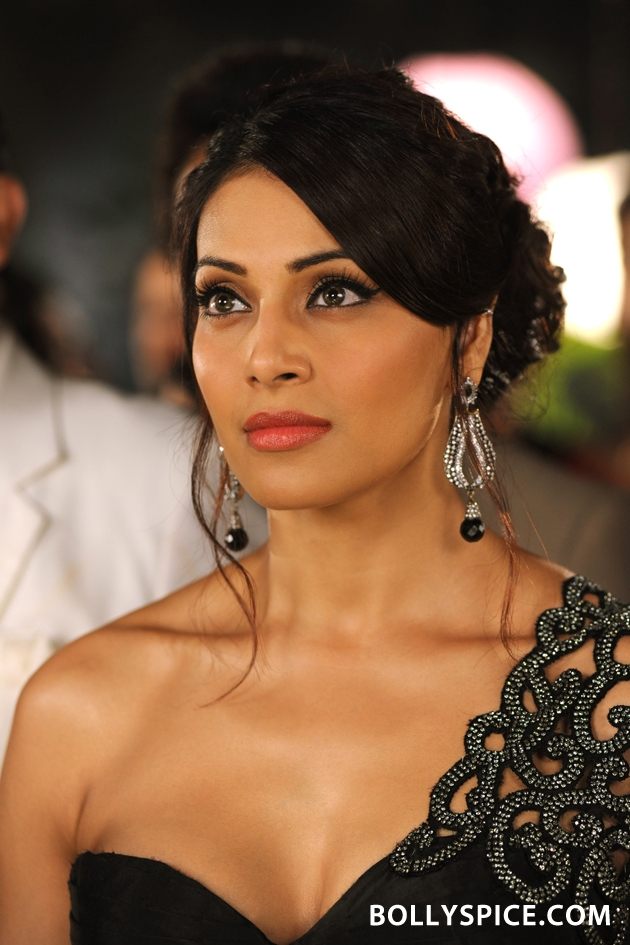 Be prepared to be jump out of your seat with fright, because Vikram Bhatt's supernatural thriller Raaz 3 hits theaters on September 7th. Starring Emraan Hashmi, Esha Gupta and Bipasha Basu, Raaz 3 is set against the backdrop of the glitz, lights, glamour and back-stabbing cruelty of the entertainment world. It tells the story of a fading movie diva Shanaya (Bipasha Basu) who turns to black magic to thwart an upstart young starlet Sanjana (Esha Gupta) on her way to usurp the position Shanaya once held. Sanjana ruthlessly turns against the girl, using her lover Aditya (Emraan Hashmi), a man who owes her his career, as a pawn. Things go awry when Aditya falls in love with Sanjana and vows to protect her against the evil that is consuming all of them.
Not only will the story scare you, but according to actress Bipasha Basu, since Raaz 3 was shot entirely in 3D, that ups the jump and scream quotient of the entertaining film. Not only is Raaz 3 a horror film, it is also a human drama and Bipasha Basu says this was one of her most challenging roles. Read on to see what the actress told us about Raaz 3!
What made you decide to take on this character in the film?
I think, for me, it was the right time to pick this film because at the time it was offered, I was looking for something that was going to be meaty and something that was going to be a step forward in my career as an actor. Something very different and something that people have not seen a woman playing before on screen, and Raaz 3 is that. It is a very different kind of film. It is definitely the horror genre, which has not been exploited much in Bollywood. Also the fact that this film is a human drama. It also is shot in 3D so technically it is very superior. Also the character of Shanaya, which I get to play, is that of an actress who echoes the sentiments of worldwide actors. Actors are fame seekers and once they achieve success they want to keep it. Nobody wants to fail in life. She is an actress and really one who lives a bit of a delusional life because she feels she wants to stay on top forever no matter what. When she feels that God disappoints her and basically betrays her, she starts dabbling with the dark. That is why the caption of the film is 'When desires turn evil…'
It seems as if she would be a challenging character to play.
I think this is going to be the most challenging role in my filmography. It was the toughest. I really went on set with no homework. I was very lost. I didn't know how to play this role. I asked for all the assistance from Mr. Mahesh Bhatt and the director Vikram Bhatt. It was really tiring every day to be Shanaya because she takes a lot of you. She is so dark and so evil but her basic instincts are so human at the same time. She used to exhaust me as a character every day but there are also a lot of things that I learned while playing Shanaya. I realized that it is fine to be vulnerable and it is fine to be weak at times. It is absolutely okay if you are not strong all the time. It is part of being a human being, so you need to accept yourself. Also the fact that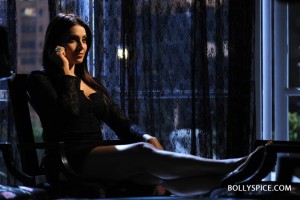 it made me think about how important fame is to me… Earlier I used to think it is not really important, but Shanaya made me realise that just because I have it right now, I don't think about it and I kind of take it for granted. But if the time comes when it is about to go.. it made me question will I be scared of a life if it did go? I don't have an answer still because it is not the time. She really made me feel a lot more human. She really was very difficult. I did not have one good day while shooting as Shanaya. I used to be exhausted and drained. I used to not meet people. I was completely zoned out. I used to be anxious about my scene the next day and this is very unlike me. On set I used to not talk much and that is very unlike me. Normally I am very gregarious, funny and fun loving on set and I really enjoy my scenes when I do a scene right, but Shanaya was a different kind of experience. I just wanted to finish the film fast. Today when I saw it onscreen it really is dark and a character like Shanaya definitely gives you the chills. She kind of freaked me out.
Was this shot differently since it was a 3D film?
It is different because the camera and lensing are different so it was set up different. The kind of clarity on screen you see is different and that was surprising when you would go check your shot on the monitor. Plus you have got to wear these strange glasses to see the monitor to check your shot. Also when shooting in 3D the emotional graph of the scene and the actor keeps breaking because you can't be rolling all the time. You have to take cuts and change angles and actually it was a bit of a pain in the ass, but finally the outcome is amazing. You know conversion to 3D is not even 5% of the fun of a real 3D film when you watch it onscreen. It definitely has it fun of gimmicks and it will give you a jolt once and awhile because of the 3D effects.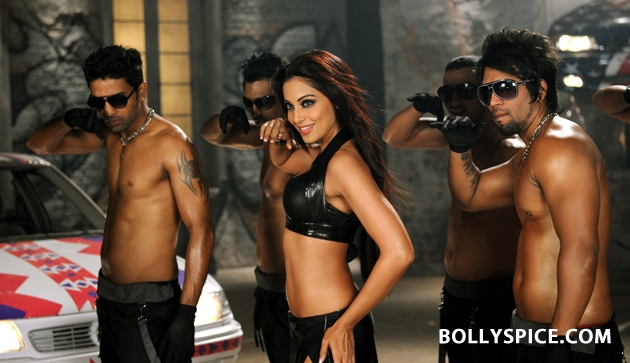 Tell us about working with Mr. Bhatt
He has been one of my dear friends. I did my second film with him. He is the one guy that actually directed me towards the profession of acting. He kind of made me realize that I should not be pushing opportunities away and that I really should focus on this as a profession, because during my second film I actually wanted to go back to college. That was 10 years ago. He really gave me a lot of clarity in this business because I did quite a few number of films with him. Vikram is definitely a very talented director in the field of horror as a genre. He really knows how to scare people. He also has dabbled with 3D before and he has made his mistakes and he has understood the craft and now he has used it so superbly in Raaz 3. He is also an actor's director because he is very good with newcomers. He started me off as an actor and he has started many, many actors off as well. I am really, really happy for Vikram because I think he has made a complete commercial entertainer.
Do you like horror films?
I would never watch a horror film alone. I definitely would watch in a big group. I am one of those irritating viewers that makes a lot of sound, screams, looks at the other person and does not watch the screen and then asks the person sitting next to her what is going on on screen. I am petrified, I am terrified of horror films. But then again I am petrified of things like roller coasters. But when you sit on it you die out of fear but then you also laugh. The thrill of a horror film is immense. It really is something else. It is the mystique. It is the unknown and it is something you are always curious about because it is not something you see or have experienced. It is not a romance and it is not something as basic as action or drama. It is all a director's take, his storytelling so it is a very different kind of genre. It is something which you are not ready for. It gives you the chills and the jerks and you scream suddenly… 'it's amazing'. It's a new genre for the Hindi film industry but it is slowly going to get in the pulse of the audiences. I think it has a big future.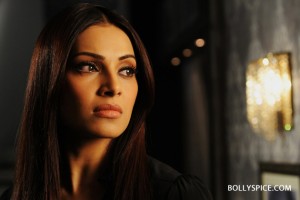 What can audiences expect when they see the film?
They are going to see a very entertaining film that is very layered. It is horror and it is very thrilling with the 3D. It also is a human drama and it has an emotion that I think everyone will empathize with, which is success and failure. There is a love story. It is an adult film and in it there is a lot of lust, there is a lot of sexuality in it – it has adult content in that our very, very basic needs are out there. It is something that has a new story. It is fun. It is dabbling with the unknown a bit. It is really good. It is going to entertain you for sure.
What other projects will we see you in next?
Immediately after this I am doing a film title Aatma. It is strange that I have picked up another supernatural again immediately after Raaz 3. Aatma is more of a psychological thriller and it is treated very differently from Raaz. The character I am playing of Maya in Aatma is very different from Shanaya in Raaz 3. There is a different kind of emotion that is part of Aatma and when you see the film you will see why I have been greedy about doing two films back to back, which are supernatural. They both are just so commercially entertaining but at the same time they give me so much as an actress and so much meat to the role. In terms of proving to myself that I need to do something more than just look pretty all the time. It is chance for me to go out there and show people that there are different sides to me.
Raaz 3 opens in theaters on Friday! Stay tuned as we have an exclusive with Esha Gupta coming up tomorrow!