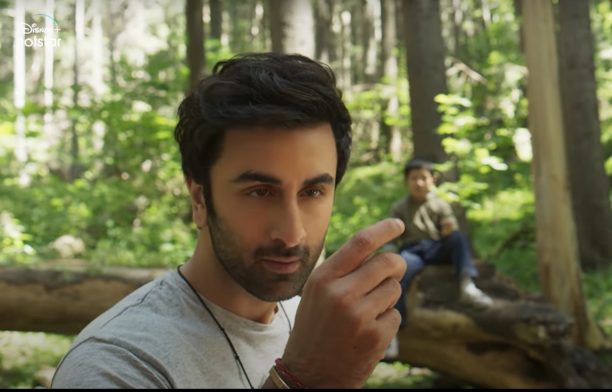 After it's monumental success at the box-office, Brahmāstra Part One: Shiva is coming to Disney+Hotstar on November 4th. The Ayan Mukerji-directed epic stars Amitabh Bachchan, Ranbir Kapoor, Alia Bhatt, Mouni Roy, and Nagarjuna Akkineni as well as some extraordinary special appearances, is ready for a first watch, a second, or your 15th!
To get fans excited to see the film on the small screen or big screen, depending on the size of your TV, the director has shared a cool behind-the-scenes video, and you see the incredible amount of work Ranbir Kapoor did to get every moment and movement of this character right!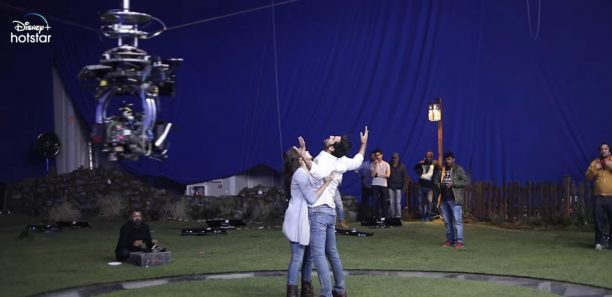 "A video we had created through our journey to give some insight into Ranbir's Movements and Preparation for Brahmāstra… Missed out on launching it earlier, but now that the movie will start a new chapter with its Streaming Release from tomorrow… we figured we'd share it!"
So check it out!
BRAHMĀSTRA – the Trilogy, is a 3-part film franchise and the beginning of India's first original universe, The Astraverse. The story is set in modern-day India, against the premise of a secret society called the Brahmānsh; who, generation after generation, have protected many divine 'Astras' (weapons) that were created in ancient India and safeguarded from the eyes of the world. The most powerful and the most deadly amongst these divine weapons, the Lord of all the Other Astras – named after the most powerful weapon of the Gods, the BRAHMĀSTRA, is now waking up. And it threatens to completely destroy the universe we know today.
Part one is the story of SHIVA who learns that he has a mysterious connection to the Brahmāstra… and a great power within him that he doesn't understand just yet – the power of Fire. Experience Shiva's adventures as he journeys into the world of Astras and, in turn, discovers his destiny as the DIVINE HERO of the universe on November 4th.
We have a brilliant interview with Ayan Mukerji about his journey and a short but fabulous chat with Ranbir and Alia as they talk about all things Brahmāstra Part One: Shiva.
If you do watch Brahmāstra Part One: Shivaon Disney+Hotstar, Tweet us and let us know your thoughts @bollyspice!