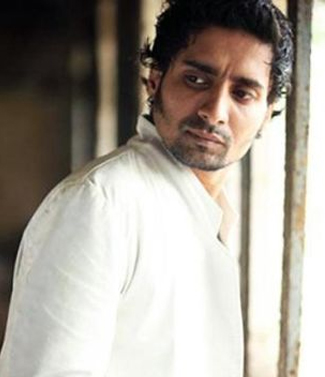 Releasing today is the highly anticipated Jazbaa, directed by Sanjay Gupta. The gritty crime thriller marks the return of Aishwarya Rai Bachchan to the silver screen. Joining her in the drama is Irrfan Khan, Shabana Azmi, Atul Kulkarni, and Jackie Shroff. Playing the villain of the piece is Chandan Roy Sanyal, who debuted in Rang De Basanti and has gone on to impress audiences and critics with his performances, most notably in Kaminey.
We caught up with the actor for a wonderful chat about all things Jazbaa, including playing a villain, what it is like to do scenes with Aishwarya Rai Bachchan and so much more. Check it out!
Tell us about how you became a part of Jazbaa.
A gentleman called Mr. Honey Trepan is the casting director of the film. He had cast me in a very popular feature film, Kaminey, five years ago. One day he said to me 'Chandan I have a role for you and it is an Aishwarya Rai Bachchan film, she is making a comeback with this'. It is the role of the antagonist. He then showed my work to Mr. Sanjay Gupta, the director of the film and then the rest was history. I got the part!
When you first found out you got the part what did you do?
(smiling) It was amazing. When I first got the part I picked up the phone and called my girlfriend and told her she is lady luck for me. Then I told my parents and my friends. It is a great film and a great opportunity for a young actor to be in. I am very thankful.
We know you play the villain of the piece, what can you reveal to us about your role in the story?
As you probably know, this film is based on a Korean film titled Seven Days. Aishwarya plays a lawyer and I play a convict and Mr. Irrfan Khan plays a cop. The film is a cat-and-mouse story. I play the guy who has kidnapped Ms. Aishwarya Rai Bachchan's character's daughter and she has to get him out of jail otherwise the daughter… So yeah, I am the guy giving all the trouble to her and making her life hell.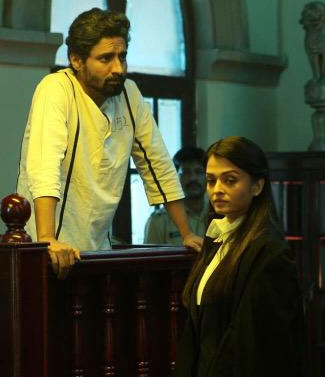 So did you ever imagine that you would be giving Mrs. Aishwarya Rai Bachchan hell onscreen?
No, no I never thought so! But you know that is what the greatness, the beauty and the magic of this life is…you don't know what is going to happen next. I don't know what I will be doing next; I don't know what I will be doing in the next five years. When I was in college I remember watching her in Hum Dil De Chuke Sanam. She was stunning as an actor and a performer, and now here I am, after all these years, I am actually acting alongside her. It is amazing.
Tell us about working with Aishwarya Rai Bachchan.
You know I really can't explain… it is working with the most beautiful person in the world. I don't know how to explain that feeling. She is actually such a stunning lady. Once you've read about a person in a magazine and you watch that person in the cinema and on TV that person seems so far away. You have no notion of that personality. But what you get is very different, it is more well… human, do you know what I mean? You see on the set how she comes prepared. I always believe that you can always judge a person with how the person treats his staff and she treats her staff so well, she takes care of them. She takes care of her co-actors. There is a lot of compassion, which is one of the qualities that a great actor has, and she really has a lot of compassion. You know for a scene to work between two co-actors it has to be complimentary, the other actor has to be human and very, very sensitive and that is what she is.
You are in quite an esteemed cast, I mean you have her, you have Mr. Irrfan Khan, and you have Ms. Shabana Azmi, were you nervous?
I was not nervous – actually I was excited! I was at the other end of the spectrum. I was more excited and eager to do the scenes with them. When you are performing with such great actors you tend to prepare more and you tend to rehearse more and that takes out the best of you as an actor. That is what I did. I was excited and was just trying to do my role right and stay within that system for the days I had to shoot.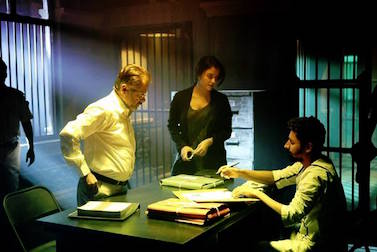 Did you learn anything working with such an incredible cast?
Yes, yes, there is always something on that you can learn from them. And it is everything, not just acting there are so many other things that one can learn from these great people. It is beautiful. You can learn about how all these years and for how many days they have spent in this industry getting things right. They are such prolific actors and they work hard. That is what you learn from them. Nothing comes easy in life.
How do you get into your characters?
Normally I take cues from my director and from my writer. I watch a lot of films, do research and read. I do watch a lot of films and I take cues from other actors and get inspired. Then I just try and stay in the moment.
How was it to work with the director Mr. Sanjay Gupta?
Technically he is a fabulous, fabulous director. I have been a big fan of his previous films like Kaante and Aatish. He is such an easygoing guy. I believe the director is like the eco-system – the support of everything. If the director is very clear and very fast and quick and knows what he wants it makes everybody's life so much easier. I saw that on the set with him. He just did what he needed, he never overshot anything, he never made his actors wait on the set, and everything was swift. He is a very easy person to work with. I remember before a shot he coming up to me and discussing his DJ set on his phone, with Shazam and all his music collection. Also I have to say I am very, very thankful that whenever he has shown the film, he has spoken very highly of me, which is very encouraging for a coming actor.
What do you have next?
Right now nothing. I am just waiting and watching and seeing how this film goes then I will choose my next role. I am here to enjoy and do my work right. Not just take up anything that comes my way. Next probably will be something interesting. I want to try out something else that is different from this but that role and that script I am still looking for.