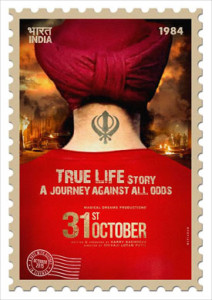 After struggling with the Censor Board of Film Certification (CBFC) for over four months, writer-producer Harry Sachdeva was all set to release his poignant thriller, 31st October, featuring Vir Das and Soha Ali Khan on October 7, 2016 and just when the promotional activities of the film were in full swing, the release of the human drama met a roadblock again by few political parties and particular communities strongly objecting to the film's release.
A Delhi-based close aide of the Congress party has also filed a PIL (Public Interest Litigation) against 31st October, demanding a ban on the release of the film, directed by National Award Winning Director Shivaji Lotan Patil and produced by Harry Sachdeva, Magical Dreams Productions Pvt Ltd, co produced by Anand Prakash and Panorama Studios.
Amidst all the chaos and protest, Harry Sachdeva can now breathe a sigh of relief, as the movie will now be released on 21st October, 2016. Fortunately, the movie has also managed to get a solo release status for itself.
Now, it has been learned that when the matter was heard before the Delhi HC, the court directed petitioner Ajay Katara to make the affected people as a party and resubmit the PIL tomorrow.
31st October is based on true events, which took place after Indira Gandhi's assassination in 1984 and the anti-Sikh riots that sparked off in the aftermath of the assassination.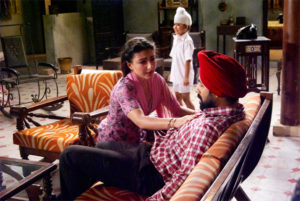 Writer and producer of the film Harry Sachdeva said, "My film is based on a true story and the film is a real glimpse of what happened in 1984. We want the subject to come on the big screen, as cinema is one of the most effective platforms. I was somewhere prepared for such issues to come up, our sets were damaged, we faced Censor issues and now this. This subject was never attempted before and there are clear reasons behind it. I am confident that since I have brought the film till here, I am sure I will bring it to the screens on 21st October worldwide."
He added, "It's been a tough journey ever since I started working on this subject but I didn't give up then and will not give up now. From the censor to now getting threats and opposes I am strong that I will make this film come to the big screen and people who don't want this subject to come out cannot stop the world to know the reality of 1984."
On his part, Saurabh Nangia, Ajay Katara's counsel said, "The scenes in the film are inciting hatred and defaming an individual's reputation which might lead to unnecessary unrest. The 1984 anti-Sikh riots have been called a pogrom by the filmmakers, which is an interminable debate. We are not in favor of this film to release as it leads to nothing but division." The petitioner has been allowed by the court to withdraw the petition with the liberty to re-file it after removing technical defects.
Produced by writer-producer Harry Sachdeva and Magical Dreams Productions Pvt Ltd, co-produced by Anand Prakash, directed by National award winner Shivaji Lotan Patil, and released by Panorama Studios, 31st October, which is slated to release on October 21,  is a glimpse into the  controversial dark chapter of India's History.