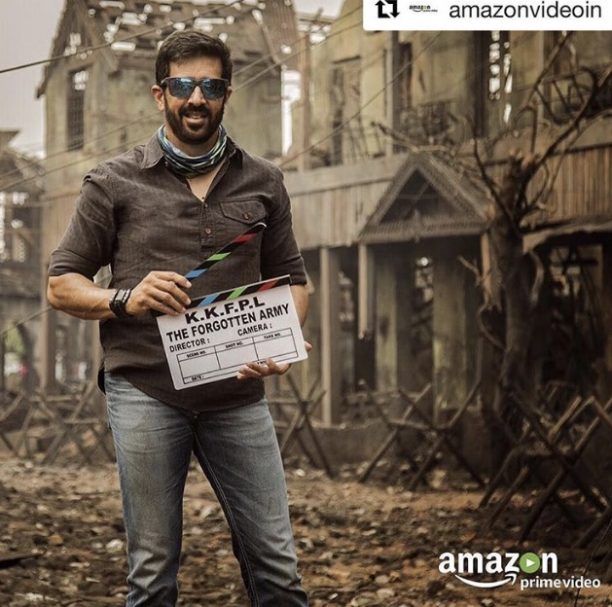 Following the widespread international success of Amazon Original Series such as The Family Man, Made in Heaven, Mirzapur and the Emmy nominated show Inside Edge, Amazon Prime Video is gearing up for the worldwide streaming launch of its highly anticipated web-series The Forgotten Army to be released early January to mark, the Republic Day of India.
The series is to be directed by noted filmmaker Kabir Khan. The Forgotten Army marks the digital debut for Khan who is a two-time National Award winner (the highest film honours in India) and has directed the globally acclaimed New York, a film based on the aftermath of the 9/11 attacks. Khan has also directed Bajrangi Bhaijaan, in 2015 which had been the third highest-grossing Indian film globally.
The Forgotten Army chronicles the dynamic story of Lieutenant Sodhi and his army of heroic men and women fighting for Indian Independence during World War II as part of the Indian National Army led by the charismatic Indian leader Netaji Subhash Chandra Bose. The Forgotten Army brings to life the story of Lt. Sodhi's daring group of men and women fighting for the liberation of their country from the grips of British colonial ruling in the 1940's.
The series is a well-crafted and gripping tale of India's battle under historic Indian nationalist Subhas Chandra Bose, whose defiant patriotism made him a hero in India but whose attempt during WWII to rid India of the British rule with the help of Nazi Germany and Imperial Japan left a troubled legacy. The Forgotten Army is the first story which will be depict the journey and sacrifice of the Indian National Army from the point of view of its soldiers.
We have learned that through The Forgotten Army, Khan seeks to bring to light the courageous plight of Lt Sodhi's soldiers, who were forged as a result of the British defeat in Singapore during the second World Wat. The 5 episode limited series has been tipped to be one of the most engrossing narratives of India's modern history and Britain's colonial history.
Stay tuned for more!