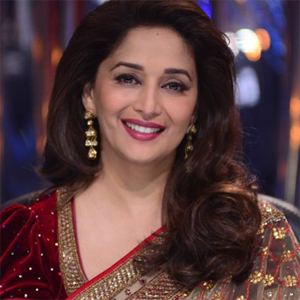 With International Yoga Day around the corner, the strong proponent of culture and a healthy lifestyle, 'Dance with Madhuri' (DWM) is all set to launch a set of lessons dedicated to Yoga on its apps and website. DWM is an online dance initiative helmed by Madhuri Dixit Nene and Dr Shriram Nene, that allows you to learn, move and unite across every aspect of the art, craft and universe of dance and culture.
DWM has a whole section dedicated to fitness, called Move, that efficiently entertains, educates and helps keep viewers in shape. The Power Yoga coursework on DWM includes beginner, intermediate and advanced lessons which are led by fitness expert Shalini Bhargava, who has over eighteen years of experience in the fitness industry. Power Yoga is a style that focuses on a vigorous fitness based approach using the vinyasa style of yoga.
In addition to Power Yoga, DWM also has 'Dance Yoga' – a fusion of the Indian classical dance form, Bharatanatyam, with the ancient Yoga Asanas. Namita Bodaji, a Bharatanatyam master, has designed this workshop that works wonders for both dance lovers and fitness enthusiasts.
Speaking about the newest addition to DWM's Move section Madhuri Dixit-Nene says, "Fitness needs to be a way of life. I'm ecstatic about launching the yoga series on International Yoga Day as I have practiced yoga, along with dance, as a means of staying focused and in shape."
Talking further about the about the 'Dance with Madhuri' endeavour she elaborates, "It has been very humbling to see how fans and dance enthusiasts have accepted our online dance offering. I am amazed by the talent we are discovering and nurturing on the platform. It is clear that everyone has a spark of genius. The key is giving everyone access. It's been an exciting journey and I am glad that I am being able to share the joy of dancing with lakhs of dance enthusiasts across the world. With growing number of the users, we were encouraged to scale up the content and have now introduced more dance forms, and introduced new gurus to offer a more robust learning experience. At the same time, we have introduced new ways to use dance to stay fit with dancercise, body conditioning, dance pilates, dance yoga, tabata and more. People can learn dance and stay fit by accessing the DWM any time anywhere on any platform."
Dr. Shriram Nene, with a very experienced team, has been the brains behind the endeavour so to speak. Talking about the e-learning platform, fitness portal and social network called 'Dance with Madhuri' he says,"the beauty of the dance initiative is that you can learn dancing at your own convenience in your own comfort zone without having to physically go to a studio. Instead of replacing physical academies, it actually allows dance institutes to scale and reach out to their users and build passion. It's an exciting time for media and content as the world is getting smaller. The wonders of modern technology are offering numerous options to connect with audiences. Through this online dance academy we are able to reach a large number of people and create a global village for culture."