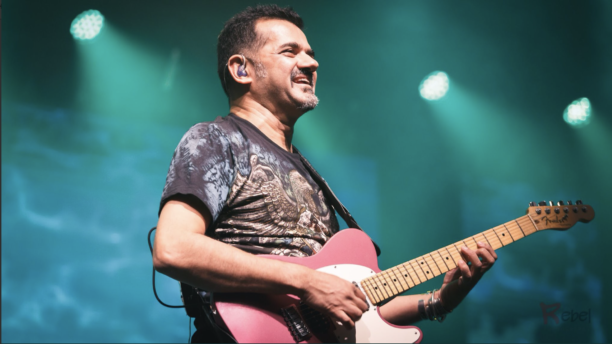 The incredible trio of musicians and composers, Shankar Mahadevan, Ehsaan Noorani and Loy Mendonsa aka SEL have given Hindi films some of the best music that has been played within and behind the stories of the movies. Along with the soundtracks, Shankar, Ehsaan and Loy also perform concerts as well as compose for corporate projects, TV and more. This year, SEL celebrate the 22nd year they have been working together, but more on that later. Currently the trio, along with director, actor and singer Farhan Akhtar are on a special concert tour around North America.
During a stop in Toronto, Ehsaan took some time out from sound checks and performing to talk with Stacey about performing live, what has gone before and what will be coming next in the world of Shankar, Ehsaan and Loy gaane.
Concert Tour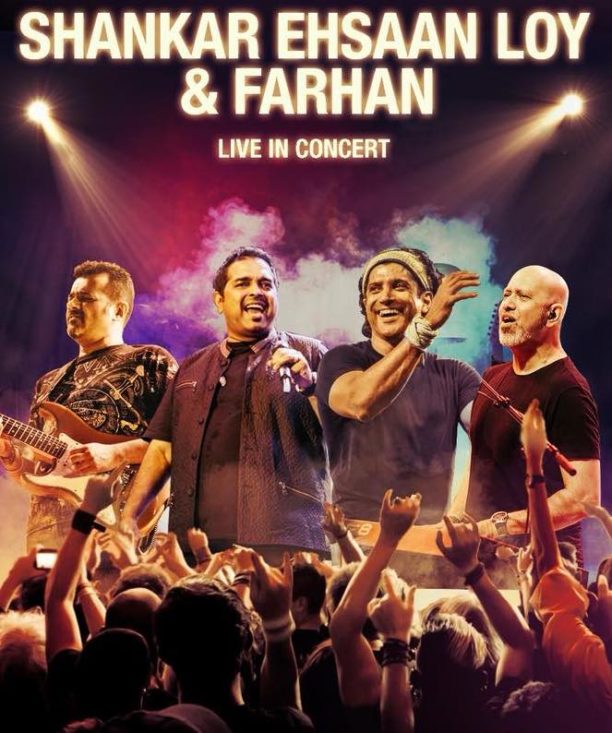 Talking about the concert series, the musician revealed what preparation went into the concert and what it is like to be on what he calls fly gigs. "We did a few rehearsals in Bombay to kind of get the set together. The sound check starts about 3-4 o'clock and you do a run through of one song to get an idea of the balancing of the song and what is comfortable to you and the sound engineer. Then the show. You know, honestly it is quite tiring. See you finish one show, then you go and take an early morning flight to the next city and you are there and you perform 3-4 concerts a weekend. In this case we do what is called fly gigs, which are where you take a flight and go. It is a little tiring. We have performed in California and Toronto, then Detroit, then we performed in Vancouver, then on Friday we fly to Houston, then we go to New Jersey on Saturday and we finish the tour in Atlanta on Sunday."
For this tour the trio has changed things up a bit, Ehsaan said, "We are probably doing a few older songs than our last tour when we were in North America. It is a mix of old and new. We kind of have dropped the songs we always used to do. It is a pleasant change. You know we have got so much material and we presume that the audience is not that familiar with it or that the songs are not that big, but actually, you realize, when you perform these songs that they are very popular."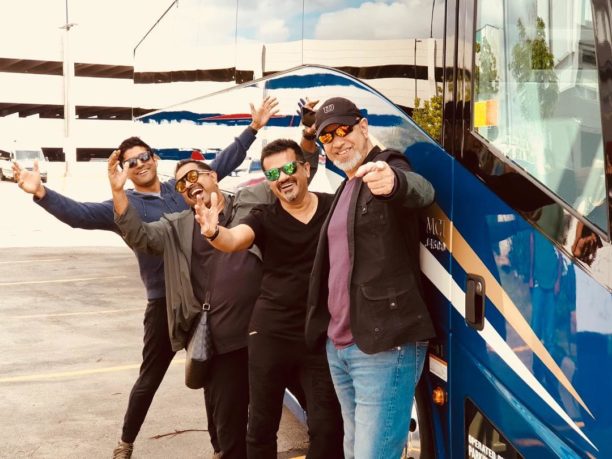 This tour also features Farhan Akhtar in his singer avatar. SEL first worked with Farhan on his movie Dil Chahta Hai and then on to numerous projects after that. In fact, Farhan first took the mike in Rock On!! which was an SEL soundtrack. About performing with Farhan, "It is fun because he opens the show, then we do our set, then we perform together in the end. We have a lot of songs that he has sung. It is really fun. It is going down really well with the crowd."
The musician says it is fabulous to perform before a live audience. "It is fantastic. What is there that is more amazing than for a musician to perform his music and have his music loved by so many people. When we perform, we get to see the reaction of the people here and you say, 'God, this is really fabulous'. It is the ultimate feeling for a musician to be on stage and have the audience respond to everything we play. It is very exhilarating."
So what is his favorite song to perform? Answering with a smile, "That's actually kind of difficult to say – there is so much stuff. You know, whether sometimes you do a ballad like 'Kal Ho Naa Ho', and you see and hear the audience erupt when the piano melody starts or you do a song like 'Maa' from Taare Zameen Par and you see people weeping in the auditorium. Each one is very different. It depends on what the experience is. In terms of playing the music – I love to play music period so whatever song it is it gives me a buzz."
22 Years
We then went on to talk about 22 years of Shankar, Ehsaan and Loy and he says that getting together all those years ago was not something that was planned. "Putting together Shankar, Ehsaan and Loy was never planned and then getting into film music and stuff like that again it was something that was ever planned – it was just something that happened. I think that has pretty much carried through and here we are 22 years later and we are still making music. Touch wood we have still been pretty much on top of it. We haven't fallen back in terms of the song writing. You know, we have written over 300 songs, we have quite a formidable catalog that people, even today, like and it is all ages of people that like our music even now. That is a very nice feeling. We have got a lot of work now and quite a lot of projects and we hope that this keeps going and well… let's see where it goes." (You can hear the smile).
He also let Stacey in on something very cool that may be coming up to celebrate a big milestone in the industry, "We are going to be completing 25 years in 2020. We are planning and in fact we are working on it now to plan a tour, which will be pretty extensive. It will be fairly all encompassing and all over the world probably. Let's hope that all falls into place."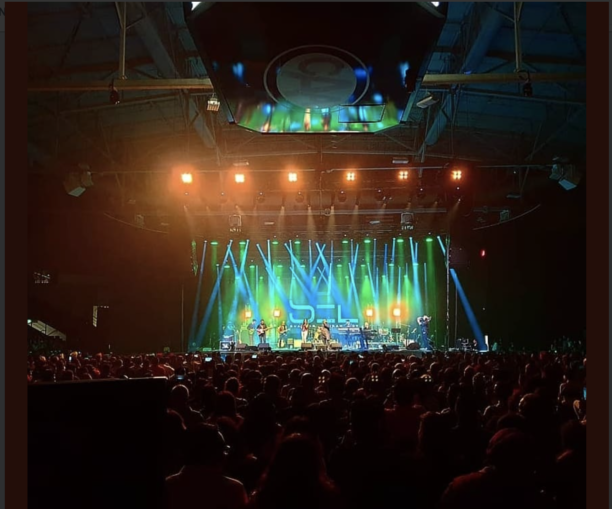 Most recent music
Continuing our fabulous chat about all things music, Ehsaan also talked about one of the recent films they composed for: "You know, recently we did a film called Raazi. It is a simple album just 3 songs: The title song, there is a song called 'Dilbaro' and then there is 'Ae Watan'. Basically all 3 songs are very simple – it is not dance music, it is not those horrible remixes, which are happening right now. It is just simple music and you know they didn't expect the music to be commercially successful. They just felt that yes, this is going to work for the movie and that's it. They didn't think it would work outside of the movie. Next thing you know, when 'Ae Watan' came out, it climbed to the top of the charts. The response we were getting was like oh this is a breath of fresh air – at last there is good songwriting and good melody and more. That was quite nice to hear. The music really did very well. Then after that we did another album title Soorma and that one too worked out really well. "
Plus, "We have film called Halkaa, which is basically a film about a child in the slum and about toilets. You know that is a big problem in India. The film has already won a lot of awards at festivals all over the world and children's film festivals. The release was in Bombay on the 31st of August. That one was very interesting."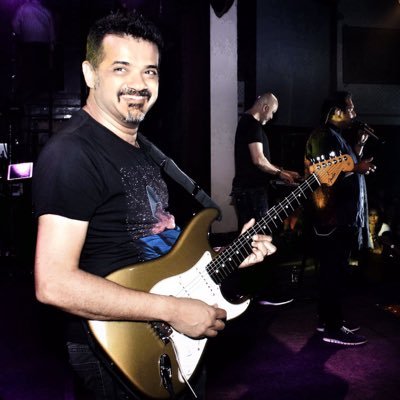 Music to come
Turning to the projects they have in the pipeline, there are several, actually many, that they are working on. "There is another film with Rakeysh Mehra, along the similar line as Halkaa actually, about the slums. It is called Mere Pyaare Prime Minister, which is releasing later this year. Then we have quite a few projects, there is a film called The Zoya Factor, which is based on a book of the same name, we are doing that. We are doing a big film with Yash Raj called Prithviraj Chauhan, which is about the famous Rajasthani King of, I think, the 12th -13th century. We are also doing this other film with Kangna called Manikarnika about the queen of Jhansi. She is probably the first true superhero of India. She was the first one who lit the flame of getting independence from the British. This is the second movie that is being made about her. The first movie was made really long ago in the black and white era. That is a very interesting film and the music is turning out very interesting."
Adding, "It is a very interesting balance of films we are working on. Then we have a couple of big Amazon projects, but we will talk about those more later. So we will chug along. It is going to be fun."
How does he juggle all this? "It is tough! It is tough," he replied, "There is a lot to coordinate. We also do a lot of corporate projects, a lot of advertising work between plus the gigs plus the store. When we get back we are going to buried under in the studio! (Laughs) It will be fun. In fact, when we get back Loy and I are flying to Delhi for a gig plus as always recording in between."
His Favorite S-E-L Soundtrack and Song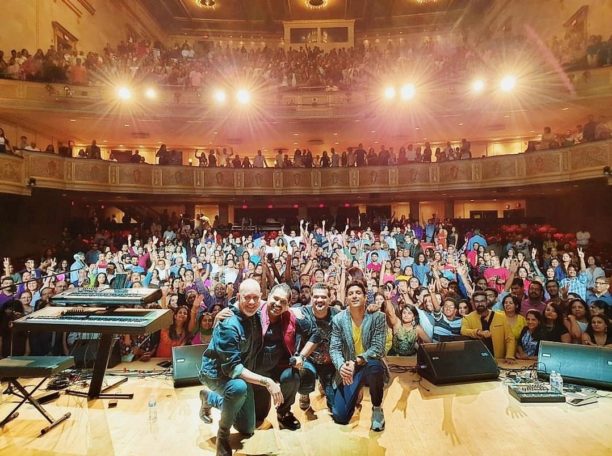 In their career so far does he have a favorite soundtrack or song? After a bit of a pause he revealed, "My favorite I would say would be 'Kal Ho Naa Ho'. It has got a magical quality about it. My favorite album would still be Dil Chahta Hai because it also was magical. It was something very progressive as far as Hindi film music is concerned. It literally changed the music scene. I mean see, the western musician, the rock musician always looked down on Bollywood, including me at one point I must say. But with Dil Chahta Hai all those people started listening to Bollywood music. It really was a trendsetter. It definitely is part of the musical history of the country and I am very proud to be a part of that. It is still very fresh and still people love it."
Still Making Music After All These Years
In a fabulous answer, Ehsaan also talked about what he is proudest about their music over the years. "I think it is that our music is trend setting. There is no formula to our music where people will say this is typical Shankar Ehsaan and Loy. Each album of ours sounds different as per the script of the film. With everything we do – each one is different from the other. That really is something that makes me proud. Even today, people always say to us, you guys always keep surprising us with your music, with your soundtracks. That is a really nice thing to hear that there is no predictability hence each one is fresh. See the point is it is the audiences' point of view who listens to it and enjoys it so, so much. The other point is ourselves because if it didn't excite us then we would be doing it – we shouldn't be doing it. That is really what is fabulous and really keeps us going."
Going on to say, "See I am always passionate about music. Music is my biggest commitment in my life. Music is my life so I will always be passionate about music whether it is film music or anything. But yes, about film music, it is really great that we have been able to do what we like to do as opposed to succumbing to pressure and we having to turn out stuff like… well, there is good commercial music and there is bad commercial music and we are very happy that we have been able to do good commercial music, which is not only popular, but has depth to it, there is depth of lyrics, there is depth of melody."
Ehsaan also revealed what he loves about being a musician and a composer. "Well, besides making people happy with all the work that we do. For me, in terms of spirit, I can do something that appeals to me so deeply that it affects the kind of person that you are. It makes you a better person. It makes your life so much more full and so much more meaningful! Also you know to be able to do something where you are never really alone. You are always there with your instrument you can always pick it up an instrument play and play for hours and not feel so many emotions that would pull you down otherwise. You always feel that buzz that you are doing something that is really exciting."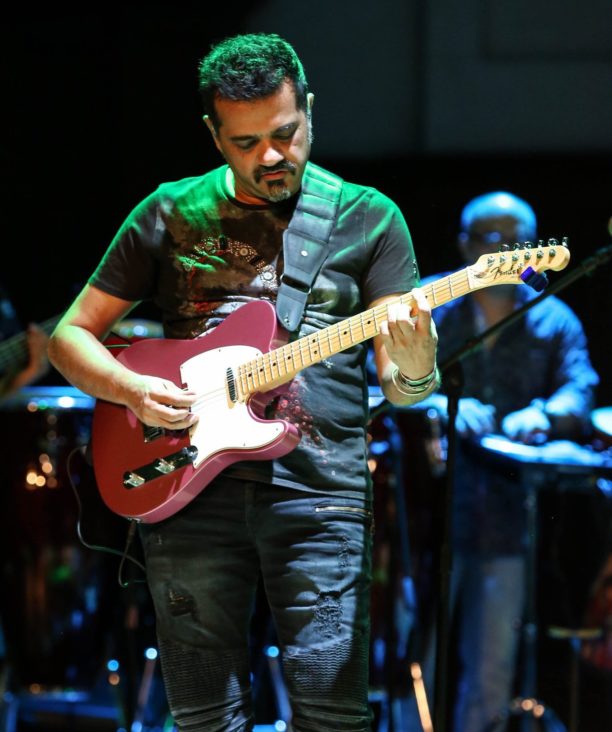 We also discussed that people all over the world love the music of S-E-L. In fact, there are millions of people who don't speak Hindi that get lost in their music. "That truly is something beautiful. It basically says that the music has a certain spirit in it, which touches people. What better thing to hear than that! I mean you listen to African music and you can still love it even if you don't understand a word of it, or Arabic music you can still go wow! It is the same kind of thing where it has become a global thing. I remember that when we played at the Royal Albert Hall in London a few years ago – Loy and I were just hanging out outside catching the sun and a whole bunch of French people came up to us saying, oh we are big fans of you. And we thought, Wow they are from France, they don't speak a word of Hindi but they are fans. We have a fan base in Germany and in Norway. It is fabulous. I do hope that we can perform to everybody at some point and get in touch with them. But it is a really, really great feeling to see this kind of appeal and this kind of appreciation of our music."
The movies and the music of today
Sharing his thoughts on Hindi music today he said, "Well, like I said, there is and it is not only Hindi music, there is good music and bad music. There is bad music that makes it to the top and there is good music that makes it to the top. Music is a commercial business today and music must do well for the entire industry to work because it is an industry on one level, but that doesn't mean that I and we are going to succumb and create music, which is not good in order to be a hit. Right now in the Hindi film Industry I am not very happy with the whole cover song thing where you are putting in a song, which has nothing to do with the film, but you are putting it in there to get some mileage from the music. They feel that it sells the film. But for me, a song like 'Ae Watan' appears in the film when it is completely valid to the script and what that does for a film is a lot more. I think the other commercial remixes and all that is more for the people who put out the music and the business of music. So it is fine line. It is all valid – it is an industry and an industry has to work well, but it is not necessary that I agree with what is going on and do what is required in that sense."
On Hindi films today he said, "Well there has been a change, which is really good, and especially in the last 2 months a lot of films are so called offbeat, which have done very well. That is really good to know that people appreciate a good script. It is not all about the typical commercial kind of stuff. Yes, there is some of that too but has basically been good film with good scripts that is a very good thing."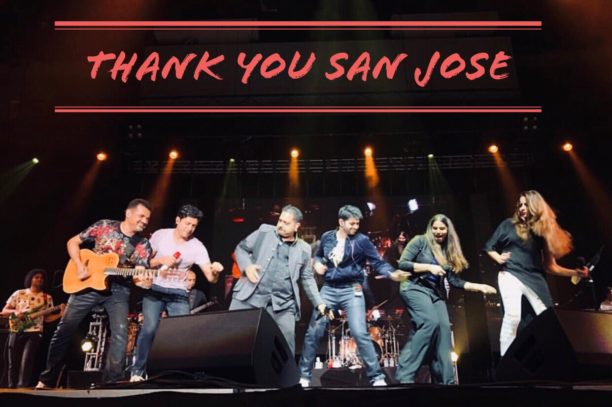 A Message to their fans
In a message to the people that come to rock with them and who are fans of their music, Ehsaan had this to say, "Nothing that we do means anything without the audience. We don't create music for ourselves – we create music for them. There is loads of gratitude that we are able to create music, which they like, and we like as well. They have always supported us with that. That really is a fantastic thing. We will keep creating music for them as long as they keep appreciating what we do (laughs) and the way that we do it."
I would like that thank Ehsaan for another wonderful talk about all things gaane. I can't wait to hear what this amazing trio will come up with next and you can be sure that if they do a world tour to celebrate 25 years I will be in the front row singing along!