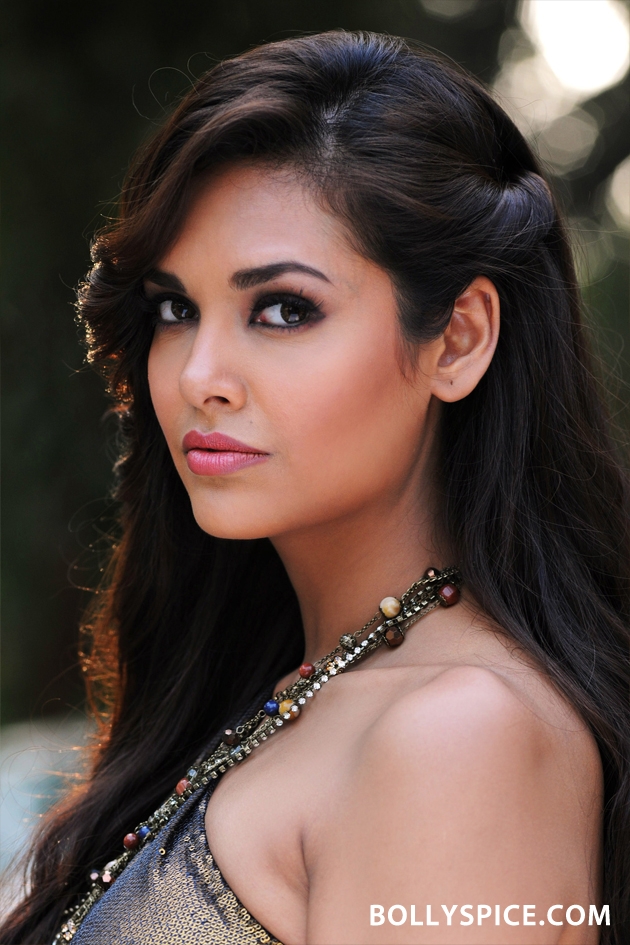 Newcomer Esha Gupta certainly made a very big impression with both her director and the producers in her debut film Jannat 2. In fact, she so impressed the Bhatt camp that she was immediately offered the challenging role of Sanjana in their next film, the supernatural thriller Raaz 3. Challenging because not only is she starring with Emraan Hashmi and Bipasha Basu, but also because this is not your average filmi romance, this is full on horror and in 3D no less! The scary tale of Raaz 3 is set in the world of Bollywood and is all about the desire for fame and to stay on top. It tells the story a fading movie diva Shanaya (Bipasha Basu), who turns to black magic to thwart an upstart young starlet Sanjana (Esha Gupta) on her way to usurp the position Shanaya once held. Shanaya ruthlessly turns against the girl, using her lover Aditya (Emraan Hashmi), a man who owes her his career, as a pawn. Things go awry when Aditya falls in love with Sanjana and vows to protect her against the evil that is consuming all of them. Does good win over evil? We will find out tomorrow. We caught up with Esha and had a fun conversation about her second film, the long process of 3D and what's it like to star opposite one of her favorite actresses!
Tell us about how your role in Raaz 3 came about?
I have to thank the producer of the film Mahesh Bhatt and Kunal Deshmukh the director of my first film Jannat 2 for it. They were looking for an actress for the role of Sanjana in Raaz 3 and Mahesh sir was really excited and he said, 'We need Esha Gupta. We have to get her'. But Vikram hadn't seen me and he hadn't auditioned me. He called Kunal directly and said, 'What do you think about this girl?' And Kunal said, 'Oh she is really good. If you direct her well, she is going to do what you want.' I think because he was so positive that finally it was my film.
Who is your character?
Her name is Sanjana Krishna and she is this new upcoming actress who has probably been in the industry a couple of years. She is winning all the awards; she is bagging even the best actress awards. She is taking over the industry in that she is doing every film and every director, every producer and every actor wants her in their film. She is the new big thing in the film industry. But also as a character, you see, she is very humble grounded down-to-earth girl. In fact, even one of her dialogues in the film she basically says that acting and films are my job but not my personality. I really like that. That is how I really relate myself, because I am still just one release old so I still don't feel as if I am in the industry.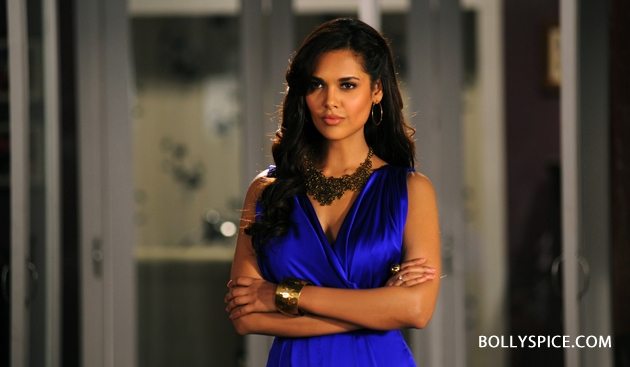 Tell us about working on the film.
You know Stacey, I have to say that Vikram is an actor's director. In fact, more than that he is an actresses' director. He is so much in touch with human emotions and especially a woman's emotion. See a dialogue will only have an impact if you say it well. So for example saying I love you – I can say it with a laugh, I can say it with a cry, I can say it with sadness, I can say it with joy and what reaction and what action or what feeling I have to give it at that time was all in Vikram's mind and Mahesh Bhatt. Honestly when the film was first offered to me I got cold feet and I refused to do it at one point because it is a very challenging role. And then when you have senior actors like Bipasha and Emraan who have been in the industry so long, they have done so many films, I did not want to fall short anywhere. I was not sure I could do it. Mahesh sir said, 'Listen, I will be there on the set every day, no matter what, until you say I am okay without you' and that is exactly what happened. He asked me after like 20-30 days of shooting: 'Do you still want me here?' and I was like 'No, I think I can do without you'. Though I did have one day of a difficult scene and so I asked him to come.
There wasn't much preparation actually because none of us really had the script. So the scene you had to do the next day you used to get its dialogues one day before. Vikram basically only wanted us to learn the lines and get hold of it and he used to tell us the emotion and the way to do the scene when we were on set that day. I think that worked really well. Vikram made it all happen.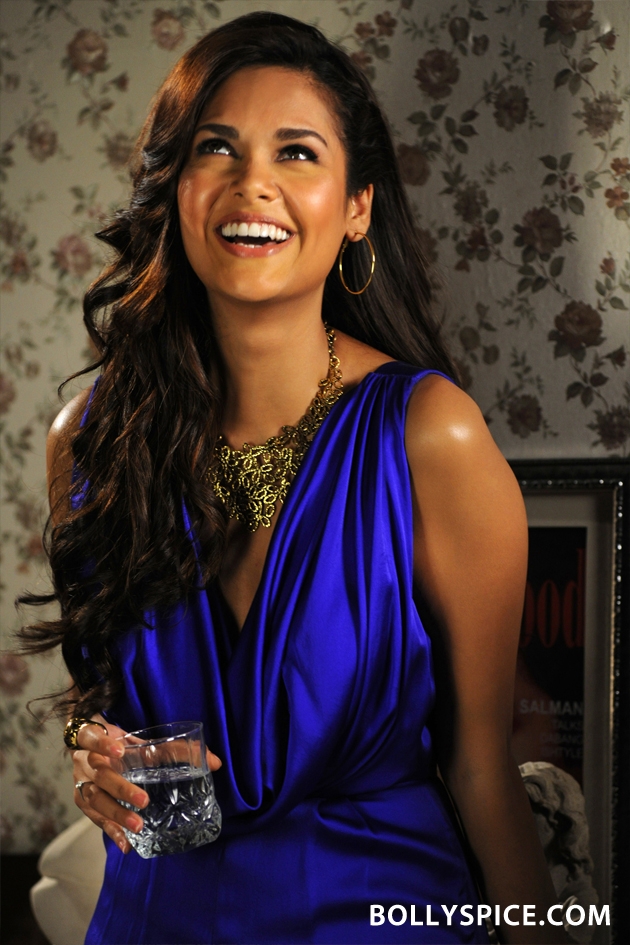 This is your second film with Emraan, how was it to work with him on this one?
I think Emraan is going to hate it if I say this because he always says I make him feel old but he is like a mentor. He is one of the rising stars and he is a great actor. The good thing is the amount of films he has done with newcomers so he really understands what it is like to be coming into the industry, being an outsider and being a newcomer. I remember on Jannat I was so nervous about the number of takes I was giving. You know, we are on take 8 and I am giving another take and then I am giving 10 takes and I am making this senior actor wait. Eventually, thanks to Emraan and Mahesh sir, I realized one thing that is really true and now I go by, it is that even if it is your 20th take it doesn't matter, because for the audience it is just going to be one take that they are going to see. They don't see how many takes I have given, even if it is the 50th take it doesn't matter, I have to give my best. That is one of the things that Emraan taught me and I really, really respect him.
What about working with Bipasha Basu?
I was really excited about working with her. You know Raaz was her second film and now this is my second film and her name was Sanjana in that Raaz as well. So for me I am hoping with my fingers crossed and I bite my tongue before I say it but I still I am hoping for the best and that this happens like it happened for her. Because it is somewhat similar. Apart from that, I was really excited because I went to see Raaz with all my school friends and I know that at that time we weren't allowed because it is an adult film. We all sneaked in and we all dressed up as if we were these cool adults and we watched Raaz in the theater. Oh my God Stacey, when that woman walked on screen in this white outfit on the water with her side braid… You know, every time I think of Bipasha that always is what I think about. So for me, imagine you are a fan of someone and then you get to rub shoulders with them and then you actually get to share screen space with them… How much better can it get, right? It really is an amazing experience. For me I was like 'Oh my God I can't believe it is Bipasha Basu next to me!' That is all I could think. (Laughs)
It being a 3D film was it shot differently?
Oh so different, trust me… my God. Second film in my life, imagine Stacey, and it is in 3D like my God… The thing about 3D is that it takes really long to shoot. It is very tedious to do a scene because it does take so long. So if you are shooting with a normal camera and it is easy sets or it is all restricted and shot inside you could easily do three scenes in a day. With 3D, you would shoot one scene in 3 days. So can you imagine? I think it was like an 82-day schedule or so and I was there more than half way through the whole thing. It was like my God when is this ever going to get over. But honestly I still had a great time because for me being there on set is still an experience.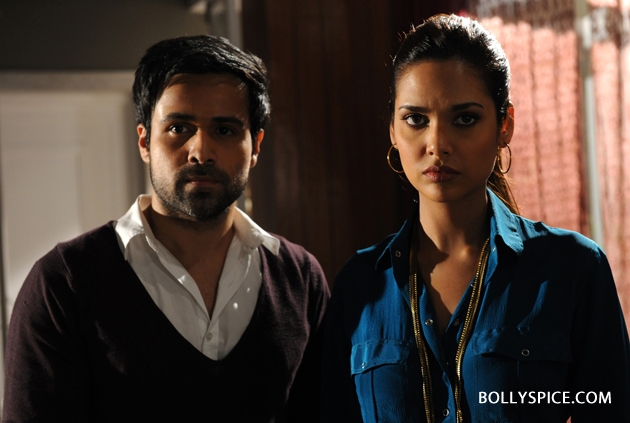 Have you seen the film?
Oh yes and I loved it! There was actually a scene where I cried at what was happening on screen. Any actor, especially when they are new, we are more concerned about our looks than anything else and for Jannat as I was watching it was mostly about that. But when I was watching Raaz it was about the character. In this film, I can't be worried about my look so I can't have my full eye line and can't have lipstick when I am crying because the audience can't relate to it. In reality when Esha Gupta is crying, Esha Gupta's nose is red and she is just howling and crying and that is how it is supposed to look in the film and that is exactly what I did. In one of the scenes I felt for Sanjana. You know I was sitting watching the film and abusing Emraan's character and I was thinking 'Oh My God this ass! How can he do this to her?' That was all I could think about was how could he do this to her…
What are your hopes for this film?
I really hope it does well but honestly Stacey I have got a lot from this film. I think I have acted much better. I think I have grown myself. Like I said, Vikram is an actor's director so he has directed me really well. I am expecting a lot out of this film. Inshallah I hope it all goes so well.
Be sure to check out Raaz 3 in 3D in theaters today! Be sure also to check out our interview with Bipasha Basu!