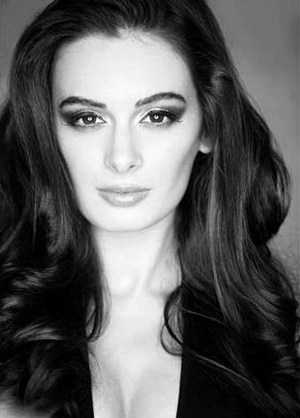 In her debut in Issaq with Prateik Babbar, this young actress certainly made a great impression and it has only gotten better. Last year, Evelyn Sharma, the 23-year-old half-German half-Indian supermodel-turned-actress, was seen in Yeh Jawaani Hai Deewani as the bubbly and maybe a bit ditsy Lara romancing Ranbir Kapoor. The lovely lady has not stopped and will be seen in a starring role in Yaariyan, in theaters now. If you can believe it, this is her fifth release in just a year! Yaariyan is the directorial debut of Divya Khosla Kumar that also stars a set of newcomers including Himansh Kohli. About the story of the film, Kumar said in a recent interview with HT, "To put it simply, the film is about the youth and their feelings and emotions while growing up. It can be described as the journey of how boys turn into men."
Check out what Evelyn told us about starting and starring in Bollywood, Yaariyan and what we will see her in next.
Is acting and being a film star something you always wanted to do?
My mom called me an actress as soon as I learned how to cry! Haha. I have always been very dramatic and tried to get through life with my acting skills. I played theatre in Germany but I had never dared to dream acting could one day become my profession too!
What led you to Bollywood?
Life. I had been modeling all around the world and people everywhere told me "You have to go to India". One day I had offers from all the big agencies in India, so I decided to pick one and take a chance. It was the best decision I ever took.
Tell us about landing your first movie project.
I used to do a lot of campaigns and TV commercials as a model and was spotted by various producers and director who invited me to audition for movies. However, I believe basics are the corner stones of every success to I first enrolled a four months intensive acting course, and then started to audition for films. In fact Divya ji was the first to invite me to her office and offer me a role in Yaariyan two years ago!
First day on a film set, your thoughts?
My first shoot was for Issaq with Prateik Babbar. It was a kissing scene and I thought they must be kidding me! Haha. However Prateik and I have been friends for long, so we just did it and then I got to slap him in the next scene! It was great! :))
Tell us about your experiences working in Bollywood so far.
It's been a roller coaster ride! Many ups and downs. But every experience is to learn from it! Someone once said to me: "the bad experiences are to make you humble for when the good experiences try to loose your head".
You have made quite the impression in your first film roles how does that feel?
I am very thankful for the amazing banners and costars I get to work with and I am super happy that people are appreciating my work.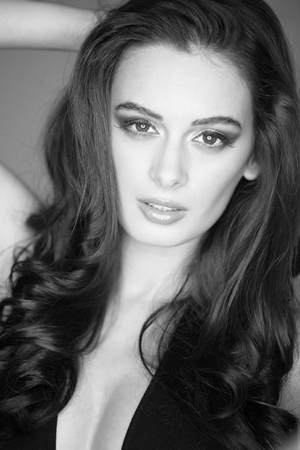 How do you feel your work in modeling has helped your acting?
It helped a lot with patience and to know how the industry works. However, most important, if you want to become an actor, is a good acting school. You always need to be prepared.
So working with Ranbir Kapoor, give us the scoop!
He is lovely! And super fun. Always keeps a light mood on set and loves to play pranks on his costars! Acting wise I don't have to say much! He's fabulous!
What has been your favorite moment so far on a set?
Well I've just started shooting for Bhaiyajii Superhitt which will be my 7th movie in Bollywood, so I have had a lot of set moments in the last two years… Best was when we shot a scene for YJHD on the mountains. I had been waiting for my shot all day. Tired and makeup smudged finally my shot was next. I gave my best and after "cut" the whole mountain shivered in laughter and Ayan said "I just LOVE this girl"! This was the happiest moment for me!
Tell us about what made you decide to do Yaariyaan.
Divya ji promised me my first big lead role with a big banner like T-Series, how could I say no!
Who is your character in the film?
I play Jennette, the beauty from the rival college, the hero's dream girl. She is a strong girl with firm believes of love, loyalty and friendship.
How did you create the character for yourself?
There was not much to create as Divya ji told me exactly what she wanted.
How much of yourself do you put into your roles?
There is always a little piece of me, but mainly of course what the director asks for.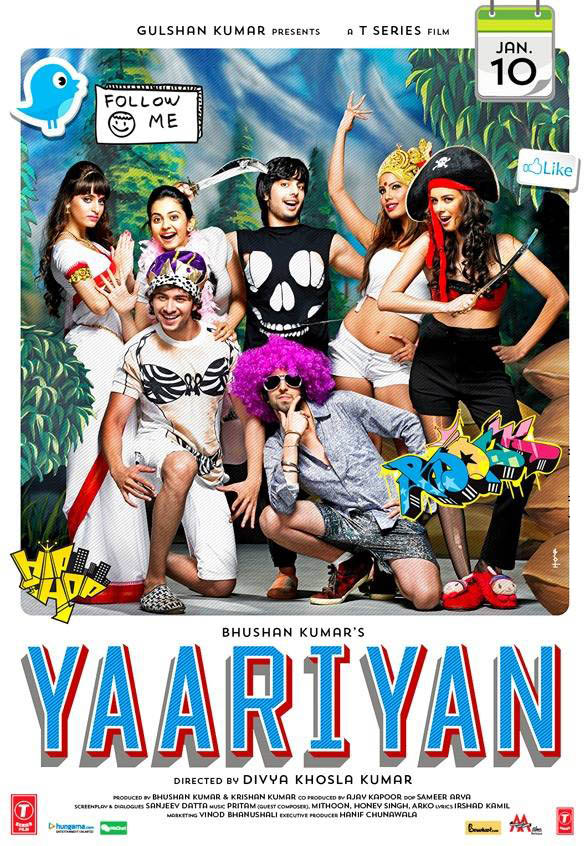 Though it is acting, how do you get yourself into a place so that you can play the romantic scenes with someone you probably just met?
Making movies is all about imagination! You know the character's story and you know why they are in love. So you just have to believe the character for that moment. One of my co-stars I found so repelling, I just imagined another face on him.
How was it to work with Divya Khosla Kumar?
It was lovely working with her. She knows exactly what she wants and will get it done no matter what.
So speaking the Hindi dialogs, what is that experience like?
You gotta do it if you want to be in Hindi films! So I learned the language.
What do you think audiences will like about Yaariyan?
I think people will love the drama and the fun! Let's see which character they will fall in love with!
What kind of challenges did you face when it came to relocating countries and assimilating in a new environment, people, culture, language?
I've been doing it for the past years as a model. Another country every 3 months. So I am really used to it. I love to discover new cultures and meet new people.
What do you love about India?
The food! I can never get enough of it!
What do you love about Bollywood?
The drama and the music!
What are your hopes for your career?
To do some off beat movies next to mainstream.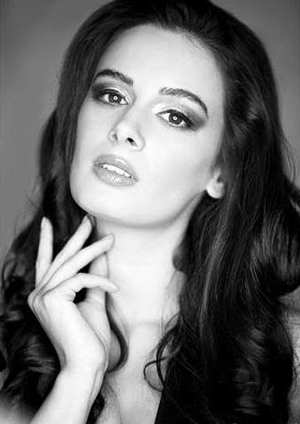 What would you say is the hardest thing about acting?
An immature co-actor who starts giggling about your accent when you're doing an emotional scene.
Stars you would love to work with in the future?
I'd love to work with Salman Khan! He's just so charming!!!
What will we see you in next?
Main Tera Hero! And working with David sir was just amazing!! I already love my character Veronica.
We know that charity work is very important for you, tell us about your experiences.
I think it's important to understand that we are given certain wealth and privileges only to do good with it. It's temporary and can be taken from us any day. So use it wisely while you have it.
Do you have any advice for girls or guys out there who want to become actors or try something new in a new country?
I say go for your dreams! But come prepared!
Currently shooting Bhaiyajii Superhitt with Sunny Deol and opposite Arshad Warsi., we will see Sharma next in David Dhawan's Main Tera Hero that also stars Varun Dhawan, Anupam Kher, Illeana D'Cruz!