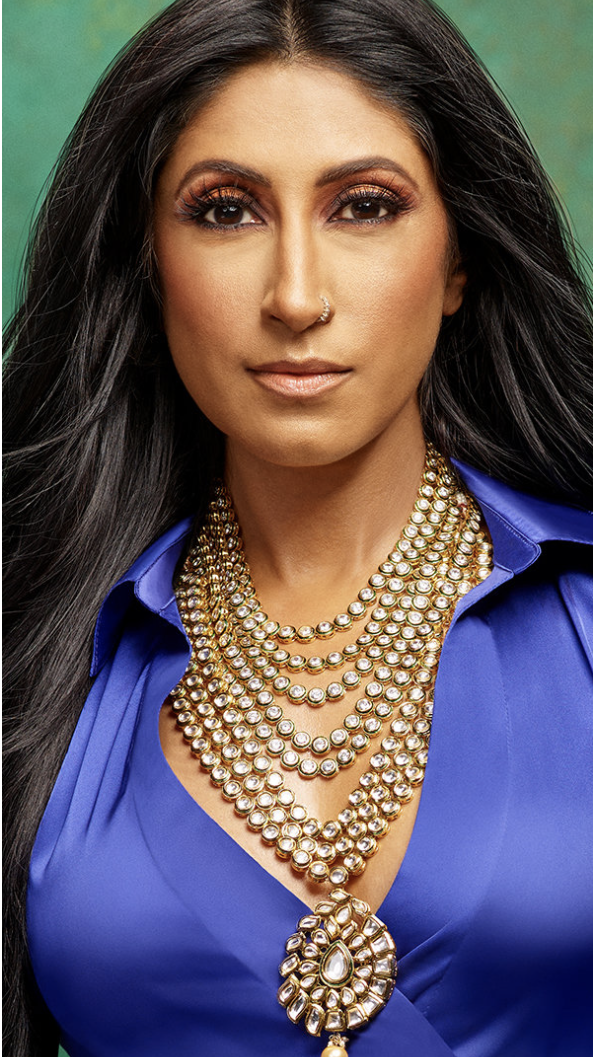 The network Bravo brought something new to their reality show line up in March. Featuring an all-Indian cast, Family Karma, showcases the lives of seven friends and their families. Set in Miami, this addicting new show airs on Sunday night at 9pm EST.
One of the cast members, the fabulous Bali Chainani, is both a friend to the moms aka "the aunties" and their kids, who are in their twenties and thirties. Read on to get Bali's take on the show and her relationships plus more!
How do you feel about being a part of the show?
I've always been a huge Bravo fan so it's like a little out-of-body experience for me. I can't believe I'm now on Bravo. The fact that we're the first full Indian cast on American television just blows my mind. Bravo to Bravo for being able to showcase us now.
You're friends with both the moms and the kids on the show, which group do you enjoy spending time with the most?
Both! I can't say one or the other. I obviously have different things in common and relate differently with both groups. I'm obviously very close to the moms because we're moms and that just binds us. We all understand each other's sense of responsibilities and priorities. That's a really easy friendship and relationship to have. Then I relate to the younger ones differently as well because I have a younger spirit and I'm not at home with a husband and the typical family. I can go out, I can hang out, and I learn so much from them. I pick up on so many things that I realize that I need to be more aware of and to stay relevant in my daughter's [Anushka] life. One side of the world with the older women keeps me grounded and the other side of my world keeps me relevant. 

Can you share a bit of your back-story on how you left India after your divorce?
It was really not that complicated. I was married in India and I lived there for the 10 years. When I left my ex-husband, I came back because it's where my parents and everybody that I grew up with are. We actually didn't get divorced for a couple of years after that just because we wanted to figure out what I wanted to do next once I left. I never went back and I've been here since.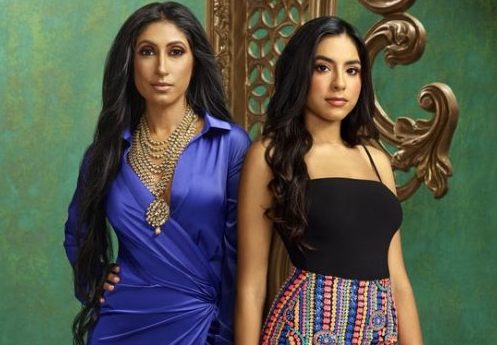 Does your daughter ever visit India?
Yes, Anushka's back in India once or twice a year. She's extremely close to her father. So, the same kind of relationship that she has with me, she has with her dad as well. She's really fantastic. She gets structure and a schedule with me and gets to live like a little queen with her dad. She really does have the best of both worlds. We learn every day, I learn from her and she learns from me. 

What would you want your daughter to learn about Indian culture?
As far as what she takes away from being Indian it's really important that she knows and understands that she has all these opportunities and that the world is her oyster. Not just because she was raised in America, but also because she has a background where we're fiercely committed to our children and in supporting them and their happiness. It's not this orthodox, backward way that most people think it is. We are extremely supportive. I want her to know it's not because we live in a country where everything is so modern, everybody is so unapologetic about everything. It is because you come from a lot of support. I think the generation of Indian kids right now are just associating the movies, the food, the fashion, and all the new world and modern things is given credit to being in America. It also comes a lot from the household that you are raised in.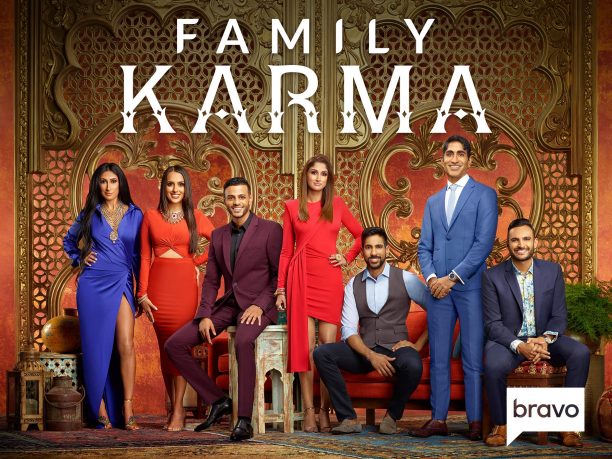 Out of everyone, who would you self-quarantine with from the cast? You can't say your daughter or your boyfriend.

Anisha [Ramakrishna]! I would binge watch Family Karma with her. We love eating, we love drinking, we both speak a shit-ton. We're constantly speaking over each other. We are so similar; sometimes it feels we're the same person. She's a really lovely girl. I love her so much. Don't get it twisted; we would probably end up destroying each other by week one, but who wouldn't at this point, right? 

About Anisha, we've seen a lot of back and forth happening between her and Vishal [Parvani]. What's your opinion on the entire situation, do you feel Anisha and Vishal will ever be as close friends again as they were in the beginning?
Well, you're going to have to stay tuned and watch! I hope so! I think that we have a really strong bond and our parents have laid the foundation and community for us to stay close and stay connected so I'm hopeful that we're able to get past it. We all just have a lot of fun and have a great time together for the most part. 

We know you're dating O'Malley right now, will we see a big, fat Indian wedding in the future on the show?
Well, you know there's always season 2, 3, 4, 5, 6, 7 and many more! All of us on the show are single so I'm sure there will be one if not seven.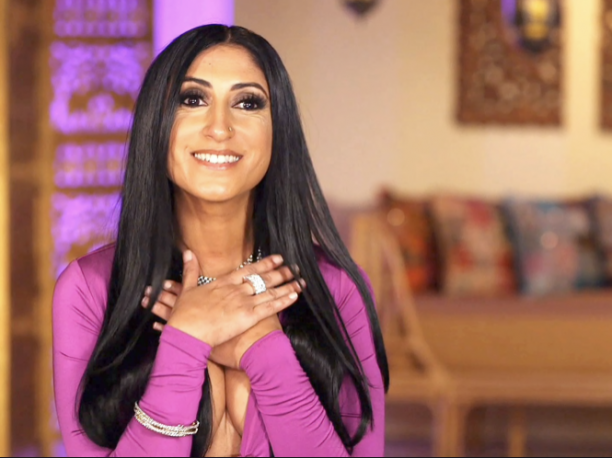 For our BollySpice audience, do you have favorite Bollywood movies, actors, actresses?
I am obsessed with Hindi movies! I'm fluent in Hindi, I read it, I write it, I speak it, I'm obsessed! Like right now I was watching Street Dancer 3D and I had to put it on pause so I could chat with you. I watch about two or three movies a week. My favorite actor and actress, of course, are Deepika [Padukone] and Ranveer [Singh]. How can you not love them? They are so beautiful! They are so talented. I'm obsessed with them. It's hard for me to give you a favorite movie because every time I watch a movie, I'm like 'Oh my God that's my favorite movie! Then something else comes up and I'm like 'that was so funny! That's my favorite movie too'. Right now I love Good Newwz. Anushka and I watched it together because she hadn't seen it. It's on Netflix now. We watched it and she was cackling and giggling. I love anything that has to do with India and Bollywood and I'm obsessed. My friends, Anushka and my boyfriend make fun of me. O'Malley watches Bollywood movies with me too. We actually FaceTime and watch Hindi movies and then when we're together we watch a few. It's really crazy! I got him watching it slowly by giving him something light to watch and then now I'm just like 'Do you want Udta Punjab?' He's like 'is that the movie about that crack head?' I'm like 'Yup! It is!' [Laughs] He loves it and he finds it fun too.
How has the reception been so far personally?
The whole reception has been humbling; there's been so much love and positivity our way. With everything that's been going on in the world right now, with the pandemic, I think we bring light and laughter into people's homes. Even our drama is light and funny. It's just easy – it's not heavy. I think it's exactly what the world and the country needs right now.
Be sure to watch Family Karma on Bravo!
Also check out our interviews with Vishal Parvani and Monica Vaswani
By Bahar Sachdeva with contributions by Stacey Yount