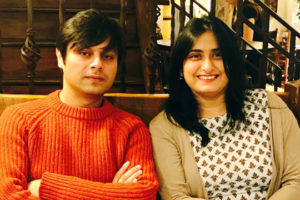 The issue of Childhood Sexual Abuse, particularly in the Scottish Ethnic Minorities, has been raised in a documentary form for the first time. The documentary film 'Hidden in Silence' has been produced and directed by Nauman Qureshi, Director of Dawn Films (UK) and Dr Javita Narang, Researcher from Edinburgh University's Clinical Psychology department. The documentary film released earlier this month was met with raving reviews after its first screenings in Edinburgh and Glasgow. It follows the story of two adult female survivors of Childhood Sexual Abuse (CSA) from the Scottish Ethnic Minorities, who share their experiences and journey of dealing with CSA in Scotland. Key service providers in Scotland have also been interviewed in the film including representatives from Police Scotland, Cabinet Secretary for Social Justice, Convenor of the Scottish Parliament's Cross Party Group on Adult Survivors of CSA, representatives from voluntary organisations working on sexual abuse with ethnic minority communities, psychotherapists, and community youth.

The documentary brings out the socio-cultural barriers to disclosure and reporting sexual abuse; emotional and psychological trauma experienced by the survivors; challenges in accessing culturally sensitive trauma-services in Scotland; complexities associated with the legal proceedings; and the national level services and strategy to address childhood sexual abuse. It highlights the gaps in services and policies as well as provides recommendations for the way forward for better practice and policy to enable survivors to come out in the open and access services.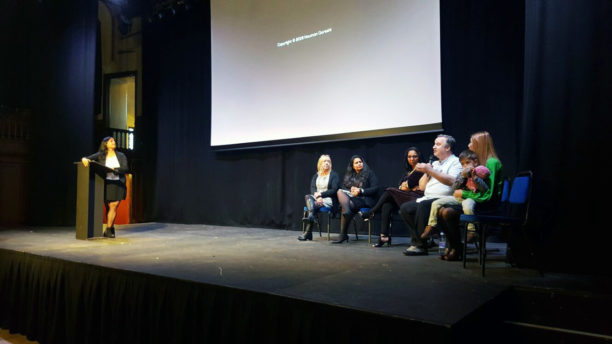 The screenings were attended widely by academics, researchers, students, practitioners and service providers, including representatives from Police Scotland, Scottish Government, BBC, and voluntary organisations such as the NSPCC and British Red Cross amongst others. The film was commended for its sensitive portrayal of the issues as well as the survivors whilst highlighting concerns regarding the barriers to disclosure and service-gaps in Scotland.
At one of the screenings, a number of survivors of child sexual abuse opened up and shared their experiences with the filmmakers and the audience. Similarly, since the social media campaign for the film started, Dawn Films has received numerous messages from survivors from all around the world thanking the filmmakers for bringing such a taboo issue to light, encouraging them to open up to their own families and dealing with the issue.
While the film seems to be meeting its aims of bringing out the voices of the survivors who have literally been hidden in silence, practitioners and service providers present at the screenings shared their concerns about the lack of resources and funding available to meet the needs of the survivors. Besides the socio-cultural barriers, it has been emphasised that the lack of services pose barriers to disclosure for survivors and pushes them in realms of silence. The documentary raises these challenges and concerns sensitively based on lived experiences of the survivors and service providers.
More screenings are being planned by the filmmakers Narang and Qureshi in coming months all over the UK, including a screening at the Scottish Parliament.
The duo's upcoming projects include more films dealing with cultural and social issues, and educating communities all over the world, encouraging development and change. Their aim is to open up communication in families and communities about things they felt embarrassed to talk about. You can follow 'Hidden in Silence' and their future ventures on their Facebook page, and watch a teaser below: