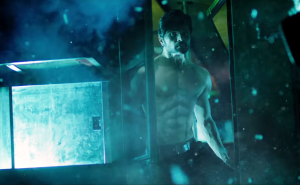 Ever since his film 'The Xpose' in 2014, it can be noted that multi talented Himesh Reshammiya, has developed a love for fitness. In his next flick 'Teraa Surroor', one can clearly see how fit he looks and that he has also achieved six pack abs!
In a recent interview with dna.com, Himesh shared his fitness tips and regime and how he feels it is much better to achieve six pack abs the natural way. Talking about his character in Teraa Surroor, Himesh says "My character Raghu is dark, edgy and intriguing and gets to do action too, so I had to look lean and powerful. But now fitness has become a way of life with me. It is the most important thing in my life after music. I can work 18 hours a day because I am fit now. I worked out for a year-and-a-half at 48 Fitness with my trainer Pankaj. No eating after 8.30 pm, no eating till 7.30 am and no carbs but only protein after 3 pm. No ice creams or chocolates at all, but on Sundays I could cheat a bit. I am a vegetarian but I started eating eggs for the high protein, so I could build my body. The body needs 120 gm of protein every day and though you get vegetable protein, it comes with a lot of fat. The toughest part is not eating after 8.30 pm because once you start eating after that, your body metabolism starts slowing down and you put on weight. I love watching TV every night, so not eating at that time becomes a problem for the first three-four months, but now it's a habit."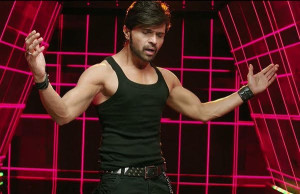 Himesh continues explaining how fitness has become a way of life for him now "Now I am so scared of putting on weight that I am conscious of what I eat. You start looking better than what you used to and then it's difficult to go back to where you were.I put on muscle for Tera Suroor but I didn't lose weight and get into shape in terms of toning. That timing is important and you have to eat every 90 minutes. You can't keep your stomach empty as your metabolism rate as to keep getting lower. I also had lots of green tea and black coffees." He continues "I work out six times a day 45 min per session and not more than 45 min also. I followed a heavy workout which had weight-training five times a week and just once day was for cardio."
Inline imageMany actors are often required to have a six pack as a part of their role in Bollywood. Himesh explains how he achieved this the natural way without taking any steroids "You can get six-pack abs in five-six months and not the 18 months that I took, but then you have to use steroids, which I didn't want to, at this stage. It is possible to get it but it just takes a bit longer. Also without the steroids, you can't get that kind of a beefed-up body, but as I needed a lean look, so I was happy. Of course, it requires a lot of discipline and dedication."
Teraa Surroor releases in cinemas on 11th March.
In association with www.himesh-reshammiya.com