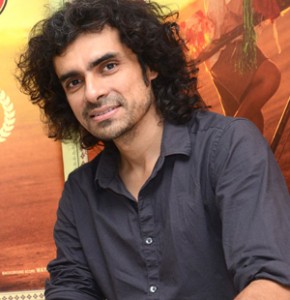 Director Imtiaz Ali is known to appreciate quality cinema and recently got associated with Bauddhayan Mukherji's Bengali film 'Teenkahon'. Releasing 11th September in West Bengal, the film impressed the Bollywood director who decided to be its presenter, to ensure a wider reach.
Confirming the news, Imtiaz Ali said, "It's a fascinating film. I saw Teenkahon at MAMI (Mumbai Film Festival). It's reminiscent of the great films of the '60s from Bengal. I could relate to the characters from the three different stories, even though I am not like any of them. And the film could transport me to the Bengal of three different eras. I spoke to Bauddhayan (Mukherji, director) about it. And two days later, he asked me whether I would like to present it. I said if I can do anything to take the film to more people, it would be great."
Teenkahon has been gaining a lot of attention due to its intriguing story and promising performances. Makers of the film also promoted Teenkahon in a popular mall in Kolkata based on an activation campaign designed by Ogilvy Kolkata. A Palki used in the film was displayed and a few fans were carried around in it, with a few lucky fans getting a chance to meet the actors and watch the film at the upcoming premiere event.
Teenkahon is a film which, as a piece of social document, tries to capture the changing face of morality, the degeneration of values, the increasing pollution of the spoken language and the changing social fabric of Bengal through three stories.