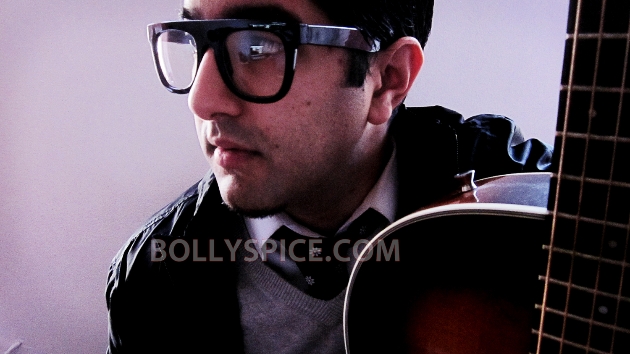 If you haven't heard Brooklyn Shanti's gorgeous track 'Rani Rani', stop reading now, and remedy that straight away. But don't stop there! The Brooklyn based Bengali has been making music for nearly his entire life– just check out www.brooklynshanti.com for a taste of his back catalogue. With a track ('Pyaari Pyaari') in the upcoming family comedy From Sydney With Love, Brooklyn Shanti's brand of beautifully uplifting, heartfelt hip hop is set to reach an even wider audience – which can only be a fantastic thing!
The incredibly upbeat music man was kind enough to take the time to tell us about what's in a name, his hip-hop philosophy, where to find new tunes and what it's like making music for films.
You've been making music your whole life, right? Was there a specific point you decided to channel your abilities into hip-hop/fusion or was that always your thing?
I've been chanting mantras since the age of three, so I guess that's considered to be my whole life right?!! I was introduced to freestyling at the age of eight, after five solid years of flipping some ill and complicated sanskrit lines. Coming up with stuff in English was child's play. Literally. Music has just been in my soul.
How would you describe your music? You seem to move in so many different directions that labelling it "world" or "hip hop" or "fusion" seems too simplistic!
I call it Shanti music. It comes from a place of genuine love energy and when you make art, which blossoms from that space, you aren't bound by any rule sets…you just create freely. That's why Bollywood's leanings suit me – because all of the classic music directors from R.D. and S.D. Burman to Bappi Lahiri and even Satyajit Ray, couldn't afford to not express themselves using all of the possible colors of music's spectrum. They didn't discriminate based upon genres, they just needed things to be excellent and relevant – and added that special "masala". I always attempt to achieve a certain quality with my work. It's never meant to appease the moment. It is meant to complement the human experience and can be played throughout the course of a lifetime. That's my definition of creating a classic. I think in India that is what is called an evergreen hit, right?
You've recorded under various different names in your long career in the industry. Who is "Brooklyn Shanti"? How does the name reflect the music or vice versa?
I've taken a page out of my guru, Afrika Bambaataa's book. He is the Amen Ra and Godfather of hip-hop culture, but he is also the creator of Electro Funk, is credited with beginning electronica, and much more. He too creates to create. Bambaataa is defined as "affectionate leader" in Zulu. He has dubbed me the Indian Bambaataa. Shanti is my vibration. It is the vibration of tranquility. It is the vibration of love. Brooklyn is not only the borough of New York I am from, but in Dutch it is defined as "broken land" or "land broken by a body of water". The earth was once Pangea, and now we are one land, one people, broken by bodies of water. My vibration is meant to bring shanti to the broken land.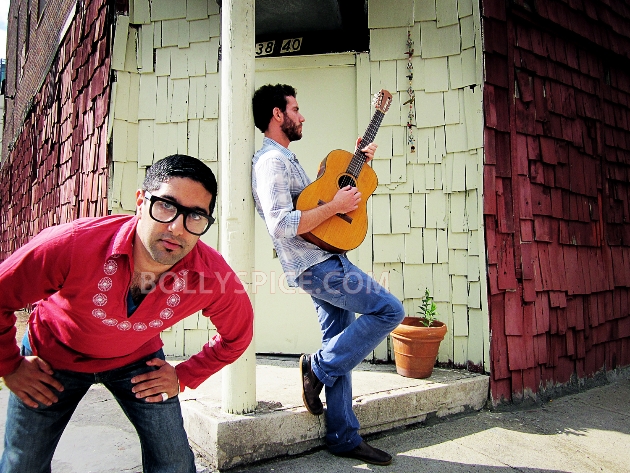 I had the great pleasure of discovering your music through 'Pyaari Pyaari', your contribution to the From Sydney With Love soundtrack. Since 'Pyaari Pyaari' is a slightly Bollywood-ised version of the sublime 'Rani Rani', what I want to know is how is making music for Bollywood different to making it for yourself? What can you tell us about that particular project?
'Rani Rani' is a dancehall reggae song in Bangla .which was inspired by North African chants. It is very specific in its aesthetic leanings, and I never thought it to be poppy – it exists in its very own original space. What we were going for was more a Bangla/Hindi duet with 'Pyaari Pyaari' and what you can derive as a listener is that there was something very special going on with 'Rani Rani'. The song came to me as a vision at a time in my life when I had summoned all of the love energy of the universe to come visit me. It was and is my personal mantra – it is a spiritual chant of empowerment. It is raw, visceral, and sweet at the same time. It is imperfect, it's not autotuned in the computer. This song was chased by many directors immediately. It has a life of its own. Thornato (my collaborator on this song) and I chose to work with Prateek Chakravorty and Pramod Films because of the tradition of the banner, its relationship to the music and music directors historically, and Prateek's vision. He understands the spiritual component of 'Rani Rani'and it touched him so deeply that all he wanted to do, as a fellow artist, was to enable the energy which created it to spread further via a larger medium. From Sydney With Love is a "fam-com", or family comedy. It is an innocent story about love which people of all ages and walks of life can enjoy. I felt the innocence of 'Rani Rani' and the vision of Prateek's story matched. So essentially, making 'Pyaari Pyaari' was for ourselves as well, we simply added Prateek and Sohail Sen to our brotherhood and moved forward.
Are you excited by the possibilities offered by film as a platform to launch your music to a wider audience, or does that not come into it for you?
I'm tremendously excited. That being said, I've never looked to make music as work-for-hire which is what a lot of film work results in being. Music is far too deep an expression of my soul to begin placing it in the space of complete commerce and therefore compromise. People love me because I adventure far and wide and pay attention to no rules and ignore the fact that I belong to any ethnic group in particular in terms of how deep I dive into other cultures and their music. I have formed a very strong and solid relationship with Pramod Films, and there are a number of my friends such as Karsh Kale, the Midival Pundits, and more who have introduced me to other opportunities as we have been finishing my next album.
How do you feel about the state of the Bollywood music industry in general at the moment?
I'm supremely optimistic about it…now that I'm here 😉
Any further plans to collaborate on filmi projects? People you'd like to work with? You've worked with so many "big" names, is there anyone you ache to work with?
I've got a few tricks up my sleeve as far as filmi stuff is concerned. As far as people I'm aching to work with, here's the top of my wish list: Bob Marley, Marvin Gaye, Kishore Kumar, R.D. Burman, Satyajit Ray, Fela Kuti…it goes on.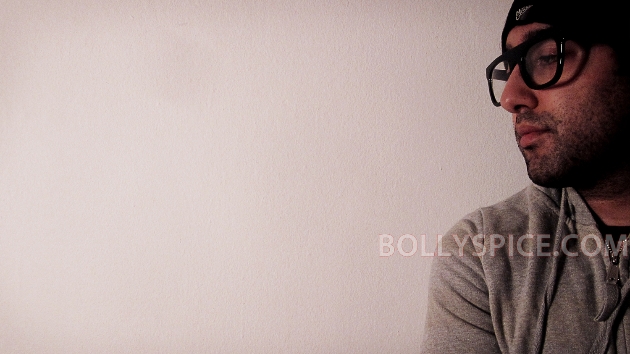 What do you like to listen to? What would you recommend to relative newbies?
I rabidly listen to anything and everything. I spend my days and nights curating talent and creating platforms for new and established artists, in addition to running my own career. Later this year, I will release albums from a number of different artists from around the world. Just keep logging onto www.brooklynshanti.com, there's a wealth of music and videos posted.
A lot of contemporary Western hip hop is often criticised for being violent, misogynistic, negative. Your music seems abundantly positive and feel good. Is it you, your outlook, the industry?
I am Indian, and positive by nature. Hip-hop, by nature, is positive. My music carries the vibration that attracted Bambaataa to me in the first place. Thought leaders must remain optimistic and help enable a shift of consciousness via art when required. What we need to do right now is raise the Earth's love vibration. It's easy to say that the job of changing the world to make it better is someone else's job. We won't have a world left if we keep thinking that way. Art is an expression and result of being human. Corporations have the bottom line agenda to make revenue, at any cost. Humans are not corporations. Too many young artists have been led astray. It's time we focus on making uplifting, spiritually centered art once more…we are in the hip-hop generation, so that is our medium.
What's next for Brooklyn Shanti?
I'm touring the world this year in order to spread the love vibration wide and far. I've got a one-man show where I live remix/DJ and emcee along with other surprises, which I've put together over the last year. I will touch South America, Thailand, Africa, the whole of Europe, all of the States…then return to India. I'm on a few TV specials here in India coming up and am playing the big festivals as well. I'm launching a few new artists such as songstress Sierra Carrère (Tape Deck Prophets), a hip-hop artist named A-Live, and a few other surprises from folks you know quite well here in India via my label, Someplace Called Brooklyn. Some acting offers have come in as well, so I guess we'll see! I'm excited about what is to come.