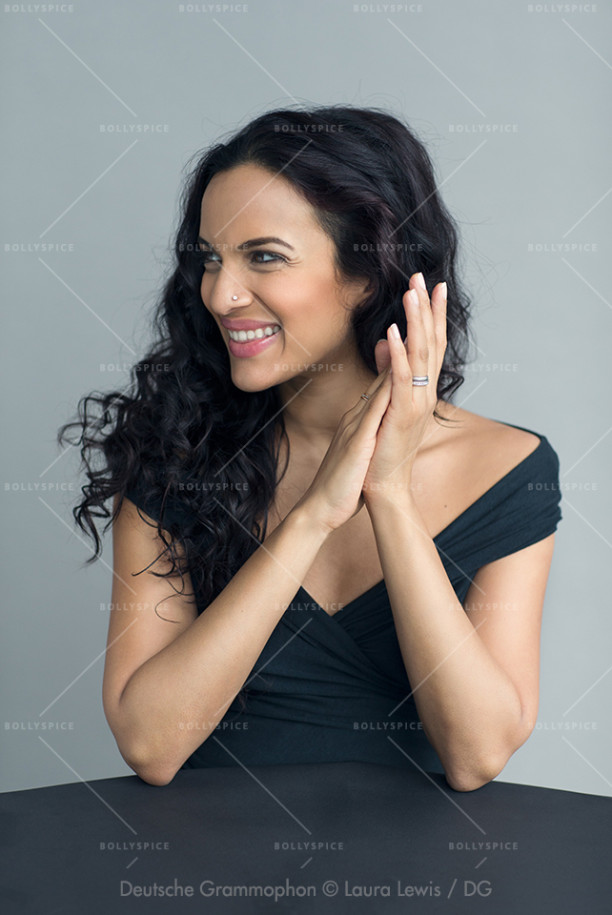 Anoushka Shankar, was introduced to music at the tender age of seven, by her father and guru, the distinguished sitarist, Pandit Ravi Shankar. She first learnt to play the sitar and subsequently other musical instruments, the tanpura and piano along with mastering vocals.
In the year 2003, Anoushka, was nominated for a Grammy award for the first time for her third album, Live at Carnegie Hall, in the World Music category.
A powerhouse of talent, Shankar, is the youngest-ever and first woman nominee in this category.
The sitarist and composer will be seen at the 58th Grammy Awards that will be held in Los Angeles, early next year. The thirty-four-year-old has been nominated in the Best World Music Album category for her solo album 'Home'.
Anoushka speaks heartwarmingly about her love for family, music, humanity and life.
You are the daughter of the legendary musician, Bharat Ratna Pandit Ravi Shankarji and renowned tanpura player Smt. Sukanya Rajanji. Having inherited such a glorious musical heritage, at what age did you start learning the sitar from your father? What drew you the most to the instrument? 
The sitar is an incredibly versatile instrument and can often surprise listeners who only think of it as being spiritual or relaxing. I definitely remember my first sitar lesson at around the age of seven. It was a key point, but I wasn't very keen at that point. If I wasn't a musician I would have possibly been a writer, a lawyer, or a yoga teacher. It is great for people to play it in ways and contexts that can open up its possibilities and share it with new listeners. I do play on the piano at times.
How do you define your music? 
My music is, I suppose, somewhat like me: eclectic, soulful, feminine, and celebratory. I've been lucky to receive training in Indian classical music from my father and that in combination with my unusual upbringing and musical tastes make my music quite diverse but with strong roots.
As a child, how did you feel watching your parents, riyaz (English: music practice) at home? Did you accompany them to public performances as well? How was the entire experience? Please share with us. 
My parents were very unusual. They were pro-women and independence and they wanted me to have my own career. And because of my lineage, every door was opened for me. Coming from somewhere else, I'm sure it would have been harder. My childhood was by turns stable, happy, stressful, nomadic, exciting and bewitching. I have great memories of travelling with my parents and seeing music and dance around the world, watching my father perform, attending dance lessons in Chennai with my mother and going to school in London and California.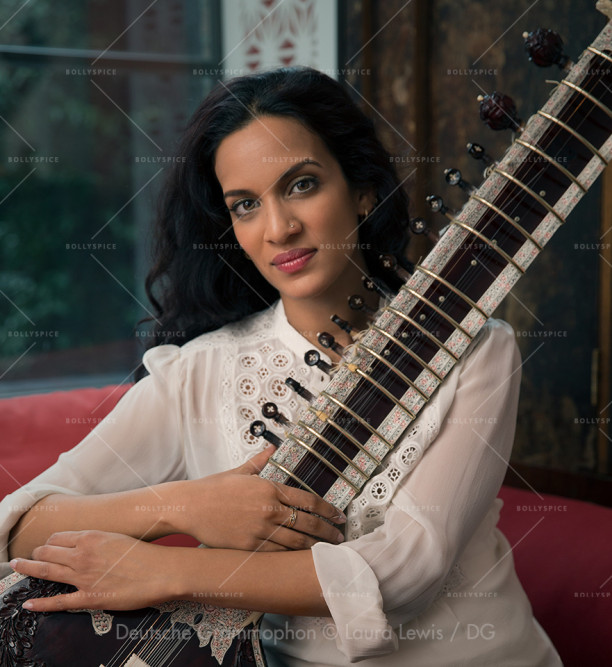 When and where did you first perform on stage? How were your father and your mother's reactions? Do you remember their words of adulation for you? 
One thing my parents were really smart about when I was growing up was avoiding letting me feel too much pressure as it's difficult enough to be disciplined enough to commit to learn the sitar or any skill set properly and with the right frame of mind. Also, my father was never harsher on me to prove a point to other students that he's not favouring me either because that's not who he is as a person. For him, the commitment is yours for you to take responsibility of. Without that personal commitment, there's no real understanding of the art form.
Panditji has given sitar performances across the globe and you are carrying his legacy forward. When did you get the opportunity to perform live with him? Which has been your most fond and memorable concert of all with the sitar maestro? 
All students go through the process of being on stage, because being on stage is part of learning. The stage is effectively a music room with a public, where you're learning from your guru. In a way, being on stage with my father was only a much scarier version of being in a lesson with him in our house. It's part of the process. You're also groomed in performance, you get used to being on stage, and you gain confidence. It kind of lights a fire under your pants, too, because you have to learn in a pressured situation. In that context, it's a really beautiful thing. You watch students being groomed onstage more for their potential than for their delivery. It's normal to have disciples onstage, but they're not normally paid a lot of attention, and that was something none of us within my family anticipated. We didn't imagine that people would want to put me in newspapers or interview me at age 13, 14 or 15. It wasn't internally planned that I was going to have a career from that age. It wasn't normal in India to have someone become really famous before they're a full-fledged adult solo performer.
A couple of your previous albums too were nominated at the Grammys. How important do you feel these awards are for an artiste? Do you have any expectations when you work on an album? 
Having five Grammy nominations is certainly a feather in a cap, in a career-sense, as people tend to take note of things like that and it adds prestige. But I don't think it means anything in a fundamental, artistic sense. Awards and nominations are so subjective. Just as a small example: there are multiple categories for mainstream music to be nominated for a Grammy, but only one or maximum a few in which Western classical or world music can be nominated. This means a pop singer can come away with more Grammy awards in one night, than say a classical legend could over a whole career. Does this mean the pop singer is a better artist? These things can't be measured.
Tell us about your Anoushka Shankar Home – India Tour 2015. Which are the other upcoming tours of yours across different nations that your fans can look forward to?
After my father passed away, I had played several tribute concerts for him in various cities, and naturally these were classical in nature. I felt very moved playing classical music after a long time, and in a way it reignited my love for it, and I felt a deep connection with my father through playing and I wanted to capture this on record. Raga Jogeshwari is one I played with my father a lot, and was created by him, so it felt a perfect choice with which to pay homage to him on Home. I was also seven months pregnant, and so I felt deeply connected to life, feeling Mo kick in my belly whilst I was playing to my father's memory. It was a special experience, to say the least. It's certainly a lot easier to promote a non-classical album than a classical one. I've put my own money into making this record, unlike my non-classical records where there is a budget available from my record label. This is because they themselves know they won't be able to sell a classical record like an experimental one. It's a real shame that they know how differently media will treat the two genres. However, I have received a deep level of satisfaction and joy from making a classical album after many years, and though the audience is smaller, the feedback I've received from people who've been waiting to hear my classical playing on record has been humbling and beautiful.
Apart from its musical finesse, what does Home mean to you personally? 
As someone growing up across three continents, I always felt as if I had many homes, but no home. In the last few years I have managed to make a feeling of home with my family and I feel more rooted and settled than I did before. However, perhaps because of my peripatetic childhood, home has always been an internal, spiritual concept, as someone comfortable in themselves can learn to be comfortable anywhere.
What are some of the fond memories and lessons from your father, Pandit Ravi Shankarji?
Love is a huge influence. Love and the joy and the pain that come with that. I have a lighter touch with my music now. Music is my passion, it's my fun – but what's really important are the people I build a family with. That comes first.
What are the most important, in fact, indispensable musical elements for you while composing music?
The confidence to be free and take risks is key. When I'm too worried about getting it right, or feel too fearful that it won't be good enough, then I kill the creative process before it even starts. Trying to stay in tune with the music and trusting the process, allows the music to unfold the way it's meant to.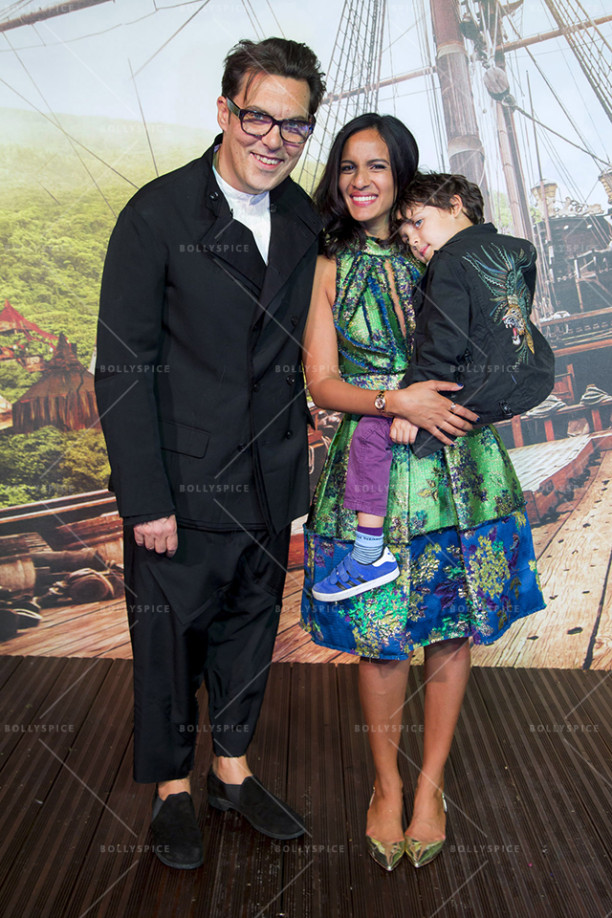 How encouraging and supportive is your husband, renowned English Film Director, Mr. Joe Wright of your craft? Do the two of you discuss about his movies and your music when time permits, as both of you belong to the entertainment world? 
Our art forms are a big part of who we each are, and therefore are a big part of our shared life. We support each other very much by being involved and giving feedback right from the inception stages through to completion of each project.  Joe has always been very engaged with my music. On my recently-completed album, coming out next year, he's actually worked as my co-producer!
You are blessed with babies Zubin Shankar Wright and Mohan Shankar Wright. How has motherhood changed you?
It's making me more patient! It's changed my priorities, the choices I make and the way I manage my time. It's brought more laughter and love into my life.
Other than music, are there any other pursuits that you and your family follow at home which you could share with our readers? 
We play lots of pretend games with our older son Zubin. We are often role-playing as different people even while doing the most ordinary tasks together.  Joe and I love to read and watch movies, and travel and see the world as much as possible.
Are you currently working on a new album? Give us some details.
I'm currently feeling very grateful and proud to have finished making another album, my second one this year after Home. This album, titled Land of Gold is about borders and migration. My husband Joe has come on board as producer, and I'm very excited to have worked with M.I.A. Vanessa Redgrave has also read a poem for the album. Land of Gold means everyone is searching their land of gold that means a place for safety and security for children. It won't be based on classical music. It is very focused on the refugee crisis. That is something which has been influencing me a lot. It's important to remember that what happened in Paris and Syria.
What are your words of advice to children, young girls and women who look up to you as their idol and dream of becoming a sitarist or music composer someday?
I believe honesty and integrity are paramount to making music of value. Everyone has something unique to offer the world, and as an artist if you can tap into that internal core when you make 'my music', then you are bringing something of value into the world.
What are your thoughts on Western classical music and fusion? 
I don't like the Indian and western comparisons, but the one thing I do like to take note of is that in the West, there is a space created for every genre so it's allowed to exist on its own. Opera has opera houses, classical music has symphony halls, electronic music has clubs, rock music has stadiums. Everyone has got their space and there is sponsorship, donorship, support, radio channels for each genre. There is a setup for each thing and people can go for what they want.
Is music and its education important? 
To an extent, yes. Music is the fabric of our society, and music can shape abilities and character. Musical education can greatly contribute to a person's intellectual development. Artistic education develops the whole being and makes one emotionally developed, with empathy towards other cultures. I was definitely soaking up a lot of music before I experienced any formalized learning. As mentioned earlier, I definitely remember my first sitar lesson at around the age of seven. It was a key point, but I wasn't very keen at that point.
When would India be ready to fully support the classical arts? 
I think our music in its purest form is something what we always talk about here as being under threat. I see that less for myself because I don't come here that often, but I see my peers who say that they have to do collaborations and crossover fusion, and some kind of spin for it to sell. That's such a shame because there is a huge audience for our music abroad. I tour around the world, the classical shows would totally sell out. There is a huge audience for what we have to offer. It's a shame that it is not translating in the country of its origin. We have a narrow stream of media and it's really prominent and therefore it seems like Indian music is under threat, because it is not very visible. There is only one genre that's really visible. But if you go to any classical festivals in any of the cities, it is amazing, it is beautiful. There are thousands of people listening all night.
This is your younger son, Mohan's first trip to India. Do you think a place leaves any impressions at such a young age? Do you remember your first visit? Or your initial days in the country?
It's been a long gap of two years since I last performed in India, because I was heavily pregnant with Mo last winter and therefore didn't come to visit. Playing in India is always a special experience. We will be taking a holiday together over New Year's and I look forward to showing Zubin many things about our country and culture, as at nearly five years old he is now old enough to create memories and understand so much more.
Team BollySpice wishes Anoushka Shankar the very best!