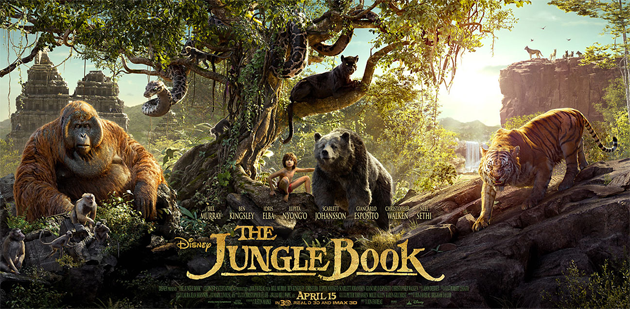 Disney's The Jungle Book has become the #1 film of the year in the UK, stealing the nation's hearts in the process. The film, which critics have described as a cinematic experience not to be missed, has now climbed above this year's previous biggest release Deadpool as well as classics such as Gravity, The Life of Pi and 2014's smash hit Paddington. It is also acclaimed director Jon Favreau's biggest ever release surpassing his previous hits Iron Man 1 & 2, and Elf.
Globally, The Jungle Book has taken a roaring $800m and is already the 4th biggest movie of the year, with key territories still to open. In India the film is now the biggest Hollywood film of all time and the third-highest grossing Disney release ever in China.
Directed by Jon Favreau (Iron Man), based on Rudyard Kipling's timeless stories and inspired by Disney's classic animated film, The Jungle Book is an all-new live-action epic adventure about Mowgli (newcomer Neel Sethi), a man-cub who's been raised by a family of wolves. The all-star voice cast includes Oscar®-winners Ben Kingsley (Learning to Drive, The Walk), Lupita Nyong'o (12 Years A Slave, Star Wars: The Force Awakens) and Christopher Walken (The Deer Hunter), as well as Bill Murray (Lost in Translation), Idris Elba (Star Trek Beyond), Scarlett Johansson (Avengers: Age of Ultron) and Giancarlo Esposito (Breaking Bad).