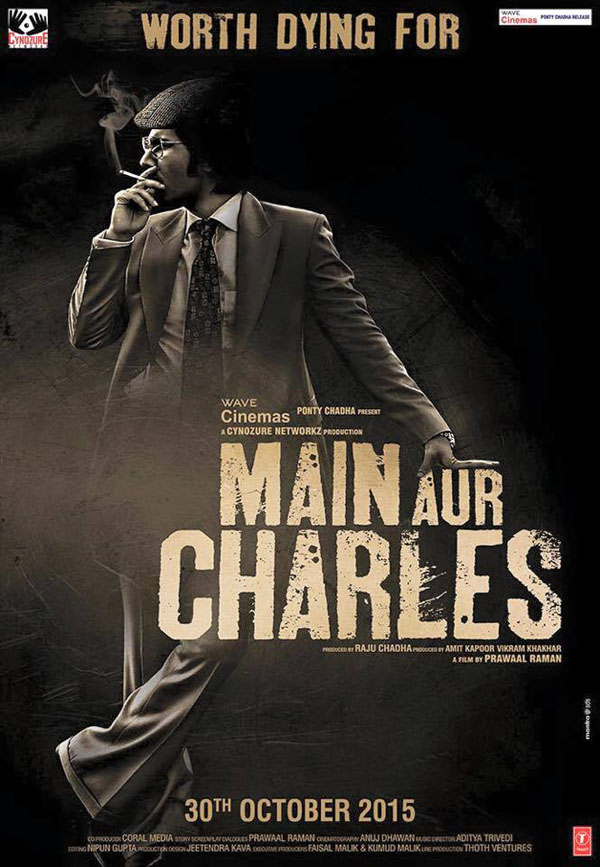 At one point in this jigsaw puzzle that often leaves us….well, puzzled, Randeep Hooda playing Charles Sobhraj turns us to comment, 'The escape should be so spectacular that a movie should be made about it.'
Well, surprise surprise. That's what the talented director Prawaal Raman has done.
Raman attempts to piece together the seductive life of Charles Sobhraj. It's an uphill task. And one that required reams of rigorous research, an actor who could define and own Sobhraj's seductive charms and a certain detachment from Sobhraj's scheming intellect to ensure we don't get sucked into his deceptions.
This detachment is achieved in the plot by making the Delhi cop Amod Kanth who nabbed Sobhraj, the hero of the show. Not that Sobhraj plays the villain. But yes, his cool quotient, conveyed by Randeep Hooda in rationed doses, is ruthlessly challenged and thwarted by Adil Hussain's upfront and unfettered contempt for all attempts by books, movies and news channels to glorify a criminal like Sobhraj.
Make no mistake Charles is magnetic. Prawal's docu-drama takes us through his amorous, glamorous, clamorous adventures with a potent mix of warmth humour and irony. The material moves back and forth in time (editor Nipun Gupta shows no mercy on the legend of the linear) mining out images conveying Sobhraj's enormous seductive powers without the narrative toppling over in awe.
Like I said, Adil Hussain's cop-hero proves a great leveler. My favourite sequence is the dinner where Amod Kanth's wife (Tisca Arora, as fine as ever in even a small part) questions Amod's colleague Madhukar (a very finely drawn portrait by Nandu Madhav) on Sobhraj's exploits.
Annoyed and disgusted Amod cuts short the conversation.
A little later he apologizes to his wife for snapping. But Mrs Kanth knows her husband's righteous ways. Smiling, almost smirking, she retorts, "You can't manage one woman. How does Sobhraj manage so many?"
The sequence gives just the right flavor of casual conversational psycho-babble to a life that is so morally muddled, we wonder how Sobhraj lives with his own conscience. We also wonder what demons drove director Prawaal Raman to make a film on such a complicated screwed-up life.
Having taken on the daunting task Raman does a commendable job condensing the criminal mind's actions into a spiral of dizzying deeds. Raman frames Sobhraj as a poseur and pretender who somehow manages to make himself profoundly attractive to women.
For those who go for that sort of a thing, Main Aur Charles is carpeted with beautiful women …Mandana Karimi, Heeral Mei, Lucky Morani and of course Richa Chadha who plays Monica Bedi, here named Mira, as a daft love-struck woman stuck on a bookish analysis of crime.
Prawaal's cinema always tries to open up the psychological ramifications of the protagonist's purported action. Here, he gets able assistance from Randeep Hooda who miraculous manages to hold on to Sobhraj's French accent without slipping up. Wish the same could be said about Sobhraj's charms, which, we are told, are infinite.
Randeep, or for that matter any other actor, just can't keep up.
There is so much here that's pleasurably authentic and yet given that twist of tadka that makes the story vigorously attractive.
Charles Sobhraj gets an unexpectedly arresting lease of life in this gutsy lucid and robust bio-pic. Director Prawaal Raman sweeps us into Sobhraj's exploits. Once in, there's no way out.
Suffer the seduction.