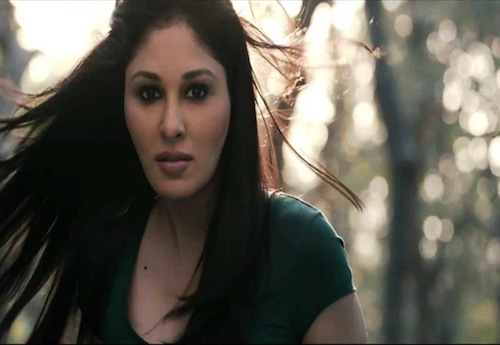 Pooja Chopra won the title of Miss India in 2009. The beauty went on to compete in the Miss World competition but had to withdraw because she broke her foot when she was running down a flight of stairs. After a couple of special appearances and a film in the South to get her feet wet, she has now set her sights on Bollywood. Pooja is making her big Bollywood debut as a lead actress with Commando opposite action hottie Vidyut Jamwal. BollysSpice reporter Charla Manohar caught up with her and talked about working on Commando and so much more.
"I am very nervous, obviously" Pooja says with a smile.
About Pooja Chopra
I have grown up in Kolkata and done my school from Pune and my mom singlehandedly raised me and my sister. I had never thought about acting. When I was younger I always wanted to be an officer. In college, I wanted to be Miss India. Unfortunately I couldn't participate in the Miss World competition because of my broken foot. I got disqualified.
After I won Miss India, my mom wanted to see me as an actress, so I wanted to give this a shot. So after my recovery I did a South Film and made up my mind that I really like doing this. After that I took acting classes, dance classes and started doing auditions.


About Commando
Commando happened through auditions, screen tests and meetings. Commando is basically a story about a fight between a girl and the villain. And then the hero jumps in to help and protect her. But the girl I play is not a weak girl, she is not a damsel in distress. He sees her fighting and he decides to help her.
Simrit is very happy, emotional, sensitive, naughty, fun and girly, but at the same time very strong, bold and capable of handling her own business. She doesn't run away from things, but faces the problems. She takes the villain head on.
She is a girl of today, she is a real girl. I could completely identify with her. And of course, she is very romantic.
Preparing for big debut
Like I said, since I related to her a lot. The makers said a few things, we will tell you on the set, but otherwise you are a lot like the character, so keep it natural. Act like you do normally.
About working with Vidyut Jamwal, Dilip Ghosh and Vipul Shah
Working with Vidyut was great. It was very comfortable working with him. I knew from before, he is a friend. We have walked the ramp together. Nothing much changed. He is a quiet guy and keeps mostly to himself except when he is doing action. Haha!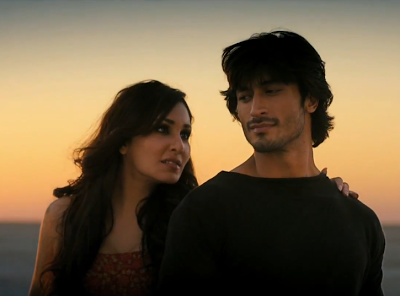 Working with Dilip Ghosh was really nice. It's his first film as well. He was extremely encouraging. At times he would tell me this body language is exactly like Simrit's. So very encouraging.
Vipul Shah was the captain of our ship.. In a way it was everyone's first film. Vipul was like a mentor, he has the maximum experience. So he was a great support for all of us.
About dangerous stunts and overcoming her fears
Vidyut underwent training for his stunts because he is playing a commando, while I didn't. I have raw action, because this girl is from the city so she is not a trained fighter. There was no real training; otherwise the moves would be calculated. A lot of times she just takes action. It had to be like I did it the first time.
I am not a very adventurous person. Like I would never bungee jump or skydive. It's not fun for me, it's fear. In Commando, I had to jump of a 45-foot bridge into the water. It scared the daylights out of me. And I couldn't swim. I did get over that fear. When you are up there you don't need to think, because once you start thinking then you will not move at all. You need to just do it.
You know, there were actually bets on the set that I would not jump. They lost! Haha!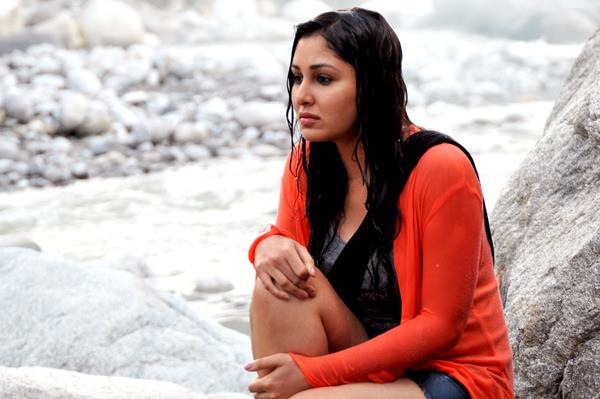 I also had to overcome my fear to use my foot, because of the fracture I had earlier and it never completely healed. Since 80% of the film is shot in the jungle,with me running around with an ankle that is still not completely healed, it was scary. I have fallen so many times. Everytime I got hurt I would not let me back down. I would never do that. I didn't let me get down again.
I think I have discovered a lot of things which I didn't know I could do: conquer my fear of heights, not letting my leg hold me back and even acting: I discovered I am a natural spontaneous actor rather than a planned method actor.
The Soundtrack of Commando
All the songs are doing so fab well. There are 4 songs in the film. I love 'Saawan bairi'. Superb! I love the whole soundtrack. The music is fantastic.
Bollywood
Bollywood has a certain image, but I had no real image of the industry. When I became Miss India I got to know Bollywood better and the film industry has always been very welcoming, warm and extremely nice.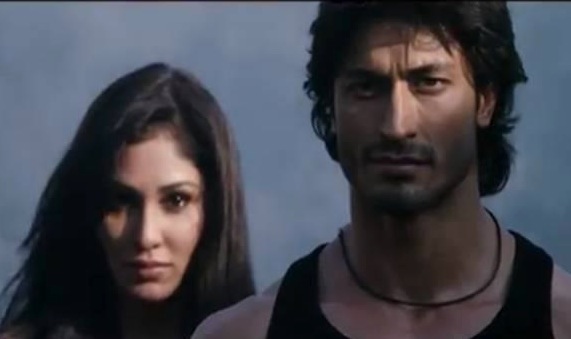 Advice to young girls
I would not be the best person to give advice on acting, because I just started out, but I can give advice on entering Miss India. You need to have a believe and a confidence in yourself. Be fearless in voicing your opinion. You need to be a persona who speaks her mind. You need to be strong, confident and stand up to voice your opinion. Believe in what you feel. And of course there is hard work besides the basic height and measurements.
Future Ambitions
I don't plan ahead. I have only short term ambitions. For now, I want Commando to do well. I want to be accepted, liked and appreciated by the industry, by the audience by everybody.
Pooja Chopra has signed another film with the same production house, but cannot disclose anything yet. After Commando releases, her next project will be announced. When asked if she also like many newcomers these days, has been signed on for a three film deal, she quips: "That's confidential, I can't talk about that".
Commando is in theaters today!