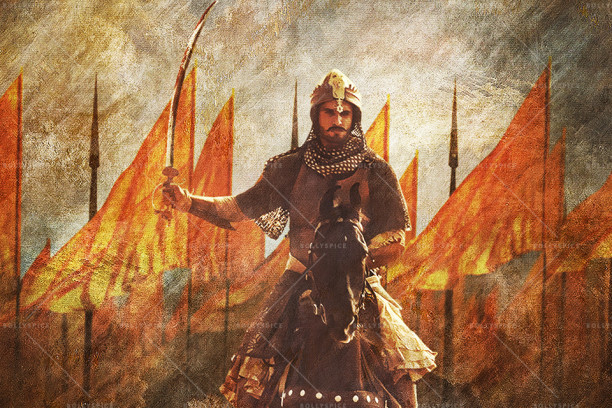 Shooting for Sanjay Leela Bhansali's Bajirao Mastani, with its epic action sequences, sword fighting and training for combat brought out the enthusiastic action hero in Ranveer Singh. Unfortunately while shooting for a difficult sequence in the highly anticipated film, in May, Ranveer suffered a difficult injury to his shoulder when he had a hard fall from horseback. This injury, required surgery and forced him to rest up for nearly 2 months! As you probably noticed, while promoting 'Dil Dhadhakne Do', the hot young actor was spotted wearing cool slings.
Well, now we have very good news for his fans – Ranveer has made a near complete recovery very quickly from this major injury and now is back to great physical shape!
The actor, though working on some of dramatic and intense scenes in the interim, also could not wait to get back to the physically intensive and exciting action scenes so Ranveer really focused on healing and physiotherapy extensively.
In his own words, Ranveer fills us on his tough physiotherapy schedule. He said, "I have been treated like an athlete would be treated. It's 3 hours of physiotherapy each day, 1 hour in the morning followed by 1 hour in the middle of shoot and 1 hour post wrap.The physiotherapy program assigned to me is the same as one assigns to a professional athlete and the recovery has been five times faster than that of a normal person."
Ranveer has been shooting emotionally intense scenes for Bajirao Mastani sometimes 12-18 hours a day so he has not been at rest, but now it is time to get back on the horse (if you will forgive the pun). At the end of this week he will turn his attention on physically demanding action sequences. Giving his all, Ranveer has once again gone the extra mile for the iconic part of Maratha royal Peshwa Bajirao.
We can't wait to see Ranveer in all the avatars of Peshwa Bajirao, when Bajirao Mastani hits theaters later this year!