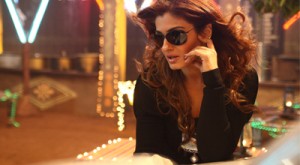 If you go on Twitter and read some of the tweets about the upcoming film Bbuddah Hoga Tera Baap, one of the things fans are most excited about besides Amitabh Bachchan is seeing Raveena Tandon on the silver screen again. The actress made her debut in 1991, and through the next 15 years, she gave outstanding performances in films like Bade Miyan Chote Miyan, Daman and Aks. She was last seen on screen in 2006, but has continued producing films. Known not only for her acting but also for her outstanding dance numbers, she is coming back with a bang in Bbuddah… with her hit song 'Chandigarh Ki Star'. However, it is not just that number that is exciting, there is also her character's relationship with Bachchan in the film. But more on that later. I got the fabulous chance to chat with Raveena about working on Bbuddha, and she told us about how she becomes a babbling girl around Bachchan Saab, what it is like to work with him again, and much more!
What made you choose to do the role in Bbuddah…?
Honestly, you know Stacey, I had initially said no to this film because I had signed a couple of films. Those are full-fledged roles and this was just a friendly guest appearance kind of thing. However, those are still to come and I was actually waiting for those films to release first. I was a little unsure whether I should do Bbuddah… or no, but Puri, the director, is very good friends with David Dhawan, who also happens to be a very good friend of mine. I'm sure you know David and also Ram Gopal Verma. So when I was taking this time to think, Ramu called me and David called me and they said, 'listen only you can do this role because whenever we think of this character it's only you who comes to the forefront'. They were actually helping Puri out during the casting. Then they were like 'it's Bachchan Saab again all the way with you' and the minute they said that I thought that was the icing on the cake and so I said ok! I'll do it. This was a cute comedy and the relationship is very cute between these two characters and I just said okay, fine let's do it!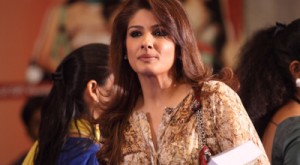 Can you tell us about you character?
In the film, I'm playing a character who is much, much younger than Bachchan Saab, and who has always had this childhood crush on Bachchan Saab. You know, I kind of get all woozy when I see him and kind of giggly-headed. That's the basic character of this girl called Kammo. Her name is Kamini, but she calls herself Kammo and she thinks that the whole of Punjab is eating out of her hand, and that all the boys of Punjab are absolutely in love with her. That's the delusional world she lives in. But it's kind of cute, the whole character. She's little over the top. She's a little loud. That's what she's all about.
Talk to us about working with Mr. Bachchan.
I think I'm the only one of my generation who has done four films with him and in all different kinds of roles. In Bade Miyan Chote Miyan I played his younger sister, in Agnivarsha he was playing God and I was playing a mere mortal. He was playing the Lord Indra. It was a mythological film. In Aks, I was actually paired with Manoj Bajpayee, but I had these confrontation scenes with him [Bachchan] and he interrogates me. It was an intense kind of film actually. Working with him is totally a pleasure. It's honestly always a learning experience. I'm so much in awe of him, because I mean he's someone I've seen since I was a child. He's been my dad's colleague; my dad has directed three films, which had Bachchan Saab in them. I've seen him since I was a kid, since I was two years old, so I've grown up watching him and watching him work. When I have to do these really serious scenes with him I'm honestly shaking in my pants. You know, honestly, in reality, he has this effect on me, which leaves me all rambling and babbling when I'm talking to him and most of the time I put my foot into my mouth. This was a comedy and I'm supposed to be my babbling, rambling self in front of him so it was quite easy. But in Aks, it was tough because it was a very intense serious film, you know, and I had dialogues looking straight into his eyes, and had to be really cool and very straight giving him the lines. So that, I think, was tougher than doing these shots.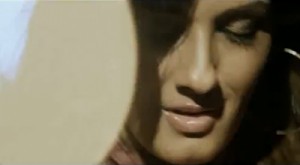 Of course you have your outstanding dance number 'Chandigarh Ki Star' that just released…
I've been very lucky with music throughout my career. At every point I've had a film, which has had hit music and that's been fabulous. Then what's better than to have a racy, peppy track like 'Chandigarh Ki Star' again. I thoroughly enjoyed myself because you know now I've actually had evolved into doing more serious kind of cinema, more realistic kind of films where this kind of commercial dance song is not there anymore. So, it was good for a change to put on my dancing shoes again.
What do you think audiences are going to love about the film?
It is out and out Bachchan Saab's film. The fact being that the audiences are just waiting to see him in that avatar again where he's always been the angry young man and to hear his dialogues, which are really mantras to generations since then. For him to say those dialogues all over again which people have absolutely written on their hearts, I think they are looking forward to that. I think in his way he is recreating all these years and everything from of all his hit films and I think the audience is really looking forward to that.
How has Hindi cinema changed since the beginning of you career until now?
It's become much, much more professional. You know I started working when I was 15 and a half. We came in absolutely fresh, absolutely raw. We evolved as actors including the way we were looking. We stylized ourselves. You know we evolved as actors. Experience taught us all that. But today's generation comes all ready. They are completely ready to be picked up off the rack. It's so competitive that they don't have that kind of time to wait and say 'Oh my God, I made this mistake. I'm going to evolve and do better in the next.' Now they have to come absolutely ready and all geared up. Everyone is better than the best, so how do you beat that? So, I guess there is no room for mistakes now. You know in their first films they are like what we were in our 10th or 11th films. They come in so prepared. It's fabulous actually. They've set the level so, so, so much higher for anyone who's trying.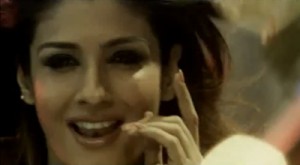 What are you thoughts about connecting with your fans through social networking like Twitter?
Honestly I think it's great. It has its pros and cons as well. You have some mean people who just want to say things to hurt you. For me, if you've got 10 people there and there are two who love you absolutely, genuinely and then there are eight people who want to say nasty things about you, those two who love you like crazy make all those eight useless ones worth it. On the whole, I find this whole Twitter thing quite amazing because it's like a direct connect to your fans. For example, when the song was released I got all sorts of reactions and most of them were fantastic reactions. Actually all of them up till now have been fantastic reactions. So, the direct reactions and appreciation that you get, the direct connect to your fans: they can reach out to you and you can reach out to them and you know what's going on. You know, otherwise the song would have released and I wouldn't have gotten to know the reactions unless I would read it in the media somewhere. Plus it's amazing because sometimes the media make you out to be what you aren't and some of the stories that get sensationalized and go out are sometimes not the truth. You can pick up the damn phone or you laptop and pour your heart out and actually put the truth up front. Let everyone know, hello this is what it was. You don't always see the other side of the coin. It's also great, because if your fans reach out to you they come to know ultimately you are human.
What other projects will we see you in?
I'm doing a film called Alert. It has Sanjay Dutt in it, me and Anupam Kher. It's a psychological thriller. For now that's it. When that gets over then I'll see, I'll find another film. I just want to go bit by bit because my kids take up a lot of my time and I hate being away from home for very long.
It was wonderful to talk with Raveena and I can't wait to see her in the film! We are sure you can't wait either! Bbuddah Hoga Terra Baap, starring Amitabh Bachchan, Raveena Tandon, Hema Malini, Sonu Sood, Charmee and Sonal Chauhan hits theaters on July 1st. Be sure and check out our exclusive with Mr. Bachchan here and stay tuned for an interview with Sonu Sood!