New year, new movies, new trends, new expectations. 2015 saw us cry, laugh, dance and snooze like any other but we tried new things, we pushed our boundaries and we set new goals. 2016 in B-town is set to explode on the silver screen with bigger and hopefully better entertainment. So without further ado, Bollyspice brings you the most anticipated films of 2016.
1.) Saala Khadoos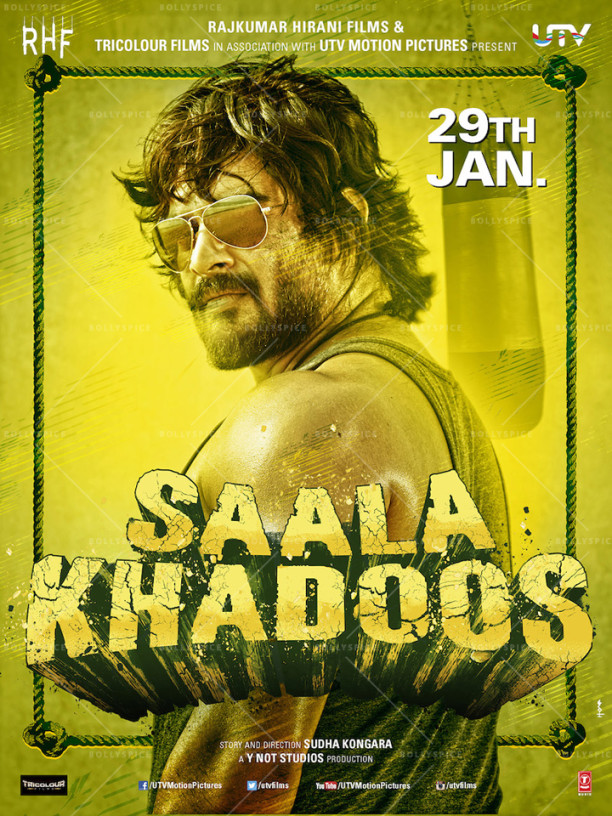 Anyone on social media that follows Madhavan would be witness to the actor and his transformation. The actor has posted many pictures of his life but none received quite the surprise response as pictures of him as he was preparing for this film. Someone regarded as capable but not quite a mainstream actor, Madhavan films have always met with intrigue when he is the protagonist. Saala Khadoos brings out the angry young man that Madhavan has rarely shown in Hindi cinema. After back-to-back wins with Tanu Weds Manu, the actors new avatar is one to look out for just for 'Maddy'.
2.) Fitoor

Touted to be Bollywood's version of Great Expectations, the all-star cast includes Aditya Roy Kapur, Tabu and Katrina Kaif. These 3 names alone will make you turn up your ears but there is more with Aditi Rao Hydari, Lara Dutta, Suchitra Pillai and even Ajay Devgan for a cameo. Abhishek Kapoor has proven has proven his mettle with Rock On! and Kai Po Che, with Rock On 2 on the floorboards at the moment. Only time will tell if he will succeed in his adaptation of the classic.
3.) Neerja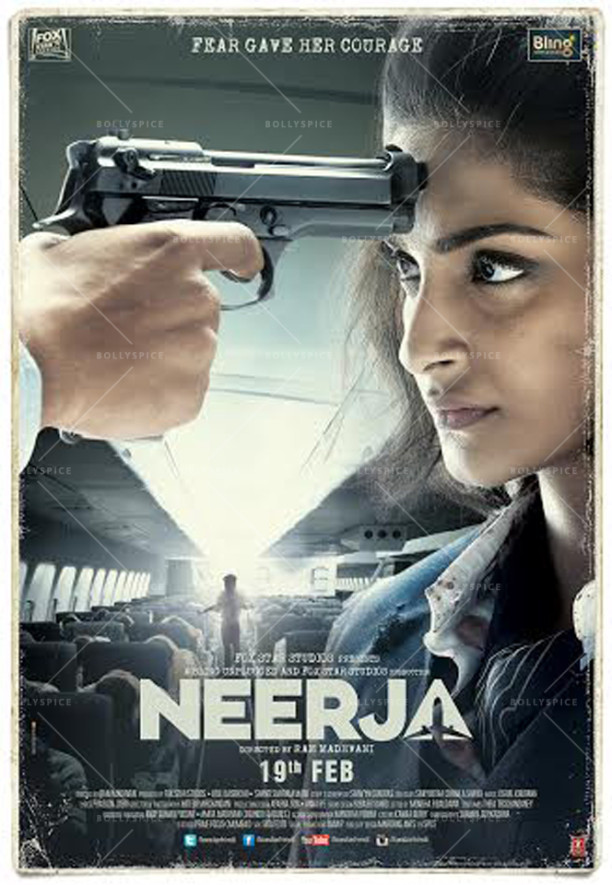 As biopics becomes a favourite topic for celluloid, Neerja brings a female protagonist on-screen in an era where women empowerment is a much talked about topic of conversation. Played by Sonam Kapoor the film tells the tale of a flight attendant for Pan Am who was murdered in her attempt to save passengers from hijackers. The film will also see one half of the Vishal-Shekhar duo, Shekhar Ravjiani, making his cinematic debut. After a major hiatus of 14 years, critically acclaimed commercial advertisement director and filmmaker Ram Madhvani returns to the megaphone for this biopic and we are already expecting success with the trailer.
4.) Ki and Ka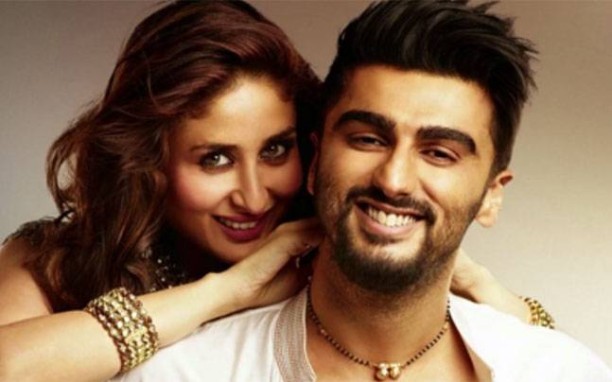 R. Balki needs no introduction. The man has successfully renewed our obsession with Amitabh Bachchan in his last 3 films. This time however we have a fresh couple Kareena Kapoor Khan and Arjun Kapoor in what seems to be a socio-role reversal love story. Between the interesting choice of cast, a poster with Kareena tying the mangal-sutra on Arjun and the tagline, the film is to be testimony to modern day couples and their gender battle.
5.) Fan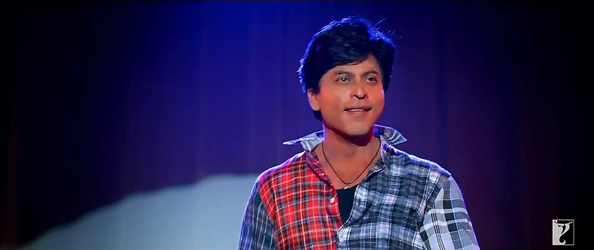 A Shah Rukh Khan fan knows how big it is to see their idol on screen more than once a year in a full-fledged role. 2016 will see Shah Rukh Khan literally play that fan. With a little help from Academy Award Winning makeup artist Greg Cannom, Maneesh Sharma has shifted gears into the thriller genre and has given us something no one expected. Under the banner of Yash Raj Films, the film already earned brownie points when the poster of the title was released without Shah Rukh in it. The teaser tipped the scales further, with Shah Rukh's trademark pose. This one is for the SRK fans.
6.) Jagga Jasoos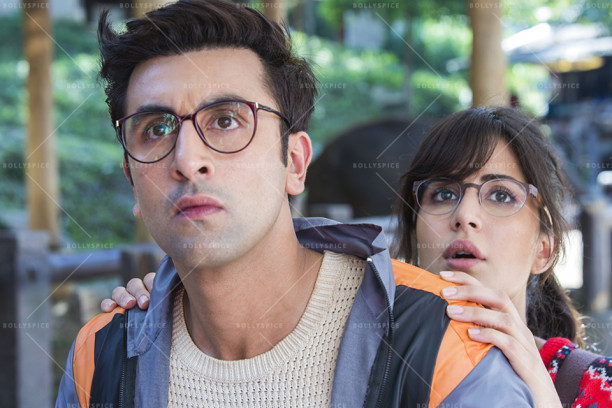 Like anybody would, when Ranbir Kapoor was ready to release his own production he went in house. He brought on Anurag Basu as his director following on from the success of Barfi! and his at-the-time girlfriend in Katrina Kaif as his leading lady to create a comedy-drama detective movie. While he has never exactly done films in this genre, there is plenty in his previous characters to show us he is very capable of taking the role on. Rumors of 25 songs in the film being the only interaction between the couple and an undefined role by Govinda ensure that this one will be a must watch for this year.
7.) Raees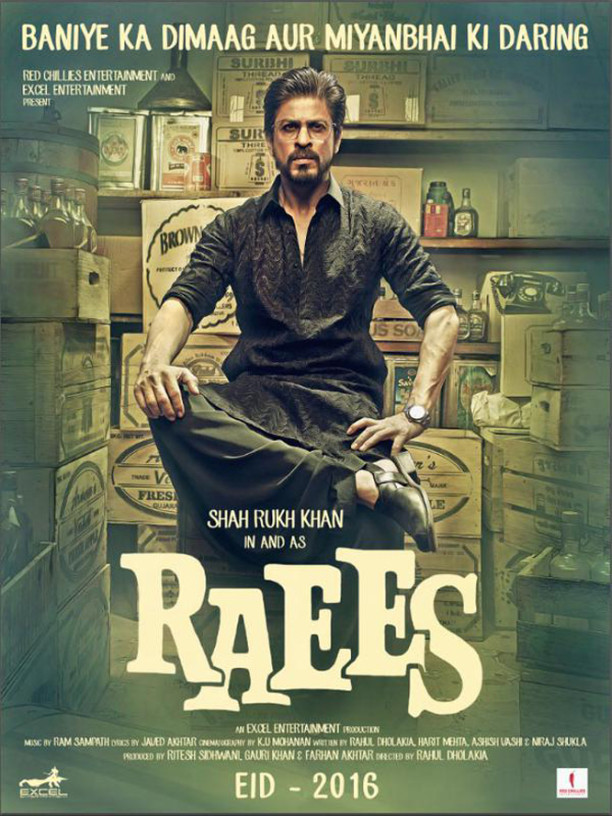 One of two blockbusters to explode onto cinema screens for EID 2016, Shah Rukh returns to bring us Raees. Where in Fan his character is obsessed with SRK the man, in Raees he is obsessed by the words of his ammi jaan about the importance of work. There is a belief that every person should do a job that they are skilled in and for Raees (the character) this work makes him leap into Gujarat's bootleg ring. In the past we have seen Shah Rukh be the anti-hero with a finesse and urban feel, Raees, in the actor's words, is a very earthy contrast. Rahul Dholakia makes a comeback after his 2009 film Lamhaa. Here's hoping the National Award Winner scores in his hard-hitter film set in 80's Gujarat.
8.) Sultan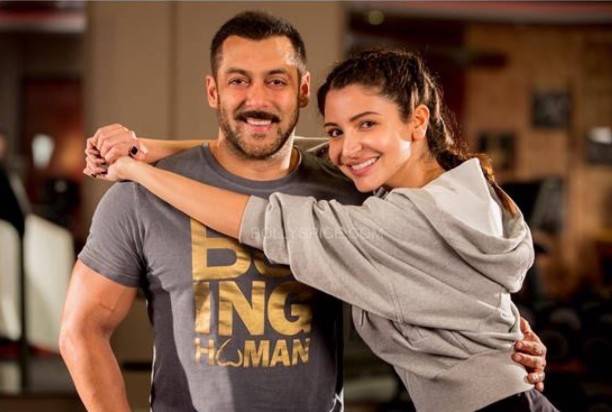 Eid does not feel complete without a Salman Khan release. Year after year he has produced hit films which got raving reviews from both critics and fans alike. This year Yash Raj Films will be trying to make Sultan another instant success. Sultan is based on a Haryana wrestler. There were rumors that Sylvester Stallone would be asked to be Sultan's coach. While this did not happen, Tyron Woodley from the MMA is in the film which will help with both the action and the glamour. Not much is known of the role of leading lady Anushka Sharma but from previous roles, she will certainly not be taking a back seat here. Get ready as the two Khan's go head to head against each other with Raees and Sultan. Let's not forget the last time these two blockbuster stars went up against each other: Don and Jaan-e-maan.
9.) Mohenjo Daro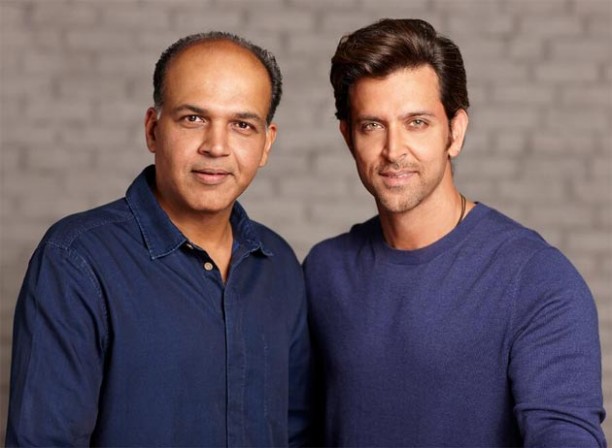 2000 years before European civilisation, a small village was taking baby steps towards its future on the banks of the Indus river. That small village was the starting point for the place now known as India. Mohenjo Daro the film is based on this place and time with Hrithik Roshan, Pooja Hegde, Kabir Bedi and Arunoday Singh in lead roles. This movie has a technical crew to be envious of. Glenn Boswell for stunts, April Ferry for costumes and Karen Goulekas for visual effects whose famed last work was 10,000 BC. Ashutosh Gowariker is dependable for his research and ability to captivate the audience on screen, while a sure-to-be stirring score from AR Rahman, his partner-in-arms, is bound to bring in the crowds.
10.) Ae Dil Hai Muskhil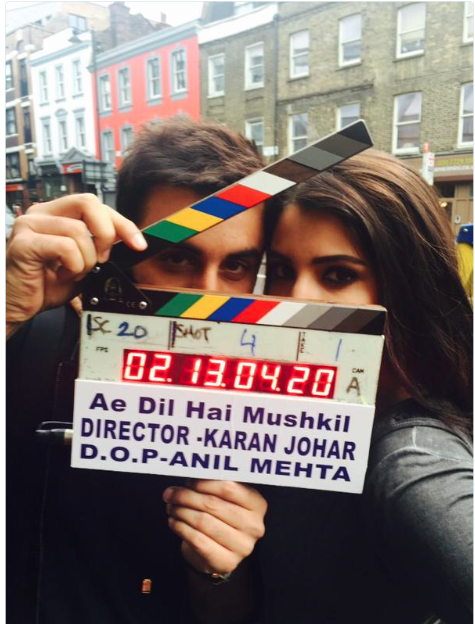 Like Salman is to Eid, Karan Johar is to Diwali. And this year he's celebrating with the success of casting Aishwarya Rai Bachchan, Ranbir Kapoor and Anushka Sharma. In his own words this is not a conventional love story or love triangle. While details about the film itself are sketchy at this stage, Johar himself says that the story came and was on paper in 30 days and that the actors signed on straight away. Karan Johar's trademark cameo appearance has been filled in by Saif Ali Khan this time around but it is to be expected that a few others will be added along the way. This film feels like the classics Kabhi Khushi Kabhi Ghum and Kabhi Alvida Naa Kehna but we are being warned about letting ourselves go too far down that old path. This is to be a new film, with new star performers but with the good old Karan Johar magic still being employed.
11.) Shivaay

As a director Ajay Devgan has finally come out of his hiatus taken since 2008's U Me aur Hum. What better name for a devotee of Shiva to name his film but Shivaay itself. In casting himself in the lead role, Ajay has never been afraid to take on a role that runs into controversy. From the early images and his own tweets, Ajay seems to be going the extra mile for this one, taking on a full action packed depiction of a man obsessed with Shiva. His character sports tattoos of Shiva's famous trident and king cobra and he has already created a sensation by tweeting a photo of him hanging off a cliff in Mussourie while shooting for the movie.
12.) Dangal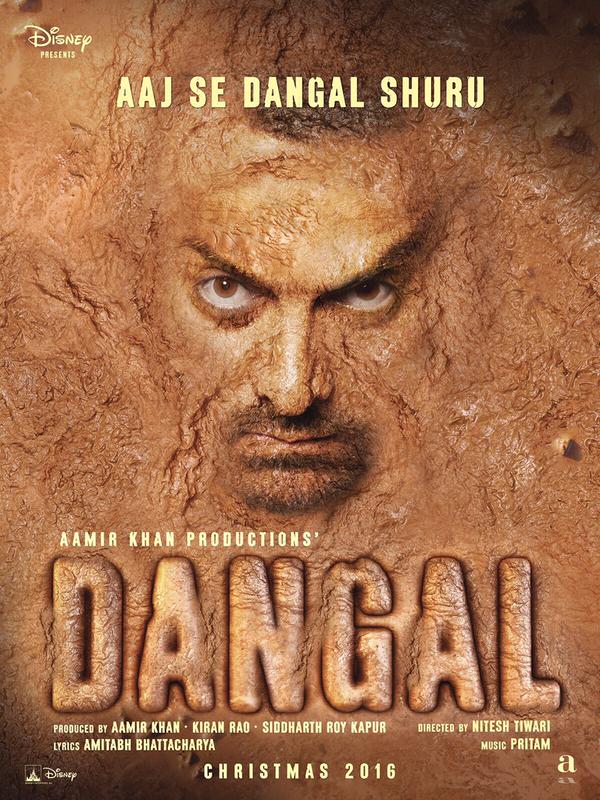 As potentially the last biopic to come out in the year and Aamir Khan's latest film after the memorable PK, Dangal is the story of a father teaching his daughters the techniques of Kusti. We know them as real life champions Babita Kumari and Geeta Phogat. Geeta was the first female wrestler to win Gold at the 2010 Commonwealth games while her sister Babita took the Silver in a different weight class at the same event. Nitesh Tiwari brings us the story following on from interesting films Kill Dil and Bhoothnath Returns and in Dangal he continues Aamir Khan's trademark of having writer/directors in his productions. Pritam has been brought on as a new addition to write the musical score, where Aamir has usually preferred AR Rahman. Add to which Disney World Cinema backs the film in collaboration with Aamir Khan Productions. Set to release on the 23rd of December, this certainly doesn't feel like the traditional Christmas film nor a blueprint Aamir Khan biopic, so watch this space for more details.
So there you have it. The movies that we will all be waiting for as 2016 progresses and Bollywood continues to wield its hold over all of us as moviegoers. We may have missed a few and there may be some changes but rest assured Bollyspice will be there to give you the low down.