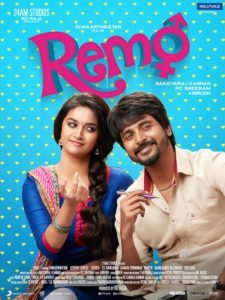 The Kollywood superstar's fan base worries his Sound Designer.
Sivakarthikeyan is clearly the biggest thing in Kollywood currently, every move of his has been etched and revered in the minds of his fans, his fan base is so huge that apparently, even his sound designer Resul Pookutty worries about experimenting too much with his role in their upcoming film REMO.
"Siva is like Ranbir Kapoor and has such an ardent fan base, and every time I get glimpse of them it has me wondering if they will accept the radical change in him in our film REMO," worried Academy Award winning sound designer. For the uninitiated, Siva is all set to give his fans a double whammy with his new film, rumours have it that the charming actor will be playing two diverse characters in the film … brace yourselves – he will be seen charming his regular female fans as a boy-next-door and stupefying all, as a female nurse.
Sources close to the film let it slip that his dual persona will be leaving the audience reeling with surprise, "No one has ever seen him in this avatar, the film has been a challenge for him and he has more than delivered," confirmed our source.
Apparently, Resul wanted to aide this diverse characters with characteristic changes in their voices, but he is wondering if Siva's fans will accept the change "Siva has such a gargantuan fan base, keeping their love for him in mind, we dont want to make some drastic changes in his voice, even when he is playing the female nurse. Down south, Siva is worshipped as a demigod, we cannot upset his fans," expounded Pookutty.
Well, we cannot wait for the film to come out, the rest of the inference, we will make ourselves.
REMO is an romantic-comedy written and directed by Bhagyaraj Kannan, produced by RD Raja and presented by Reliance Entertainment and  is being released with English subtitles in Mumbai, Delhi and Punjab in approx 70 screens on October 7th, 2016