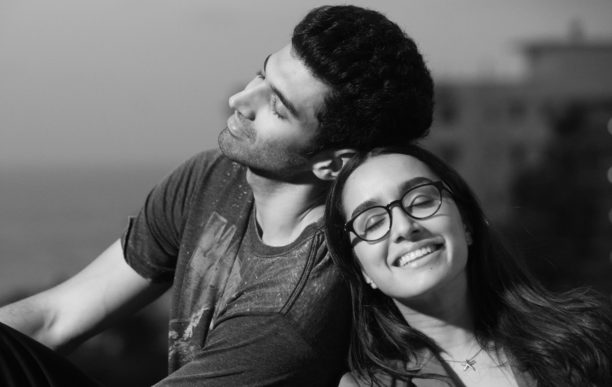 Opening this Friday is OK Jaanu, a Hindi remake of Mani Ratnam's hit film OK Kanmani. Starring in the film is the young exciting jodi of Shraddha Kapoor and Aditya Roy Kapur.
OK Jaanu is a contemporary tale of 21st century urban young romance set in Mumbai. Adi (Aditya Roy Kapur) is a young game designer from Lucknow who dreams of emigrating to the US and living the American dream. He comes to Mumbai to work at a start-up game development firm.
At a chance encounter during his friend's wedding, Adi meets Tara (Shraddha Kapoor), a recent architecture school graduate working with an architecture firm, who dreams of going to Paris to pursue higher education. Cheerful banter soon gives way to a conversation through which both Adi and Tara realise they strongly feel that marriage isn't for them. They are happy to find a kindred soul in each other.
The pair starts spending time together and soon they decide to take their relationship to the next step. They decide to move in together until they go their respective ways to America and Paris. They don't want to get married and steadfastly refuse to do so. Tara's admission to a university in Paris comes through, while Adi's game pitch gets approved. With only ten days left and parting imminent, Adi and Tara are forced to confront some matters of the heart. Living together was always meant to be a stopgap arrangement but an incident involving the elderly couple forces them to relook at their lives and futures.
Check out what Shraddha Kapoor told Stacey when they chatted about OK Jannu!
So when you were first approached for a role in a film that included Shaad Ali as director, AR Rahman for music with Karan John and Mani Ratnam producing, what were your first thoughts?
My thoughts were that this is awesome! It actually all began when I saw the Tamil version OK Kanmani. I fell in love with it immediately. It was such a sweet film. When we walked out of the screening auditorium, Shaad and I were together and I told him I was so excited to be a part of this film. I immediately told him that I am on board. So it all started there and then after that is when he said AR Rahman has agreed to do the music. Everything started to fall into the place. Initially the only two things that were in place were that he was in conversation with Aditya and me at the same time. We both really loved it.
Tell us about your character Tara and who she is to you.
Tara is unapologetically herself; she believes that she does not want to get married. She is okay to be in a live in relationship. She is extremely ambitious and driven. She is an extremely confident girl. She is really good at what she does, she is an intern at this architecture firm in Mumbai and she wants to pursue it in Paris. What I love about her is that she is unapologetically herself.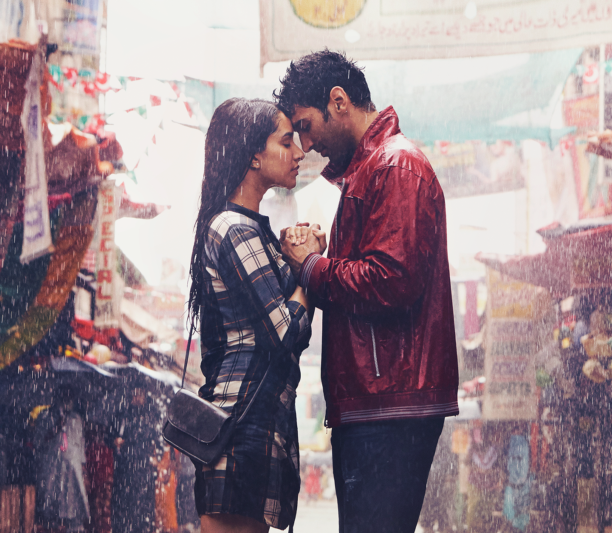 How do you become your characters? What is your process for becoming whoever you play?
Well, I feel like with every film it is different really. With this film, I entirely trusted Shaad's view of Tara, in the sense that he was extremely clear about how he wanted her to be. He wanted her to have this sense of maturity about her. He wanted me to speak in a particular way. Have a certain kind of demeanor, which had this slight trait of being a strong woman. So I tried to enact the scenes keeping those things in mind.
This is your second film with Aditya Roy Kapur, how was it to work with him again?
It was really awesome to work with him again. We had a blast during Aashiqui 2 and we became really good friends through the course of filming it. I think one of the best things about working with him again is that we got to work in a film which had a completely different energy compared to what we had done earlier together. It was really nice that it was completely opposite of what we did together earlier, which was an intense story. This is more in the lighthearted space but of course it does have its emotional moments as well.
When you are playing the emotional moments what do you use and pull on to get into that space? Do you pull on things from your own life or is it in the process of making the film you get there?
It depends you know. Sometimes I am able to immediately connect with what the character is going through if I have experienced something similar in my own life, so I just try to regurgitate that memory. Of course it makes you feel emotional or sad if you think about that memory and then you just try to channel that energy into the scene. But if there is a particular experience that I have not had and I am supposed to be emotionally affected by it then I try to regurgitate a memory that may come closest to that experience or just really try to imagine what it would be like to feel that way.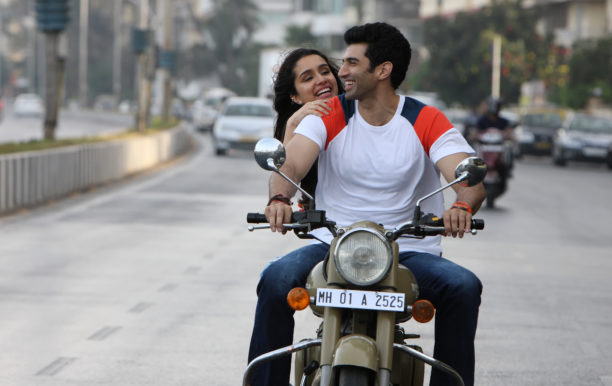 They say this is a film for millennials what does that mean to you?
I feel like it is about this young couple and that is the millennial thing about it. It is about today's generation and the mindset of today's generation. It is about this couple and they are very clear that they want to be in a live-in relationship; they don't want to get married. That is what it means to me.
You also had some scenes with the great Naseeruddin Shah…How was it to work with him because he is so incredible.
He is amazing! Just to act with him and to get the opportunity to act with him was amazing. He is so effortless. He is so spontaneous and so real.
Was there a song you really enjoyed filming?
Actually I really had a lot of fun filming the 'OK Jaanu' title song. Basically it had Aditya and myself and we were on this bike exploring all of Mumbai for that song. I had a great time shooting that song. I actually really love this song and then I love 'Enna Sona'. I don't know which one I like more.
This is the first big release of 2017 are you nervous?
I am. I am always a little nervous and a little excited.
What do you love about acting?
I love that fact that in this one lifetime of mine I am able too live so many characters and experience so many journeys. I love that about being an actor!
You also have some other exciting projects coming up can you tell us about them.
After OK Jaanu, my next release will be Half-Girlfriend, and followed by that will be a film called Haseena.
A message for your fans out there?
I would just like to tell everyone that OK Jaanu is releasing on the 13th of January. I hope that everyone likes it and I hope they are interested in going to watch it. Take your friends and your families and I hope you have a good time watching the film.
Be sure to check out our interview with Aditya Roy Kapur for more OK Jaanu treats!