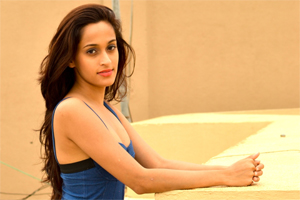 Shweta Pandit has been thrilling audiences with her fabulous vocals since she was first heard at the age of 12 on the Mohabbatein soundtrack. Since then she has given us some great songs to sing along and dance too including 'Thug Le' of Ladies Vs Ricky Bahl as well as 'Madhubala' and 'Do Dhaari Talwaar' from Mere Brother Ki Dulhan. Most recently you have heard her killer voice on the title track 'Yeh Joker' from the upcoming Joker. Now we have a special treat for you because the singer recently released a new song and it is a track full of firsts. Titled 'Kehdo Naa', this is a first for Shweta not only because it is her first solo track but also because she composed the music and wrote the lyrics. Before you hit play to hear the lovely ballad check out what she told us about 'Kehdo Naa'!
How did this track come about?
I was in America for New Years, and wanted to write a song on "love". I wanted to collaborate with fabulous piano player and arranger of my song, Kevin Doucette, for this track (he also features in the video). Another fabulous talent, Anup Sugunan, has directed the music video. He's multi-talented, he also plays the guitar in a rock band.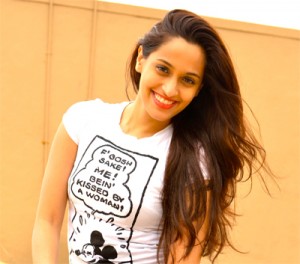 What was the inspiration?
The inspiration was romance always felt. People never express much when they are in love and expect the other person to know it. This song speaks your thoughts and expresses what we "feel". That's what it's about.
What does this track mean to you?
The track is soothing, melodious and peaceful…that's what I made it for, to 'feel' love. It means a lot as it is my first composition and I've written it too! It is also my first international collaboration and I've signed up with a massive international company, "Maker Music", as their first Indian artist. They also handle singer Snoop Dogg and many more popular internet based artists. They are huge in America and I am happy to be working with them.
What are your hopes for the track?
The track is more like a gift to all my fans and well-wishers. They hear me in playback songs and there's so much adulation. I felt like I should make a song for my listeners, where they can hear my voice crystal clear with less music.. hahaha. So I decided on just the piano and a love ballad. This is just a start, there will be many more songs God willing.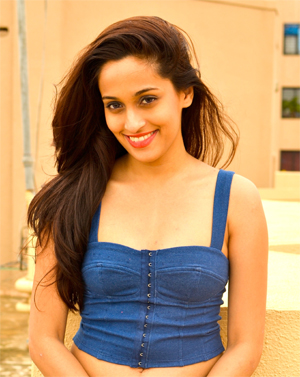 So your first time composing and singing, how do you think it all went?
I think it was challenging, and a very enriching experience. I also felt jittery before posting it, but I just smiled and put it up!! I feel a good song will always make a place for itself in people's hearts. It's a sincere effort. That's all:)
Excited about the great response it has gotten already?
I'm overwhelmed actually!! YouTube comments can be so drastic, likes-dislikes are for all to see. But all I have gotten likes in the first three days. That's my greatest achievement as far as the song goes!!!
People's comments really made me feel elated. I hope people share it more on social platforms like Facebook and Twitter, as this song is made for music lovers and it needs to reach out to them:) That's my only humble request. Enjoy KEHDO NAA.
httpvh://youtu.be/feTgjSjAF_w