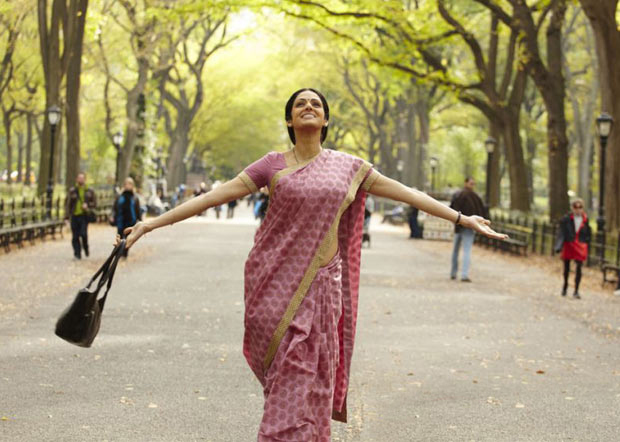 She is still recovering from the rave reviews she has received so far for her spectacular performance in her recent comeback film English Vinglish. Yet actress Sridevi recently stated to the Indian media that she enjoys being in a position where she can now be selective about the films she does and this includes English Vinglish. Speaking to PTI, Sridevi had this to say: "I would continue to work if the script is good. I am glad that I am now in a position to do whatever is comfortable for me. I am glad I am in a position to select scripts." Having taken a hiatus of 15 years from the film industry, Sridevi mentioned that she did not miss it at all: "I was happy being on the other side of the camera, enjoying myself and watching shootings. At the same time I was never away from the industry, I was with my children."
Speaking about English Vinglish, Sridevi said that she was very impressed with its script which was written by the film's director Gauri Shinde: "If I had got this movie five or ten years ago, I would have (still) done it. I felt as a woman, wife, mother I could relate to the character, I liked its simplicity and the subject of the film. I wouldn't have had this (comeback) if this script had not come to me. It all just happened." Based on the critics' verdict of English Vinglish, clearly Sridevi chose the ideal film to make a stormy return to Bollywood!
English Vinglish is now in cinemas worldwide!