Piers Handling, CEO and Director of the Toronto International Film Festival, and Cameron Bailey, Artistic Director of the Toronto International Film Festival, announced the first round of titles premiering in the Galas and Special Presentations programmes of the 40th Toronto International Film Festival. There are some wonderful film-watching opportunities for fans of South Asian film, as a slate of films either produced in, set in, or with a connection to South Asia are included in the announcement. The following is taken from the TIFF press release, with some additional notes.
Galas:
Beeba Boys – Deepa Mehta, Canada – World Premiere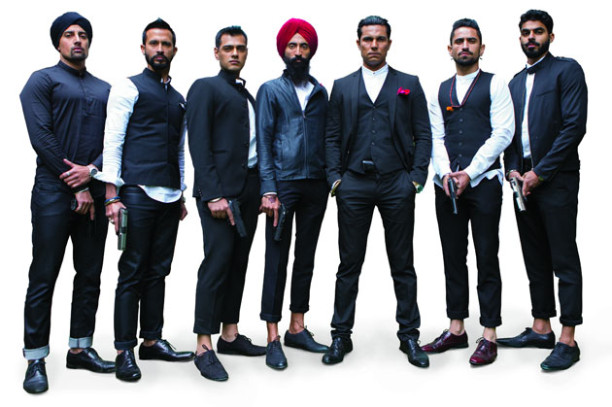 An adrenaline-charged violent Indo-Canadian gang war mixes guns, bhangra beats, bespoke suits, cocaine, and betrayal. Gang boss Jeet Johar and his loyal, young crew are audaciously taking over the Vancouver drug and arms scene from an old-style crime syndicate. Hearts are broken and family bonds shattered when the Beeba Boys (known as the "nice boys") do anything "to be seen and to be feared" — in a white world. The film's cast includes Randeep Hooda (Monsoon Wedding, Once Upon a Time in Mumbai, Highway), Ali Momen, Sarah Allen, Waris Ahluwalia, Bollywood veteran Gulshan Grover, Balinder Johal, Ali Kazmi, Steve Dhillon, Jag Bal, Gabe Grey, Paul Gross.
The Man Who Knew Infinity – Matthew Brown, United Kingdom – World Premiere
A true story of friendship that forever changed mathematics. In 1913, Ramanujan, a self-taught mathematics genius from India, travelled to Trinity College, Cambridge, where he forged a bond with his mentor, the eccentric professor GH Hardy, and fought to show the world the magic of his mind. Starring Dev Patel and Academy Award winner Jeremy Irons.
Special Presentations:
Dheepan – Jacques Audiard, France – North American Premiere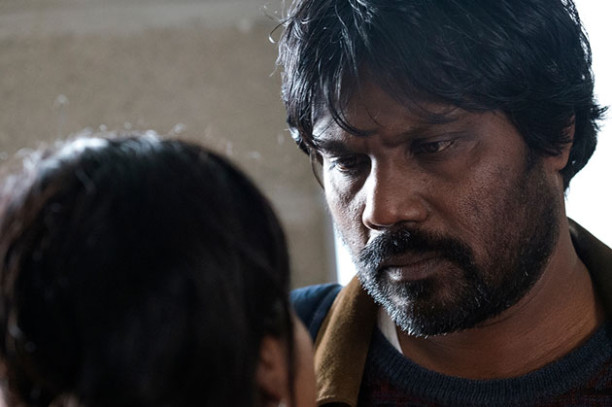 To escape the civil war in Sri Lanka, a former Tamil Tiger soldier, a young woman and a little girl pose as a family. These strangers try to build a life together in a Parisian suburb. Audiard's film was this year's Palme d'Or winner at the Cannes Film Festival.
Guilty (Talvar) – Meghna Gulzar, India – World Premiere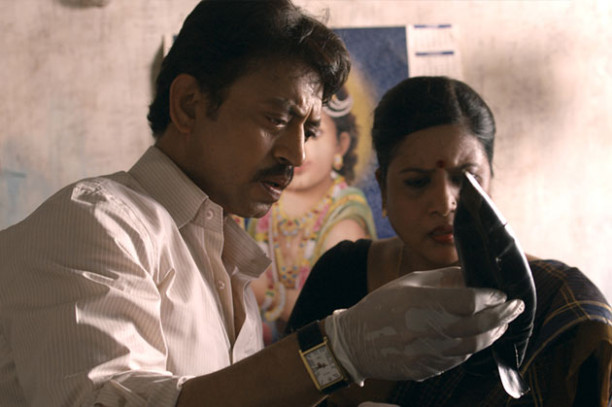 Based on true events that set off a media frenzy all over the world, Guilty follows the 2008 Noida Double Murder Case of an investigation into the deaths of 14-year-old Aarushi Talwar and 45-year-old Hemraj Banjade, a domestic employed by Aarushi's family, in Noida, India. The controversial case lives on in the mind of the public, despite a guilty verdict that sentenced the parents of the murdered girl to life in prison. Starring Irrfan Khan (The Lunchbox, Life of Pi), Konkona Sen Sharma, Neeraj Kabi (Ship of Theseus), Sohum Shah, and Tabu (Haider). Screenplay and music by respected director Vishal Bhardwaj (Haider, Maqbool, Omkara)
Parched – Leena Yadav, India/USA – World Premiere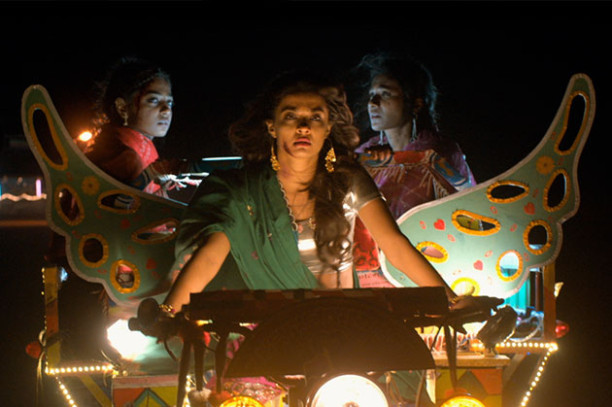 Three ordinary women dare to break free from the century old patriarchal ways of their village in the desert heartland of rural India. Starring Tannishtha Chaterjee (Road, Movie, Dekh Indian Circus, Siddarth), Radhika Apte (I, Am, Badlapur, Ahalya) and Surveen Chawla (Ugly), this unforgettable tale of friendship and triumph is called Parched.
Un plus une – Claude Lelouch, France – World Premiere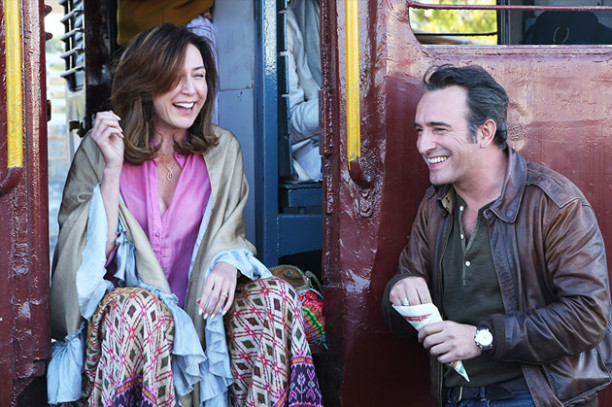 Charming, successful, Antoine (Jean Dujardin) could be the hero of one of those films he composes the music for. When he leaves for a job in India (to compose the music for a Bollywood retelling of Romeo and Juliet), he meets Anna (Elsa Zylberstein), a woman who isn't like him at all, but who attracts him more than anything. Together, they are going to experience an incredible journey.
The 40th annual Toronto International Film Festival runs from September 14th to 20th, 2015. For more information, check out TIFF's website.