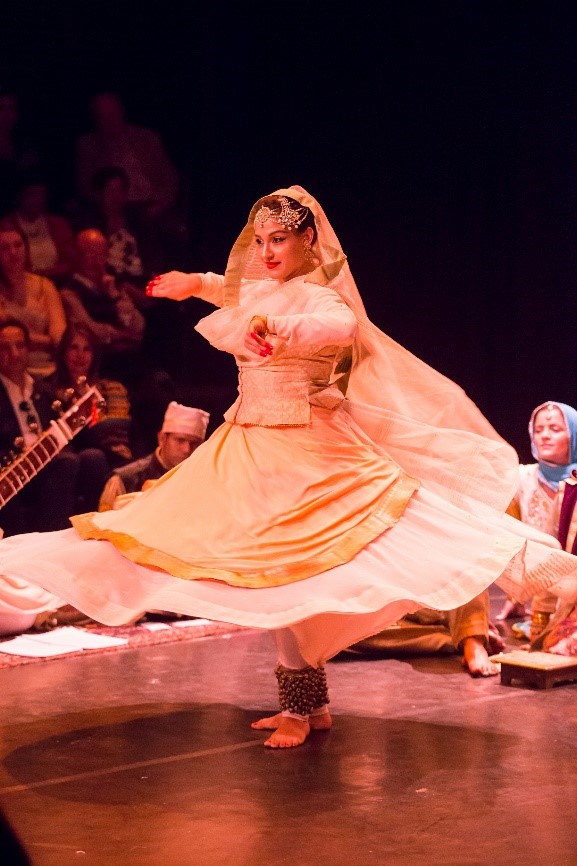 The classic 18th Century legend of Umrao Jaan is much loved and celebrated across South Asia and the world. With many blockbuster hits over the decades featuring famed Bollywood actors in the title role, Umrao's story is treasured for its hauntingly beautiful themes of love, loss and her search for happiness. This year, the most desired courtesan of Mughal India arrives at the Edinburgh Fringe, broadening the festival's cultural base in the form of a beautifully performed lesson in Indian history, music, culture and dance.
Making Umrao's legendary tale accessible to western audiences, The Asian Music Circuit has adapted Mirza Hadi Ruswa's original novel into a stunning stage production. Umrao – The Noble Courtesan offers something unique to Fringe audiences. This new production offers a stripped down, gritty, retelling of the tragedy. Directed by Vasilios Arabos and written by Simon Mundy in collaboration with Arabos, the new production recreates the atmosphere of the grand, yet intimate spaces filled with music, dance and poetry in which the courtesans of the Mughal period performed.
A rich tale, brought to life through commanding performances, lavish costumes, an atmospheric original score composed and directed by Viram Jasani, and mesmerising kathak dance sequences, Umrao – The Noble Courtesan evokes the elegant ambiance of the Mughal era, offering audiences a unique chance to rediscover anew the lost traditions of a bygone era.
Umrao – The Noble Courtesan will be shown at the Edinburgh Fringe Festival from 6th August till 31st August 2015 at George Square Studio One, George Square and Windmill Lane, Edinburgh EH8 9JS.
"The audience was enraptured… transported to an illustrious fantasy of a culture and class that no longer exists." – Asiana Magazine