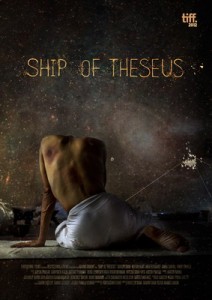 Nowadays films with extraordinary stories are becoming hugely popular with the audience. Movies like Ship of Theseus and The Lunch Box have been credited for not only being critically acclaimed but also commercially successful.
People in the movie business feel that today masala movies and unconventional films are co-existing and it is a very good sign for cine business.
"The Indian audience is extremely intelligent. They are mature and capable of handling anything. At a time when Dabangg became a hit, Tanu Weds Manu was a hit as well," said actor R. Madhavan reports IANS.
Trade analyst Komal Nahta pointed out that cinemas, multiplexes and business models are changing. All kinds of films run because there are small-capacity multiplexes and one thousand people are not needed to fill up a show.
"The audience wants to see good films. That is what makes them do well. People are opening out because of various changing forms of distribution. There is room for Rowdy Rathore alongside Ram-Leela alongside The Lunchbox," Nahta explained.
Director Faraz Haider who made War Chhod Na Yaar stressed that unique ideas are required to make any flick successful.
"For a first time director, it is very tough to get a producer and actors. The basic thing is to have a unique idea. If you have a unique idea, then everyone will entertain you. The idea has to be different," he stated.
Movies such as Khosla Ka Ghosla, Dev D, Do Dooni Chaar, Ishqiya and Udaan have been well-received by Hindi cinema fans in the recent times proving the fact that exceptional stories are indeed being liked by movie buffs.