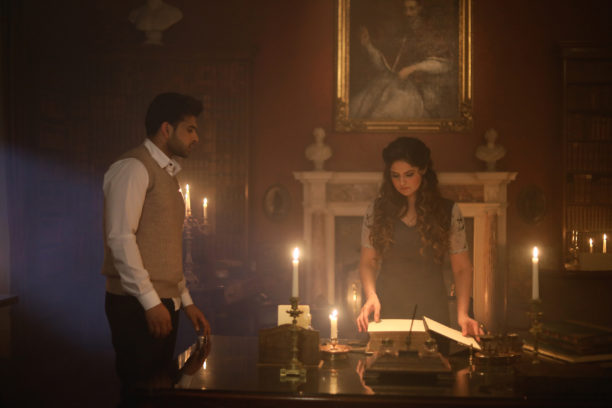 Vikram Bhatt, who is back with yet another horror mystery, 1921, wanted to shoot at locations that reflected the era of 1921 with ancient architecture. For his upcoming horror flick, the filmmaker shot at real life haunted spots to ensure authenticity.
One of the locations that attracted Vikram's attention was England's Wentworth Woodhouse in South Yorkshire. The entire cast and crew was instructed to stay together while shooting after a ghost-like figure was spotted on the sets, with the sighting caught on camera by Vikram himself.
"There was no one in the frame except Karan Kundrr and Zareen Khan but when we played the scene on the monitor, we saw someone in the background. A closer look revealed that it was a ghost," the director shared.
Vikram Bhatt believes that love lives on in the spirit world and quantum physics will bridge the divide between science and the supernatural and says it's all about belief. He also says that with the film he wants not just to scare but also make the audience empathise with the characters. "1921 is a film that goes beyond the genre."
The film features debutante Karan Kundrra and Zareen Khan and was shot mostly in Britain.
1921, which releases in cinemas this Friday, tells a love story amidst a scare fest. Like 1920, it boasts of great music, a compelling story and goose-bump-inducing horror. The costumes of the actors are being carefully designed keeping the Victorian period in mind.