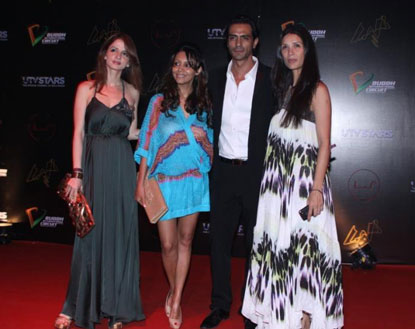 Suzanne Khan opts for a simple gown and carries off the colour well.
Gauri Khan adds some colour to this picture thanks to her fun dress.
Arjun Rampal looks great in his suit as always.
Wife Meher Rampal opts for an unusual printed maxi dress that she carries off nicely.
Verdict – Suzanne Roshan, Gauri Khan, Arjun Rampal and Meher Rampal are HOT at the LAP Buddh Circuit After Party.