Formula One fever hit Delhi last week and in true Formula One style there where plenty of parties taking place across Delhi.
B'town flew into Delhi for the Formula One parties with stars such as Shah Rukh Khan, Arjun Rampal, Sonam Kapoor and Bipasha Basu making appearances at the variety of parties.
We of course put our fashion hats on to see if the stars were looking fashionable. Click on to see which stars outfits where looking hot and which unfortunately where not……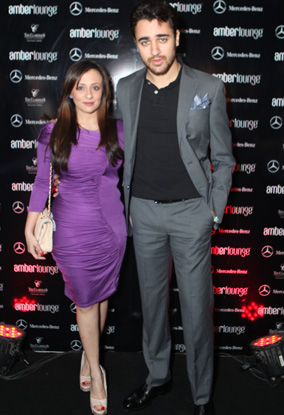 Imran Khan and Avantika where spotted at Claridges Surajkund Hotel in Delhi for the F1 celebrations. Imran Khan looks smart in his grey suit; I do like that he has added a casual vibe to it by opting for a casual jersey top rather than a smart shirt. As for wife Avantika that dress is not flattering at all! The fabric and style looks tacky and does nothing for Avantika.
Verdict – Imran Khan is HOT! Wife Avantika is Not Hot!