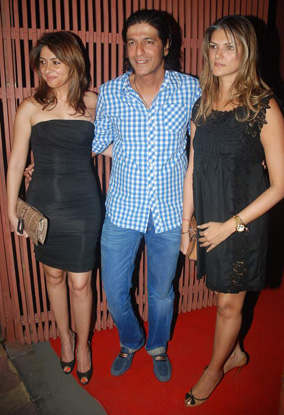 Bhavna Pandey has opted for a simple LBD and she works it well but it would have looked much more exciting with some more accessories. As for hubby Chunky Pandey, someone needs to tell him that wearing different shades of blue in one outfit is asking for a fashion disaster. As for Nandita Mahtani, she is a fashion designer, so I would love to see her wear a more edgier outfit. This LBD is quite frumpy and does nothing but make me yawn!
Verdict – Bhavna Pandey is simply HOT!
Chunky Pandey is Not Hot!
Nandita Mahtani is Not Hot!