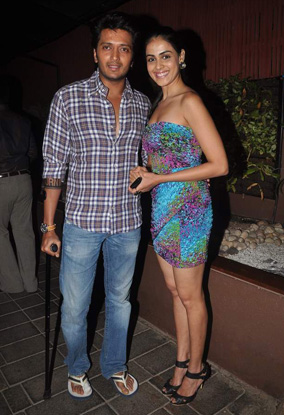 Riteish Deshmukh looks far too casual for this event but as far as casual looks go this one is not bad. I am not a fan of the sandals but to be fair on Riteish he has hurt his foot so I will let him of this time. The print of Genelia D'Souza's dress is actually quite appealing and would have looked much better if she had opted for some accessories and not worn those cheap shoes.
Verdict –Riteish Deshmukh is casually HOT!
Genelia D'Souza is nearly Hot!