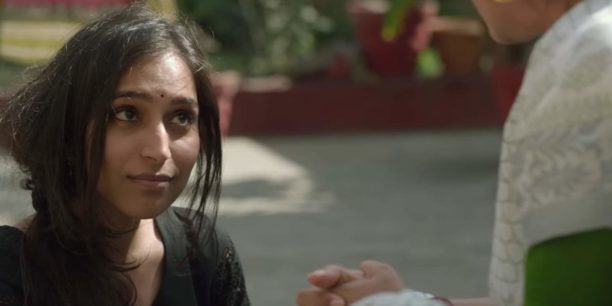 Having received rave reviews at numerous film festivals globally, Mukkabaaz, starring Vineet Kumar Singh, Zoya Hussain & Jimmy Shergill and directed by Anurag Kashyap, is scheduled to release in cinemas on 12th January 2018.
Set in the city of Bareilly, in Uttar Pradesh, Mukkabaaz tells the story of aspiring boxer Shravan slogs day and night to achieve his dream of being a recognised boxer. Things go awry when he falls in love with a high caste, mute girl who happens to be the niece of his arch nemesis, the head of the state boxing federation, Bhagwandas Mishra. To marry his love, he needs a job and for him, the path to a stable government job is through boxing. But what Shravan doesn't expect is that in India, boxing is about everything else but the sport.
This is the debut film for Zoya Hussain, who said that when Anurag offered her the part of a mute girl in the upcoming film, she was unsure if the director wanted her to play the part.
"I did not know if he was serious (about working with me). He had sent me the script of Mukkabaaz and I loved it. I was secretly hoping I would tell him that I want to do this film. But I was confused if he just wanted me to read and give my feedback on the film or act in it. He called me after two-three days saying why am I not taking it (offer of the film) seriously."
Once she was set to play the role, Zoya went all out to make sure the role is authentic. In fact, the actress learnt sign language for the role, saying, "I trained in sign language with a lady called Sangeeta Gala, she has done films like Black, Barfi, Khamoshi, etc. I wanted to do play the character with authenticity and integrity and did not want to make it a caricature."
What is interesting is that Zoya Hussain had harboured the dream of directing Anurag Kashyap in a film but the project took a backseat as the duo came together for her Bollywood debut, Mukkabaaz.
Zoya said she had known Anurag for a while and was looking for an opportunity to collaborate with the filmmaker. "I had done theatre, and had written a short play, based on Kamala Das' short story, that I wanted to adapt into a film. I actually wanted him (Anurag) to act in it."
"I met Anurag through a friend for this (Mukkabaaz). I had done a film called 'Three and Half Takes. Anurag saw it and liked it. He wanted to work with me," Zoya recently said.
The debutante said the play never took off and later they started working on Mukkabaaz. "I hope to revisit it. I write as well and at some point I want to develop my own scripts as well. I will direct it. I will not act in it," she added.
ICYMI here is the trailer