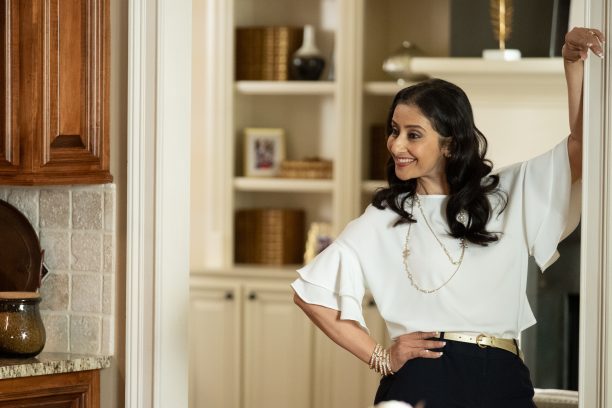 With over 90 films to her career, Manisha Koirala is acknowledged as one of the finest Indian actresses to grace the big screen. With each new movie and character, the actress would completely disappear into her role in films like 1942: A Love Story, Khamoshi: The Musical, Dil Se, Company, and most recently Lust Stories and Sanju. Earning rave reviews for her work, audiences are always eager to see what brilliance she will bring to the big screen and this newest film does not disappoint. She is outstanding once again.
Directed by Geeta Malik, India Sweets and Spices is an entertaining film, often funny, and truly thought-provoking. It gives a glimpse of the life of an Indian American family. Ms. Koirala takes on the role of Sheila, a perfectionist, who is very proper and always acts in the manner that she thinks is the right way to be in her life. However, the why of her behavior will be revealed as the movie progresses and an underlying story is revealed. Her daughter, Alia, comes home and discovers a secret that Sheila had been keeping for years. It transforms both their lives and the lives of the people around them.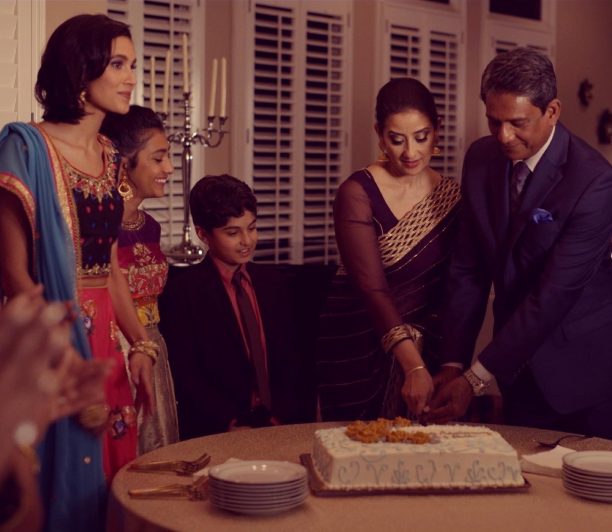 I said this about Ms. Koirala's performance in my recent review, "Manisha Koirala is outstanding, phenomenal, extraordinary, and many other adjectives. She is superb in EVERY scene. I have always loved her acting, but she proves how magnificent an actress she is with this role. When you see what her story really is, you will be in awe of her portrayal of Sheila." She once again plays the character perfectly, and then as the story transforms, her performance is outstanding!
I was so honored to speak with Ms. Koirala about the film over a Zoom video call, and I only fangirled a little bit. Talking with her was marvelous, especially with her answers full of such feeling and beautiful intention, along with a lot of smiles. She gave insight into what she thought when she first read the script… the answer was an immediate yes! How she completely embodied a character like Sheila, especially in the quiet moments, when her eyes do all the speaking. And one of my favorite answers is when she told me what she feels is the message of this film to women today! It was a fascinating talk, so be sure to hit play to experience it for yourself. Enjoy!
This excellent India Sweets and Spices also stars Sophia Ali, Adil Hussain, Deepti Gupta, Rish Shah, Amaran Shaikh, Ved Sapru, Anita Kalathara, Richa Chadha, and many others. The film releases in theatres on November 19th and local US theater/showtime information can be found at this link.
A Bleecker Street film, India Sweets and Spices, was produced by Sidney Kimmel (The Lincoln Lawyer, The Age of Adaline), John Penotti (Crazy Rich Asians, Hell or High Water), Gigi Pritzker (Drive, Hell or High Water), and Naomi Despres (Kill the Messenger, High Crimes).
Be sure to also check out our rave review here, interview with star Sophia Ali and fabulous chat with director Geeta Malik!