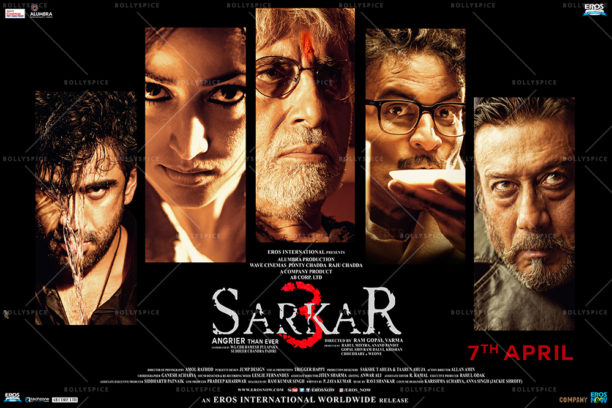 Over the years, there have been countless sequels that have hit the screens. Many have been successful, some have just not risen up to the occasion. Some have dropped the anchor after second in the series itself, while a select few have moved on to the third in the series as well. There have been very rare franchises though that have moved on to the fourth installment, Raaz Reboot being the one that released last year and Golmaal 4 which has now gone on floors.
However, seldom has one actually come across a series where the story has practically moved from first to the third part, and that too with not just the same characters but even the same set up as well as definite continuation of the story. While that has happened in the past with Krrish 3, it is now all set to happen for Sarkar 3 as well.
"Absolutely," informs our source, "Most of the times, you don't even find any connection between the two films of a franchise, other than the fact that the actors have been repeated. Whether it is the Housefull or the Golmaal series, you don't see the story being continued. It is an altogether different world for the characters in there each time around. Then there are some which are totally disconnected from each other and it is just the genre which is same. 1920 or the Murder series is one such example."
Of course there are also franchises like the ones centered on Dhoom and Masti where the characters are repeated too. However, there is no connection which is there between the last and the current installment.
"It is different though in series like Krrish or Sarkar," our source continues, "In Krrish, the story that began from Koi… Mil Gaya moved on to Krrish and then Krrish 3 with the same character [Rohit Mehra] even moving across generations. The superhero element remained intact though. Now Sarkar 3 has Big B reprising his part of Subhash Nagare. In the first part, he and Abhishek Bachchan had come together as father and son. In the second part, which took a logical movement towards Sarkar Raj, Abhishek was bumped off. Now in Sarkar 3, newer characters have been introduced but Subhash Nagare lives on."
No wonder, there is good excitement build up already to check out what does director Ram Gopal Varma have to offer nine years after Sarkar Raj [2008] had hit the screens. Since it is apparent that a generation leap has already taken place, what with Amit Sadh entering the scene as Sarkar's grandson in the film, it is going to be one conflict filled drama all over again.
As for the core of the film, rest assured Big B (as well as Ram Gopal Varma) means it when he says – 'Mujhe Jo Sahi Lagta Hai, Woh Main Karta Hoon'.